Can Democrats Sway Wyoming's Republican Primary Election?
In a highly contested Republican primary race for governor of Wyoming, Democratic voters could make a difference.
Heading into Tuesday's election, state treasurer Mark Gordon and multimillionaire GOP donor Foster Friess are, according to the polls, in a dead heat for the gubernatorial nomination.
The race is so close that some in Wyoming have urged Democrats to take a one-day elephant ride and cast their ballots for Gordon. A group called Switch for Wyoming has has taken on the battle, urging Democrats to switch their party affiliation to help get Gordon on the November ballot.
"Wyoming's legislature has been on a long march to the extreme right, but we have history electing moderate governors, thoughtful people who, even though we disagree with them often, act as a check on extreme legislation and bad decisions," the group's website reads.
The group also urged voters to not "allow a small number of extremists to pick our next governor" and called Gordon the only "moderate" politician on the ballot.
Gordon is the state's treasurer and became well known for increasing Wyoming's financial portfolio by $5 billion in five years. But Friess, a political newcomer with no experience as an elected official, has the backing of Donald Trump Jr. and millions of dollars in his campaign war chest.
Trump Jr. wrote an editorial praising Friess for his support of President Donald Trump in the 2016 election, stating Friess was a key donor. He also admired Friess for his stance on the Second Amendment. The endorsement is likely to go a long way in a state in which Trump beat Hillary Clinton by 46 percent.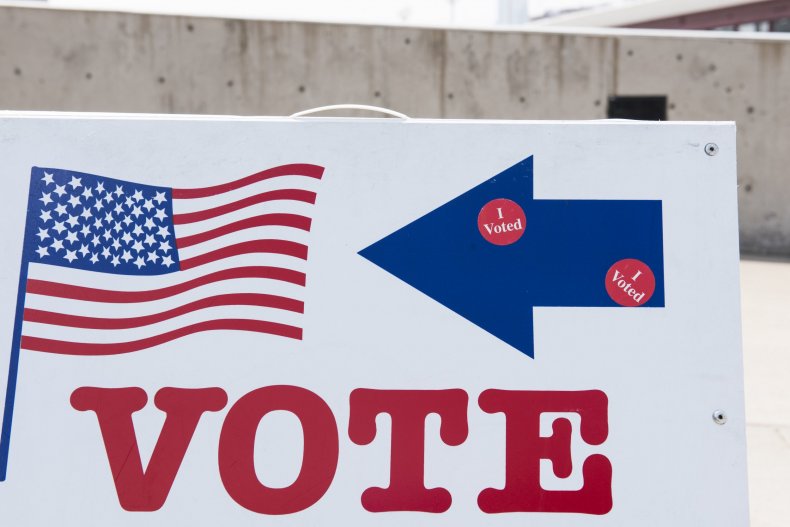 It's possible, however, for Democrats to still make a difference in the highly contested race, because Wyoming is one of 17 states that allow people to register, change their party affiliation and vote on the same day. So Democratic voters could walk into a polling center on Tuesday and change their party affiliation to Republican and vote in the GOP primary, and just as easily switch back to Democrat before the general election in November.
But there's a downside to the practice: They would not have a say in who the Democratic candidate would be in November. But those who endorse the strategy point out that Democratic candidates are already longshots in a Wyoming general election, as Wyoming has long been a Republican stronghold.
The Equality State has voted Democratic in presidential elections only once since1952. In 2016, Democrats made up only 20 percent of the state's registered voters, according to data gathered by the Wyoming secretary of state. Republican voters outnumber Democrats in all 23 of Wyoming's voting precincts.
Moderate voters could also do the same in the state's Republican Senate race. Gary Trauner is running unopposed on the Democratic ticket. While Wyoming hasn't had a Democrat in Congress since 1978, Trauner came within half a percentage point of beating Republican Representative Barbara Cubin for the seat in 2006.
If enough Democrats vote Republican on Tuesday, they could take on Senator John Barrasso and sink his re-election bid. Barrasso is also a Trump favorite and received an endorsement from the president last month.
It wouldn't be the first time Democratic voters had tipped the scales by participating in Republican elections. In 2011, Idaho's Republican Party sued to close its primaries to voters who weren't registered Republicans, citing a study that said as many as 40 percent of Democrats admitted to crossover voting. The judge presiding over the case later estimated that it was likely a much smaller percentage but still ruled in favor of the GOP and closed the primaries to party-affiliated voters only.