Will Donald Trump Be Impeached After the 2018 Midterm Elections? Here's What's Likely to Happen If Democrats Win the House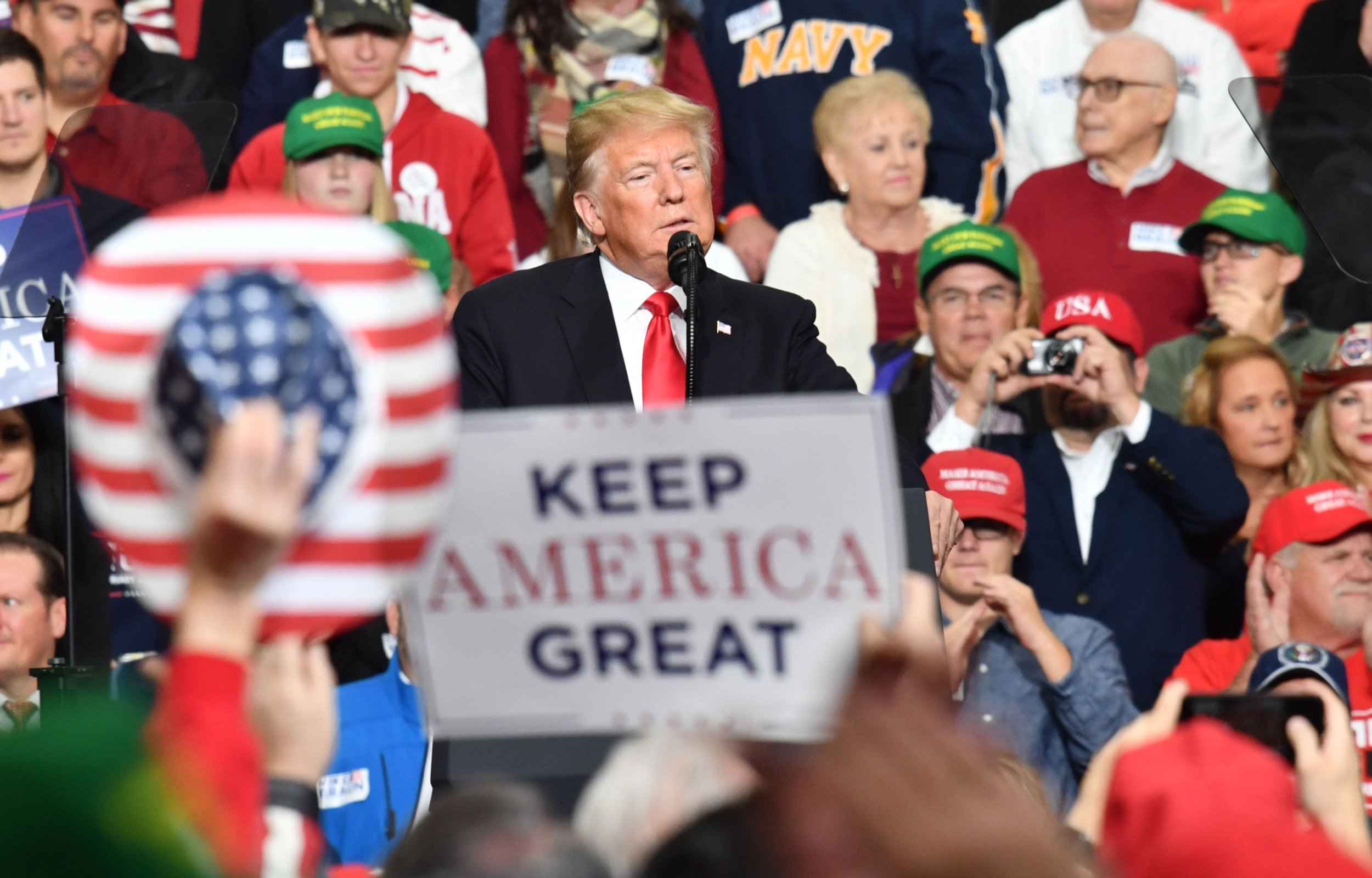 As the midterm elections approach on Tuesday, talk of President Donald Trump being impeached if Democrats won back control of the House of Representatives has been a far louder rallying cry for Republicans attempting to rally Trump supporters than Democrats hoping to gee up their liberal base.
If Democrats do gain a majority in the House, calls to impeach Trump would dramatically increase, yet it would still be by no means be a guarantee that lawmakers would pursue such proceedings.
In the most probable scenario—that Democrats win the House but not the Senate—Democrats will likely, at least initially, launch investigations into Trump's scandals because they will have control of the committees, rather than file articles of impeachment. Democrats including Texas Representative Al Green have brought articles to the floor before and the votes have failed by large margins. Democratic leaders continue to appear reluctant to supporting impeachment, naming as one reason, special counsel Robert Mueller's ongoing probe into Russian election interference and possible collusion between the Trump campaign and Russia.
"I don't think Democrats will do anything until the Mueller report actually comes out," Kevin Mack, lead strategist of the Need to Impeach campaign pushing for Trump's removal, told Newsweek on Friday. "They might start some investigations, they've indicated that. On impeachment, I don't think they'll do anything until the report is complete."
Mack added that without seeing Mueller's report, "I don't think Democrats have the political courage to impeach Donald Trump." "There's a disconnect with the American people—that's just what we see in Washington, D.C.," he said.
In the less likely event that the Democrats flip both the House and Senate, Democrats would conceivably feel more compelled to bring impeachment proceedings against Trump. A majority House vote would pass the matter to the Senate, which could remove the president with a two-thirds vote. However, even in the best-case scenario, Democrats would have nowhere close to the majority they would need to convict Trump without significant Republican support.
Despite those forecasts, there are some Democrats, including Green, are making the prospect of impeachment a central issue of the midterms.
"We can either defeat or impeach an unfit president. #ImpeachmentIsNotDead #MidtermElections2018," Green tweeted on October 23.
Meanwhile, Vice President Mike Pence has cast Trump impeachment by Democrats if they win the House as a real possibility, in an attempt to ensure that the president's supporters go out to vote.
"They're all talking about it and so, you know, I take them at their word, even though some of them have decided to not talk about that quite so much," Pence told CBN News in late August.
Mack said that several factors other than which party controls Congress are at play, including a report from Mueller, possible additional indictments from the investigation, as well as whether Trump fires Mueller, Attorney General Jeff Sessions or Deputy Attorney General Rod Rosenstein, who is overseeing the Mueller probe.
"I think it's going to take time for all this to play itself out," Mack said. "But we would call on every Democratic and Republican member of Congress to do their Constitutional duty and hold Donald Trump accountable."