Why the Ebola Vaccine Won't Be Administered in Africa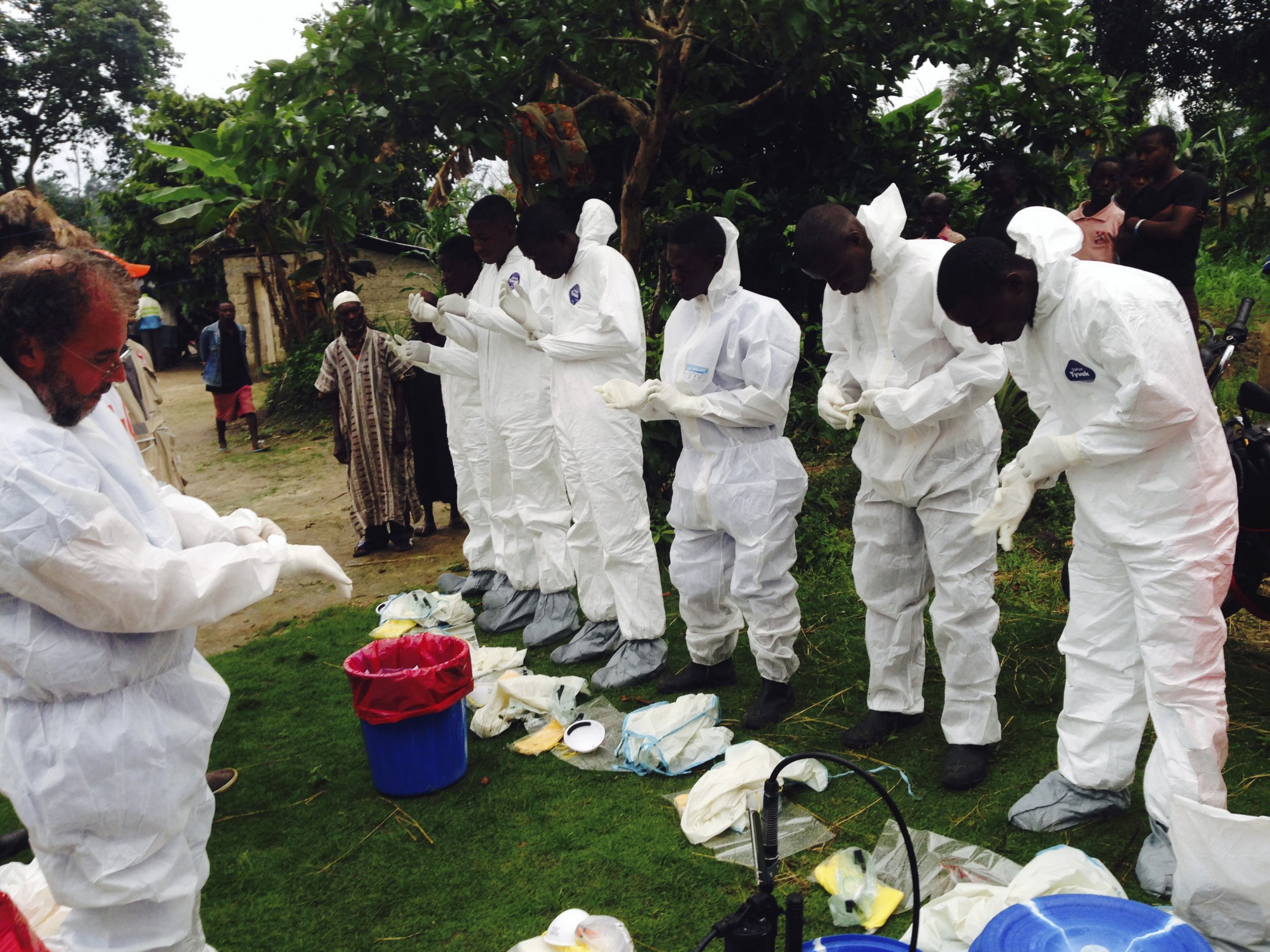 The earliest the world can expect a vaccine to curb spreading of Ebola in West Africa is about a year away, scientists say. And, even if the vaccine passes the initial phase of testing in the U.S., it is unclear how effective it will be overseas.
"A U.S. trial will not necessarily predict what will happen in Africa," says Hildegund Ertl, the director of the Wistar Institute Vaccine Center. For reasons not entirely understood, Africans have different antibodies in their systems than Americans. Because antibodies influence how the body receives a vaccine, a treatment showing promise in a U.S. trial could still fail to thwart the outbreak in Africa, which has killed almost 900 people to date.
There are currently "three or four different vaccine candidates, all still in preclinical trials," says Anthony Fauci, the director of the National Institute of Allergy and Infectious Disease (NIAID). The earliest one slated for clinical trials is yet unnamed, but testing is expected to begin in September, pending approval from the Food and Drug Administration (FDA).
That top candidate functions as follows: The vaccine is itself a virus engineered to lack the gene necessary for replication—so there is no risk the pathogen will spread throughout the body. It is equipped with two Ebola genes that, once the vaccine enters the body's cells, will cause the body's immune system to produce antibodies. Ideally, these antibodies will protect the body in the event of future exposure to Ebola.
"That's been done in animal models," says Fauci, referring to unpublished test of the vaccine candidate in non-human primates. The results of the animal test are still being reviewed but, he says, "the ones who were vaccinated were all protected."
September's clinical trials will be what is known as phase 1 testing. At this stage, the primary purpose is safety, says Ertl. If it is established that the vaccine candidate is safe for humans, it will then move on to phase 2, where, Ertl says, "you focus more on the immune response."
The candidate for September's trial is a modified version of a vaccine that entered phase 1 testing in 2010 but was ultimately abandoned.
According to Fauci, if all goes well, scientists should know if phase 1 testing is successful in January. But, as Ertl points out, to be effective, the vaccine must be able to enter the patients' cells. "That's what antibodies prevent," she cautions. Due to the different antibody levels in Americans and Africans, the vaccine will need to be tested on Africans before scientists can get a sense of how effective it will be.
Once phase 1 testing is completed in January, Fauci expects phase 2 will be conducted on both American and African populations. "If it proves to be safe, you expand the trial," he says. "All of that, the second phase, takes several months. You need to scale up production of the virus." From there, if the vaccine is successful in both U.S. and African populations, it may skip the third phase of trials and go directly to Africa. According to Fauci, the earliest this might happen is "sometime before the end of 2015"—a timetable he describes as "lightning speed."
Should the candidate either fail phase 1 or prove ultimately ineffective against antibodies in the systems of Africans, there may be other options. According to Cmdr. Amy Derrick-Frost, a spokesperson for the Department of Defense, "several vaccines and therapeutics in various stages of development." For example, she cited the Defense Threat Reduction Agency's three year, $10 million commitment to the development of a drug treatment for Ebola known as ZMapp. The drug, which was designed by San Diego-based Mapp Biopharmaceutical, has yet to enter phase 1 testing, but showed early some early success treating two Americans, Dr. Kent Brantley and Nancy Writebol, who contracted the virus while working in West Africa. Though neither is considered cured, their conditions have improved since taking ZMapp.
According to Jennifer Routh, the scientific communications editor at NIAID, her agency is also supporting efforts of the biopharmaceutical company Crucell to develop another Ebola vaccine. That candidate is scheduled for phase 1 clinical trials at the end of 2015 or the beginning of 2016.
The FDA could not, by law, comment on specific treatments in development, but Stephanie Yao, an agency spokesperson, tells Newsweek that all were only in the "earliest stages of development."
It remains unclear why, of all the treatments in development, ZMapp was the one chosen to be administered to Brantley and Writebol. An NIAID official told Newsweek in an email that an NIH scientist on the ground in West Africa assisting with the outbreak response efforts was contacted for consultation and the scientist was "able to informally answer some questions and referred them to appropriate company contacts to pursue their interest in obtaining experimental product. She was not officially representing NIH and NIH did not have an official role in procuring, transporting, approving, or administering the experimental products administered to the two U.S. patients."
Meanwhile, it remains unlikely that ZMapp will be given to any African patients. For that drug to be used on patients in Liberia, it would need to first be approved be the country's Ministry of Health Ethical Committee, Liberia's chief medical officer Bernice Dahn recently told the Wall Street Journal. Liberian officials are expected to meet today with the World Health Organization to see if ZMapp, or one of the other experimental drugs, could be given an emergency fast-track approval for use in their country.
The country's assistant health minister, Tolbert Nyenswah said the locals have begun asking for the treatment for their dying relatives. "The population here is asking: 'You said there was no cure for Ebola, but the Americans are curing it?'"