Will Elsa Have a Girlfriend in 'Frozen 2'? Character's Love Interest Spotted in New Trailer, Some Fans Say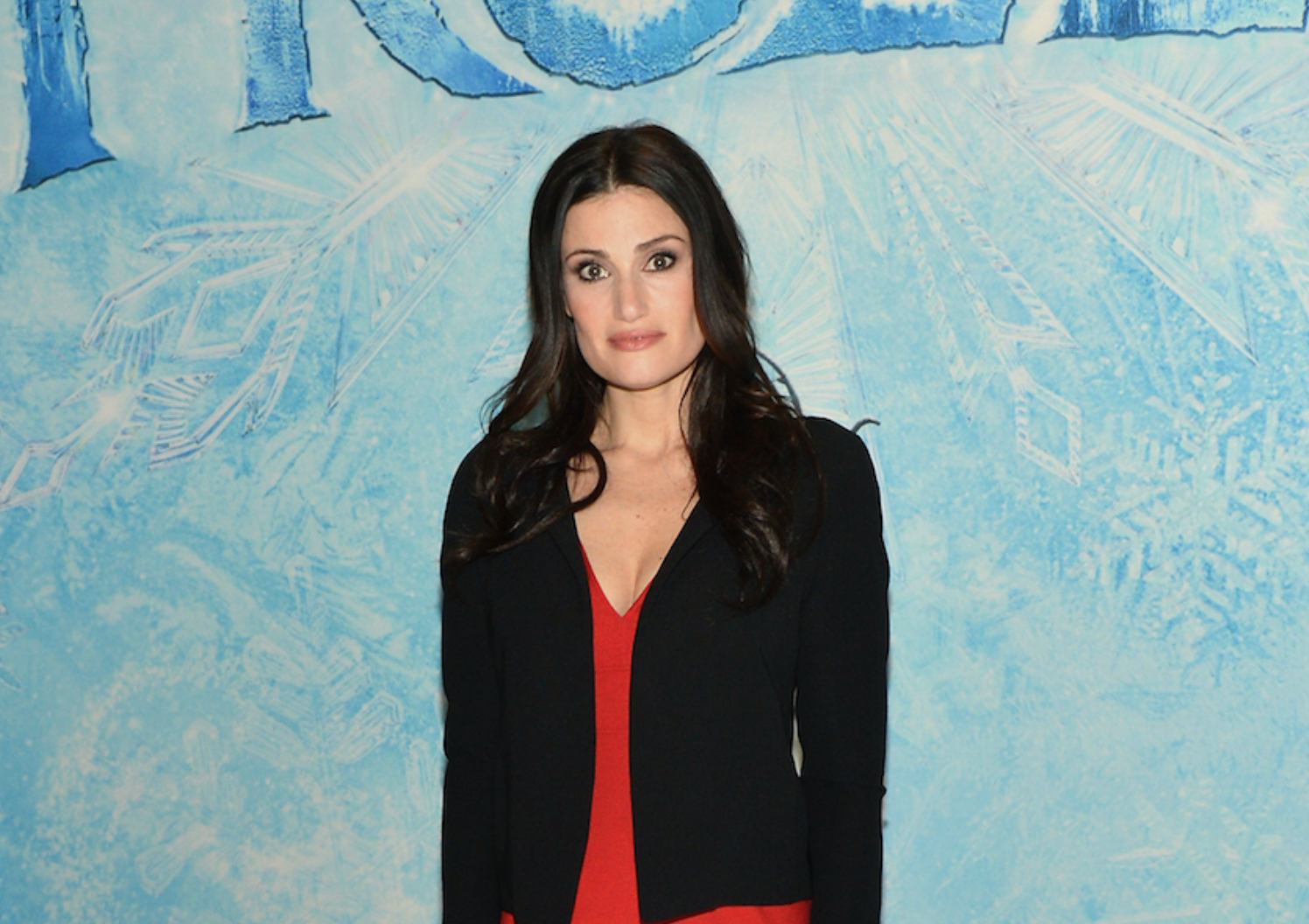 After Disney unveiled its first trailer for the highly-anticipated Frozen 2 on Wednesday, fans claim to have spotted a very important component: Elsa's girlfriend.
Disney hasn't confirmed plot details for the upcoming sequel just yet, but many fans have been pushing for the mouse house to include a lesbian storyline for Elsa (Idina Menzel) following the success of its predecessor in its 2013 debut.
In Frozen 2's trailer, a new and unknown red-haired female character appeared. Many fans subsequently jumped at the opportunity to identify the mystery character as Elsa's girlfriend. Twitter was flooded with tweets from fans on Wednesday who aimed to connect dots with speculation about the mystery character.
Kristen Bell, who voices Elsa's sister Anna in Frozen, teased fans via Twitter about the newbie character as well. She quote tweeted a fan account that shared an image of the mystery character and simply resplied: "Hmmmm....." One fan, however, pointed out that the newcomer may not be Elsa's girlfriend at all because "the girl they showed in the trailer looks too young to be with Elsa."
The mysterious character appears to potentially have powers related to Fall, which would ultimately clash with Elsa's powers as they carry a more Winter theme. According to the Internet Movie Database, actress Evan Rachel Wood is listed as a new cast member joining the Frozen universe alongside Sterling K. Brown. While there is no character name featured beside Wood's, it wouldn't be wrong to speculate whether she could be the red-haired newcomer and potentially Elsa's significant other.
Wood would likely not be opposed to playing an LGBTQ character in Frozen 2. She opened up about being bisexual in a 2011 interview with Esquire, where she said: "I'm more kind of like the guy when it comes to girls. I'm the dominant one." Wood has also played queer characters in Once and Again as her character kissed a love interest played by Mischa Barton, a troubled and experimental teenager in Thirteen who locked lips with actress Nikki Reed's character, and she even seduced Jane Krakowski's character in Pretty Persuasion.
Many LGBTQ fans began to speculate whether Menzel's character Elsa was queer due to the film's hit song, "Let It Go." The song, which scored an Academy Award in 2014, has been considered as a coming out anthem, of sorts. While the song is likely addressing how Elsa is accepting she's different because of her powers, it's hard to deny that "Let It Go" has parallels to one coming to term with their sexuality if put in a different context.
"The wind is howling like this swirling storm inside / Couldn't keep it in, heaven knows I've tried / Don't let them in, don't let them see / Be the good girl you always have to be / Conceal, don't feel, don't let them know / Well, now they know / Let it go, let it go / Can't hold it back anymore / Let it go, let it go / Turn away and slam the door / I don't care what they're going to say / Let the storm rage on / The cold never bothered me anyway," Elsa sang.
Frozen 2 is slated to hit theaters November 22, 2019.