Will The European Union Survive Angela Merkel's Political Demise?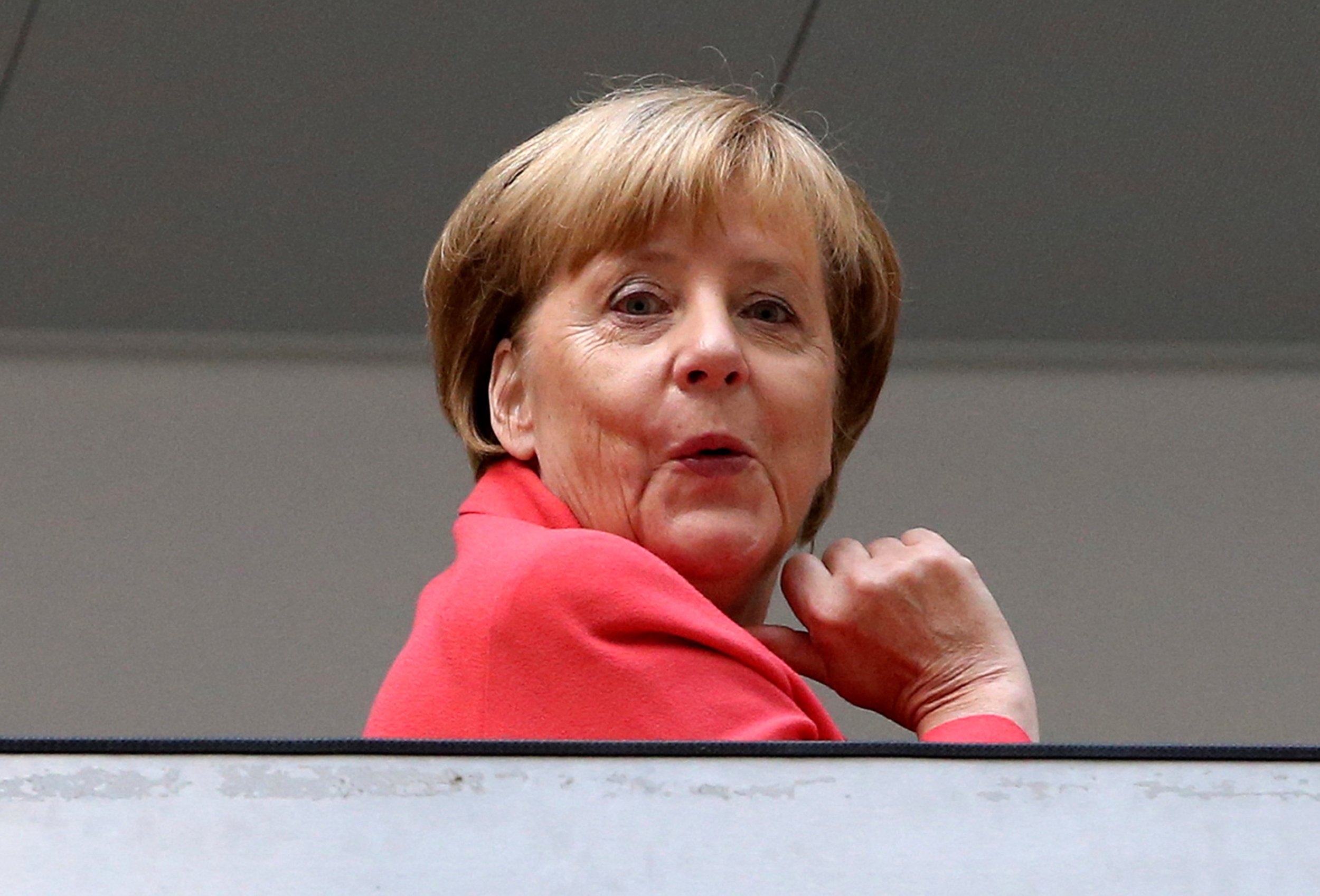 This article first appeared on the American Enterprise Institute site.
Anyone who doubts that Angela Merkel's political star is on the wane need only look to last weekend's dismal Berlin local election results.
Anyone who doubts that Mrs. Merkel's dominant political position will be sorely missed in the year ahead has only to consider that Europe will need very strong leadership to avoid a "hard" Brexit, to orchestrate a Greek public debt restructuring and to bailout the hapless Italian economy if need be.
One year ahead of scheduled parliamentary elections at the federal level, Chancellor Merkel's Christian Democratic Union (CDU) had its worst showing ever in Berlin's local election. Indeed, the CDU garnered only 17.5 percent of the overall vote. This was not much above the 14 percent gained by the insurgent far-right Alternative for Germany Party that is now riding an anti-immigrant wave.
While it is too early to say whether these results foreshadow Mrs. Merkel not seeking a fourth-term as Chancellor next year, it would not seem too early to say that her dominant position in European politics will be seriously challenged.
One has to regret that Merkel's political position is being diminished at such a delicate time for the European project. This is especially the case considering that since the start of the European sovereign debt crisis in 2010, she has been the main force for keeping the European project together. She has done this both by building consensus for bailout packages in the corridors of Brussels and by drumming up support for those packages from a reluctant Bundestag at home.
It would not seem much of an exaggeration to say that the European project's future has not been in more doubt than it is today. For not only have the British voted in favor of Brexit. Rather, one also has the Greeks continuing to languish under an excessive public debt burden and the Italians being on the cusp of a banking and public debt crisis ahead of a critical referendum later this year that could usher in a prolonged period of Italian political instability.
In the year ahead, if the European project is not to be undermined, it will be important that Europe does not impose harsh terms on the United Kingdom for leaving the European Union that might diminish both the U.K.'s and Europe's economic prospects.
Similarly, it would seem to be important that Greece's public debt is restructured on generous terms and that Italy's economy receives any financial support that it might need if the European sovereign debt crisis is not to intensify.
One would think that successfully meeting all of these challenges will need the sort of leadership that Angela Merkel has so successfully provided in the past. For which reason, one has to hope against hope that Mrs. Merkel's problems are but a passing phase.
Desmond Lachman joined AEI after serving as a managing director and chief emerging market economic strategist at Salomon Smith Barney. He previously served as deputy director in the International Monetary Fund's (IMF) Policy Development and Review Department and was active in staff formulation of IMF policies.