Will Facebook and Google Have to Start Paying for News? Rupert Murdoch Hopes so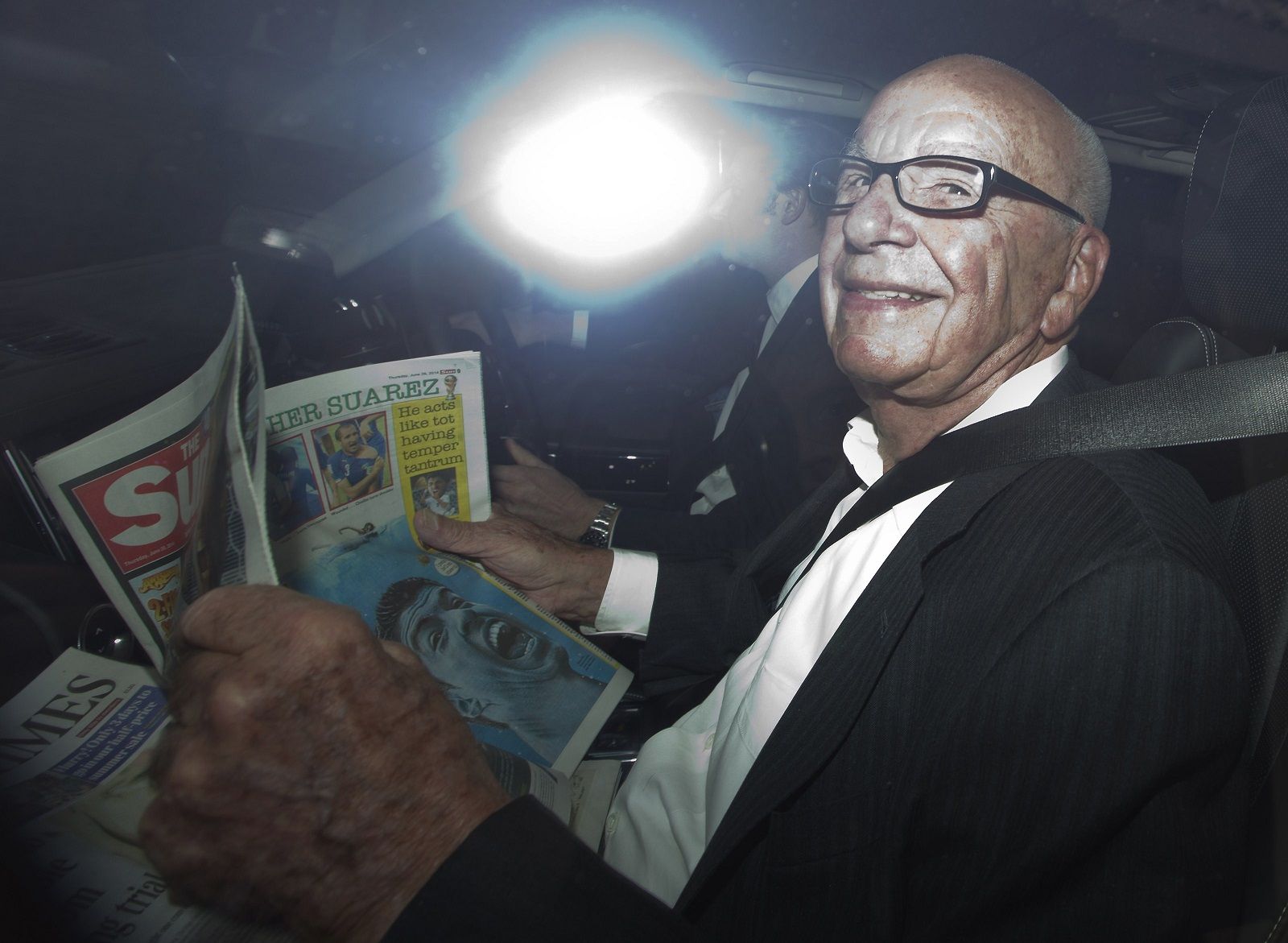 Media mogul Rupert Murdoch has called on Facebook and Google to start paying for news on their platforms in order to stop the spread of so-called fake news.
The executive chairman of News Corp—which owns the Wall Street Journal and the New York Post—made the plea to the technology giants following an announcement from Facebook CEO Mark Zuckerberg that the social network would begin prioritizing more trustworthy news sources.
Facebook and Google have usurped a large part of the advertising space once held by media companies, as advertising revenue shifts from print publications to digital platforms.
"Facebook and Google have popularized scurrilous news source through algorithms that are profitable for these platforms but inherently unreliable," Murdoch said in a statement.
"Recognition of a problem is one step on the pathway to cure, but the remedial measures that both companies have so far proposed are inadequate, commercially, socially and journalistically."
Zuckerberg announced earlier this month that Facebook would be changing its news feed algorithm so that users would see more posts from their friends, family and groups, rather than from businesses, brands and publishers.

On Friday, January 19, the company revealed that these changes would mean that news content would be reduced from 5 percent to 4 percent on people's newsfeeds.
"There's too much sensationalism, misinformation and polarization in the world today," Zuckerberg said in a post to Facebook that accompanied the news.
"Social media enables people to spread information faster than ever before, and if we don't specifically tackle these problems, then we end up amplifying them. That's why it's important that News Feed promotes high quality news that helps build a sense of common ground."
Zuckerberg said that in order to promote trustworthy sources he would ask Facebook users to fill out surveys asking whether a news outlet is well known.
Read more: Who controls the internet? Facebook and Google dominance could cause the 'death of the web'
Murdoch said in response that Facebook should make carriage payments to the trusted publishers, arguing that they would have a minor impact on Facebook's profits but a major impact on the prospects of publishers and journalists.
"Facebook wants to recognize 'trusted' publishers then it should pay those publishers a carriage fee similar to the model adopted by cable companies," Murdoch said.
"The publishers are obviously enhancing the value and integrity of Facebook through their news and content but are not being adequately rewarded for those services."