Will Facebook Survive? Iran Declares Fatwa Against Social Media Over Privacy Invasion Claims
Iran's supreme leader has issued an Islamic ruling condemning social media sites for their alleged misuse of users' private information.
As Facebook founder and CEO Mark Zuckerberg prepared to testify in Washington over claims that he mishandled the privacy of millions of users, Iranian Islamic Republic founder and top religious authority Ayatollah Ali Khamenei met Monday with government officials to discuss his stance on the recent controversy. Khamenei announced a fatwa, a nonbinding opinion from an expert in Islam, declaring that the "invasion of privacy is absolutely forbidden according to Islamic jurisprudence."
Related: U.S., Saudi Arabia and France talk military action in Syria as Russia, China and Iran warn against it
"The officials must safeguard the people's and the country's security and privacy. Invading the privacy and security of the people is religiously forbidden, and against the Islamic law and must not be undertaken," Khamenei said, according to his official website.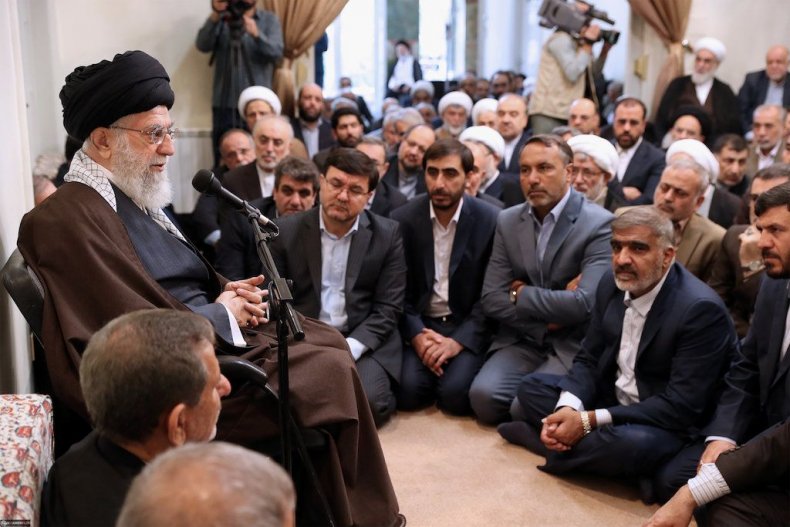 Social media giants Facebook and Twitter have technically been outlawed in Iran since 2009, but many Iranians have found ways to continue using them regularly. Top figures including Iranian President Hassan Rouhani, Foreign Minister Mohammad Javad Zarif and Khamenei himself maintain official Twitter accounts, and Communications and Technology Minister Mohammad Javad Azari Jahromi has campaigned for greater social media access.
Still, Iranian authorities have occasionally cracked down on these sites and other applications such as Instagram and Telegram during times of unrest, arguing they provide channels of dissent for agitators and restricted groups. Iranian parliamentarian Amir-Hossein Ghazizadeh Hashemi joined conservative calls to ban Telegram, accusing it of compromising "national sovereignty and security" because he suspected it diverted information to other countries, in an interview Thursday with the semi-official Fars News Agency.
Iran is pushing for a domestic social media network as part of a greater campaign to focus on promoting local industry. The revolutionary Shiite Muslim nation's economy has been hit by extensive sanctions from the administration of President Donald Trump, who has rescinded on his predecessor's cautious outreach to Tehran and threatened to tear up a 2015 nuclear deal by next month.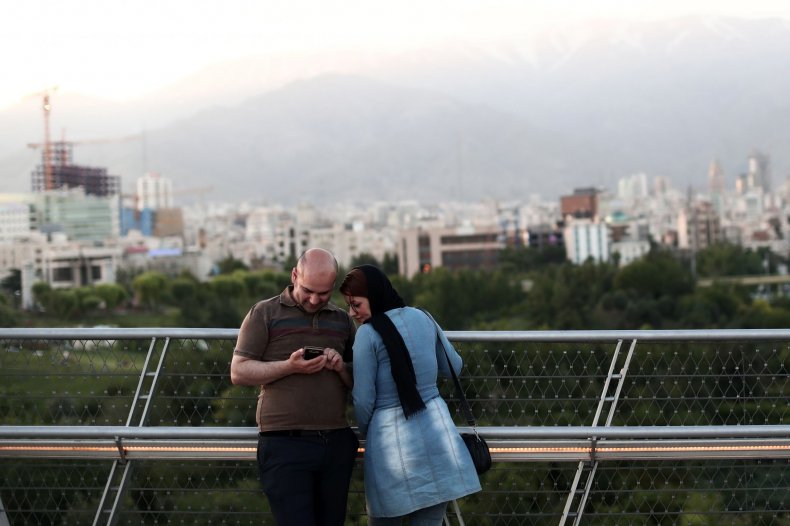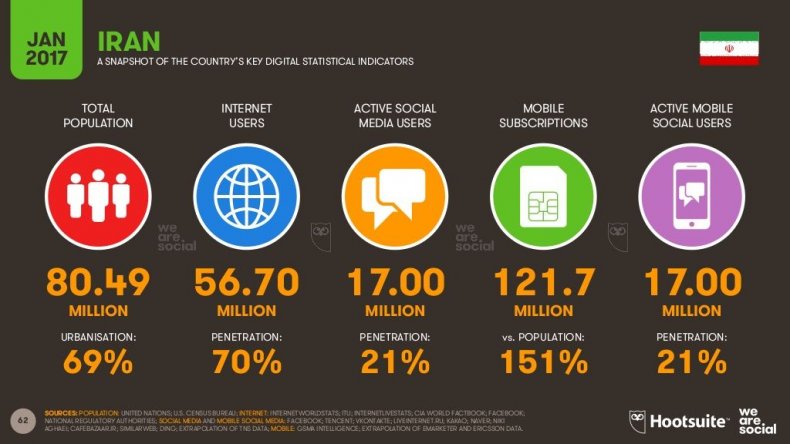 The U.S. and Iran have accused one another of supporting terrorism and destabilizing the Middle East, where they have both contributed to the multinational battle against the Islamic State militant group (ISIS). The U.S. and Iran both support the Iraqi government but have conflicting views over the seven-year civil war in neighboring Syria.
The recent controversy over Facebook's data-gathering practices stemmed from the revelation that the world's largest social media company had shared the personal information of some 87 million users with Cambridge Analytica, a political firm associated with Trump's 2016 electoral campaign. Zuckerberg admitted to a "breach of trust" with the site's nearly 2 billion users, prompting him to be summoned before Congress.