Will the Fed Raise Interest Rates? 'Trump Slump' Stock Market Could Fall Further
For much of his first two years as president, Donald Trump has liked nothing better than bragging about the stock market. Over dinners at Mar-a-Lago, he would revel in listening to friends tell him how well their investment portfolios were doing. He would ask cameramen in the White House press pool how much their 401(k)s had gone up. He got a signature corporate tax cut through Congress, the economy was rolling, and records in all the major equity indexes seemed to reflect that.
Within just the past two months, that narrative has changed dramatically. In October, new Federal Reserve Chairman Jerome Powell gave a speech in which he appeared to indicate he would continue to raise interest rates through next year—continuing to reverse a historic period of easy money following the Great Recession of a decade ago.
The U.S. stock markets began to come down. Global economic growth, in Europe and China in particular, was slowing. Nervousness about an ongoing trade war with Beijing had intensified, and there were increasing signs that the U.S. economy was unexpectedly cooling as well. Autumn's stock sell-off accelerated. Now the Dow Jones Industrial Average is on track to have its worst December since the Great Depression. What analysts had called the Trump Bump has become the Trump Slump.
That is the backdrop for what has suddenly become, for investors, a hugely important Fed decision. On Wednesday, the Fed is expected to announce another one-quarter-point increase in the federal funds rate. The key rate the Fed controls, it dictates the price at which banks can lend one another money. It would be the fourth such increase this year. Markets weren't particularly concerned about the earlier increases. That's not the case now.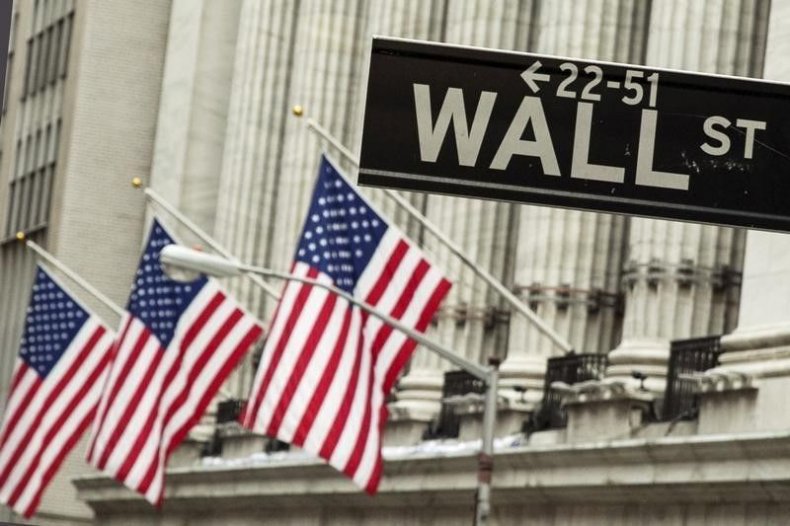 An increasing number of influential voices have called for the Fed to hold off. Most prominent among them is Trump himself, who said on Monday it is "incredible" that Powell is considering another rate hike. Trump's been pounding the Fed for months, but he now has gained some prominent allies in his criticism. Jeffrey Gundlach, the "bond king" who runs DoubleLine Capital, said he thought the Fed should hold off, given that an array of indicators show the U.S. economy is slowing while there is little sign of inflation. Hedge fund billionaire Stanley Druckenmiller made a similar case on the opinion page of The Wall Street Journal.
Trump's intervention may be hurting his cause. The Fed is an independent agency whose board members are selected by the White House. Trump nominated Powell, a lawyer who'd been on the Fed's board of governors since 2012. Last year, he began his term as chairman in February. The increasing criticism from the president who appointed him may prompt Powell to stick to his rate hike plans to prove to the markets that he can't be bullied.
The increasing fragility of the markets, and the ominous signs of weakness in the economy, would arguably make that a calamitous choice. Interest rate–sensitive sectors of the economy, most prominently housing and automobiles, are slowing sharply. The government reported Monday that single-family housing starts fell more than 13 percent in November from a year earlier, while building permits—an indicator of future construction—fell 2 percent.
According to the National Association of Home Builders, confidence in the industry is now at the lowest level in three years. John Burns, the CEO of a prominent real estate consulting company, said sales nationwide were down 19 percent, according to a survey his company recently completed. "I think we're definitely in a correction," he said.
Since Trump took office, the Fed has effectively been on autopilot, unwinding a period of historically easy monetary policy. In addition to the rate hikes—three in 2017, three so far this year—it has been draining money from the banking system. It's been doing this by selling the government bonds it bought during the long period of so-called quantitative easing, which helped the economy recover after the financial crisis of 2008-09. It's now clear that this tightening is flowing through to the real economy more quickly and with more impact than Fed economists had been expecting.
But Fed policy is not the only thing weighing on the economy, and thus on markets. The other factor that turned the Trump Bump into the Trump Slump is the administration's trade policy, which relies on the blunt instrument of tariffs to resolve a series of complicated issues with China, the world's second-largest economy.
In a CNBC survey of American CEOs, released Tuesday, 73 percent of the respondents cited trade conflict with China as the biggest threat to overall growth in 2019. Then, after the market closed Tuesday, Federal Express (the kind of company that's a good predictor of global economic health) sharply lowered its 2019 earnings forecast, citing slowing trade worldwide. FedEx stock plunged 6 percent in after-hours trading, a move that almost certainly foretells another brutal day for investors on Wednesday.
At least until 2 p.m., that is. That's when the Fed will announce its interest rate decision. If Powell keeps rates unchanged, there's likely to be a significant relief rally—at least temporarily. If he raises rates yet again, he will have demonstrated his independence from the president, with stock market investors likely paying the price.