Government Shutdown 2017: Will the Federal Government Shut Down Again?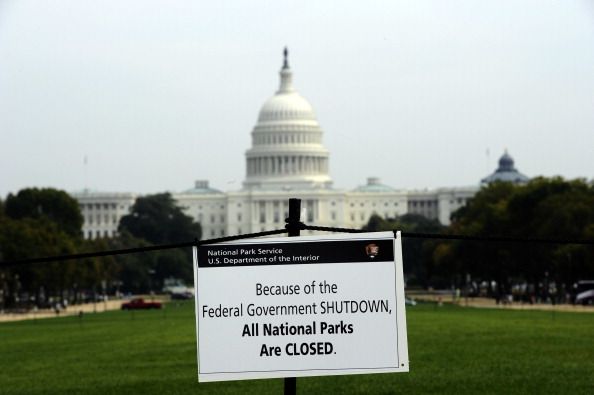 The December 8 deadline to agree on a federal spending measure is rapidly approaching, and the pressure to avoid a government shutdown is intensifying.
Government funding will expire on Friday, and if Republicans and Democrats can't agree on a spending package for the next fiscal year, federal agencies will cease to operate until lawmakers agree on how to continue funding them. Congress has just a few days to strike a deal, but there are several obstacles in the way.
Republicans and Democrats have very different spending priorities. Republicans are hoping for more defense spending, while Democrats are prioritizing funding for the opioid crisis and extending the Deferred Action for Childhood Arrivals (DACA) protections for "Dreamers."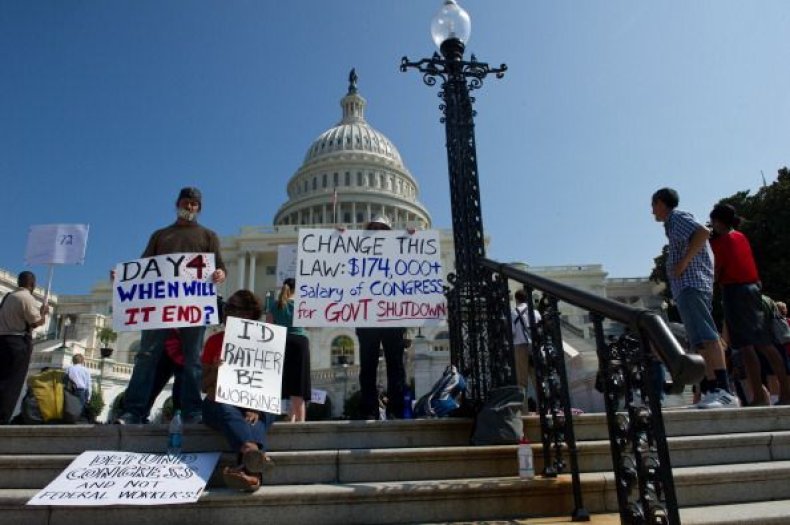 Republican lawmakers are asking for an extension, and filed a two-week stopgap measure to buy more time for negotiations, but the new December 22 deadline won't be approved without a vote in Congress this week. Democrats hold leverage in this situation because Republicans won't have enough votes to pass the stopgap measure, or any spending plan, without at least a bit of support from Democrats.
President Donald Trump escalated the conflict and implied the possibility of a shutdown when he tweeted about Senator Chuck Schumer and Representative Nancy Pelosi last week, accusing them of obstructing a budget in order to push for immigration reform, which he claimed would result in "flooding our Country" with "illegal immigrants."
Immigration is one of the most likely issues that could lead to a shutdown this year. Senators such as Kamala Harris, Bernie Sanders and Cory Booker have announced that they will refuse to vote on any spending package that doesn't include DACA protections. Trump repealed DACA in September, ending the program that protects young immigrants who were brought to the U.S. illegally as children from deportation.
Despite Trump's rhetoric, some lawmakers are downplaying the possibility of a government shutdown.
"Look, there's not going to be a government shutdown," said Senate Majority Leader Mitch McConnell to ABC News. "It's just not going to happen."
Pelosi has echoed the sentiment, and said last week "we want to keep government open."
Perhaps the strangest reason to believe that a shutdown could be imminent is that Trump seems to think that a shutdown would be good for him politically, and that the blame would fall on Democrats. The president tweeted in May that "our country needs a good shutdown" to sort out spending priorities.
The last time the government shut down was in October 2013, when Congress was embroiled in a debate over funding Obamacare. The 16-day shutdown cost an estimated $24 billion in economic output, and left around 800,000 "non essential" federal employees furloughed. The national parks system lost about 700,000 visitors per day, and NASA ceased operations. In the case of a shutdown, the postal service, courts and other essential services would likely remain in operation.