Please, every economic writer on earth: stop telling me how the economy is recovering. If anyone has noticed, it was another rotten week on the unemployment front. Some 793,000 folks applied for unemployment benefits—and an additional 335,000 filed under the federal plan that covers the self-employed. I'll do the math for you: that's 1.13 million out-of-work Americans seeking benefits for the first time. If you think that's an okay number, consider this from the Economic Policy Institute: it's "the 47th straight week total initial (traditional) claims were greater than the worst week of the Great Recession." The weekly number before we fell off the earth a year or so ago? Around 215,000. For this edition of On the Street: we'll have a look why extra unemployment benefits don't encourage folks to permanently live on the dole. (One of the Republican around-the-drink-cart fantasies.) We'll also have a little something on GM and its bold, and hilarious, Super Bowl ad. And then, we'll re-run the story of a classic New England ice cream shop whose co-founder passed on at 106. And in case you're wondering, GameStop stock closed the week at $52.40, still above its 52-week low of $2.47. (You really weren't wondering, were you?) Let's get on with it: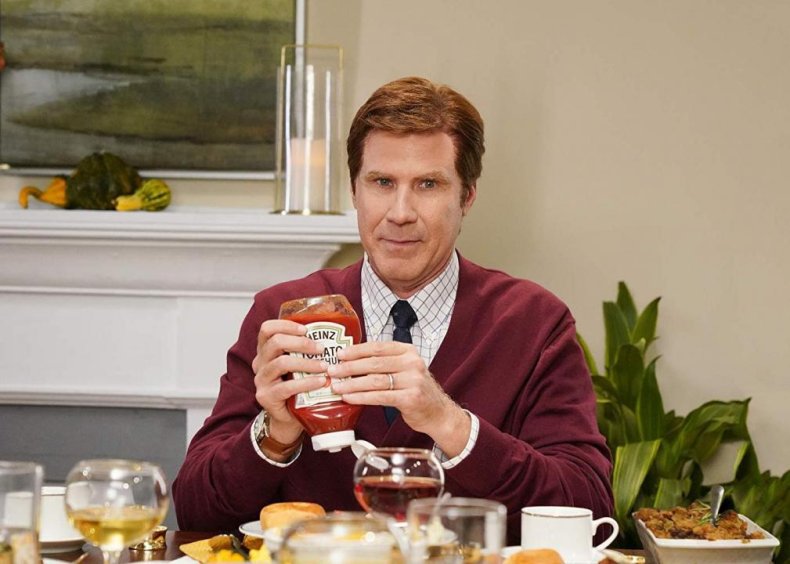 Some Good Signs for GM? Its Super Bowl commercial, for sure, made some waves. The ad features Will Ferrell, Kenan Thompson and Awkwafina (see here.) challenging Americans to step up and get serious about electric vehicles (EVs). The three race off to Scandinavia to notify Norwegians, I guess, that they're not the only game in EV town. The ad is great fun, and successfully signals that GM means business when it comes to its new lineup of EVs. The ad's so good, in fact, that it got some playful blowback from the Norwegians, which you ought to look at here and here. And to make things even better, GM's stock price, at around $54, is well ahead of its 52-week low of, gulp, $14.32. But ads aside, GM and its CEO, Mary Barra, have a pretty long way to go on the electronic vehicle front—at least when it comes to the anti-EV reputation it has built over the years. As Car and Driver pointed out last week, GM has been a culprit when it comes to the slow adoption of EVs in the U.S. compared to countries like Norway. Writes Colin Beresford: "Rather than lobby for increased incentives for EV purchases—Norway's method—General Motors has spent decades lobbying for weaker emissions regulations." Case in point: GM, until President Joe Biden took over, was a friend of the Trump administration in its lawsuit against California's new, tough emissions rules. The business obstacles are even greater to overcome. Tesla has the chops and a big lead so far. Its market value is almost $800 billion and that ought to tell you something. (GM: $78 billion) EVs sold? Tesla delivered around 500,000 worldwide last year. GM: An estimated 20,000 in the U.S., per Bloomberg News. GM is also also facing a ton of competition from the likes of VW and Nio of China, a huge market for GM. Nio's total EV deliveries: 43,728. But for GM, better late than ever. Keep Will, Kenan and Awkwafina on the road.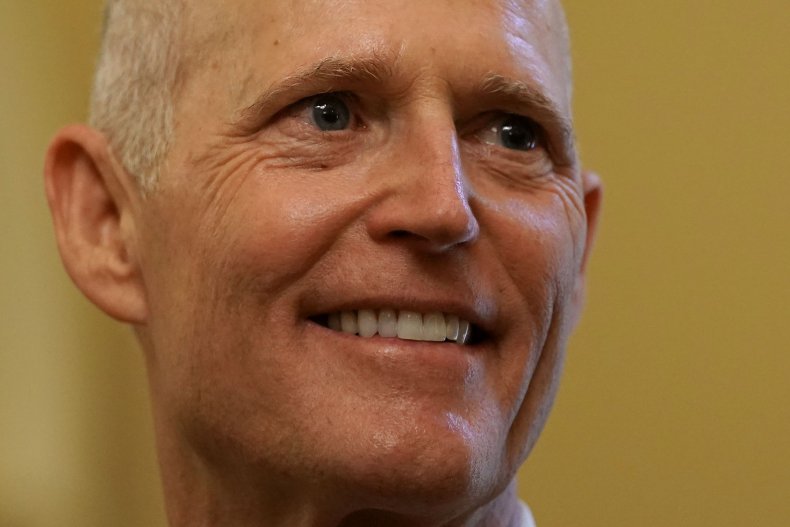 So, the Unemployed Aren't That Lazy After All: Well, well, well. Will you look at this via MarketWatch: A new report by the JPMorgan Chase Institute reveals that the old weekly $600 enhanced unemployment benefit, which expired July 31, didn't discourage folks from returning to work after all. So let me catch you up. The $600 was part of the original COVID relief package passed by Congress last March. If you lost your job you would not only get your state weekly benefit, but the extra $600 from the Feds as well. Now, no one is saying it wasn't generous. But it worked. It allowed folks to continue paying rent to their landlords and buying groceries and clothes for their children. The federal benefit, in fact, prevented the economy from going off an even steeper cliff. Of course, without any real evidence, the GOPers whined that low-income workers were, horrors, getting too much help. For example: In an editorial last April, the Orlando Sentinel pointed out that Senator Rick Scott of Florida warned potential donors that "businesses looking to reopen are telling us their employees don't want to come back to work because they collect more on unemployment." It was of course, a bunch of malarkey. A few random anecdotes here and there. (Maybe a few random made-up anecdotes.) Scott and his kind also conveniently ignored the fact that folks lose unemployment benefits if they refuse to return to work. In any case, the JPMorgan Chase Institute actually did some real research. Its findings, per MarketWatch: more than half of the recipients of the extra $600 returned to work before the benefits under the CARES Act expired. So, in other words the payouts weren't really a deterrent. JPMorgan's research also revealed that once the enhanced benefit expired, "the rate of jobless Americans returning to work did not increase significantly." So there you have it, Rick Scott. No real welfare kings and queens to bash at your fundraisers.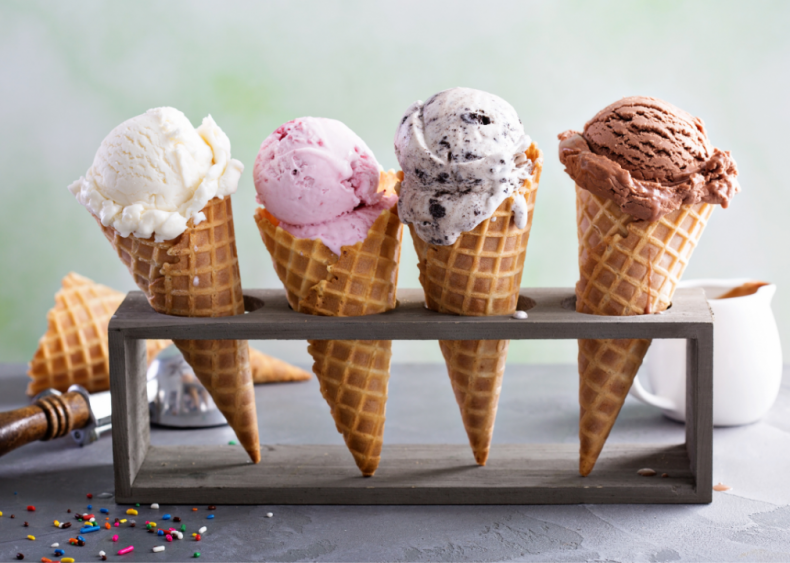 A Look Back: In November I wrote about the bankruptcy of the classic New England restaurant/ice cream chain, Friendly's, and its co-founder Prestley Blake. Last week, he passed away at 106. Blake, who I covered as a young reporter, was worried about the fate of the business he co-founded with his brother. But I'd reckon that, before he died, he was happy to know his restaurant empire finally ended up in good hands. The sale of the chain was finalized recently—and the new owners have already introduced extra ice cream flavors and have plans to revive the iconic family brand. A lot of you sent me notes sharing your stories about Friendly's when I first wrote about the company's troubles. So I thought it would be a good idea, with a little edit or two, to re-publish the original story for those who missed it. Here it goes:
God Save Friendly's: There have been a lot of Chapter 11 bankruptcies in the restaurant business in recent months, but few have meant all that much to me. But Friendly's, an ice cream/food shop, which has been decline for years, is different. If you don't know Friendly's—and there's no reason that you should if you reside outside the Northeast—here's a brief summary: Founded in 1935 by the Blake Brothers, Curtis and Prestley, Friendly's is a sit-down, casual restaurant that is best known for its ice cream and a thick milkshake with a funny name—the Fribble—and a menu with a lot of fried things on it. At its peak, Friendly's operated hundreds of outlets; it will emerge from bankruptcy with 130 and a new owner. It terms of economic clout, Friendly's is no Cheesecake Factory or even Dunkin' Donuts, another New England legend. But it is big deal to me. Writing a Prestley Blake profile was one of my early assignments as a reporter at the Journal Inquirer, based in Manchester, Connecticut. To get the job done, I would drive in my dented Rambler up to Blake's mansion in Somers, Connecticut, to ask him to cooperate. He would always say "no"; he was worried about kidnapping, which was a thing executives worried about back in 1978. But for some reason he liked me and took me to his garage/barn where he would show off his two dozen vintage Rolls-Royces—a like-new 1925 model, for instance—and even a couple of mint, un-driven Mercury Cougars he had up on blocks. After awhile, I'd just use the newspaper assignment as an excuse to visit the cars. In any event, Blake and his brother, who died in 2019 at 102, sold the company to Hershey in 1979, and Blake kept a 10 percent stake. He later fought bitterly in court with another set of owners, a tale well told in a Wall Street Journal story in 2006. We last talked about 14 years ago when I was with Fortune magazine. He didn't remember me, but asked if I'd write about his dispute with the latest Friendly's CEO, who apparently was spending too much time on the company plane for Prestley's taste. This time I was the one to say 'no'; the WSJ had it covered, I told him. But I did ask about the cars. As it turned out he was selling them all, partly to pay for the litigation. In any event, Friendly's survived Blake's lawsuit. And it seems like Prestley, with homes in Florida and Connecticut, may very well survive Friendly's. He'll be, fingers crossed,106-years-old in a few weeks. (Postscript: He made it!)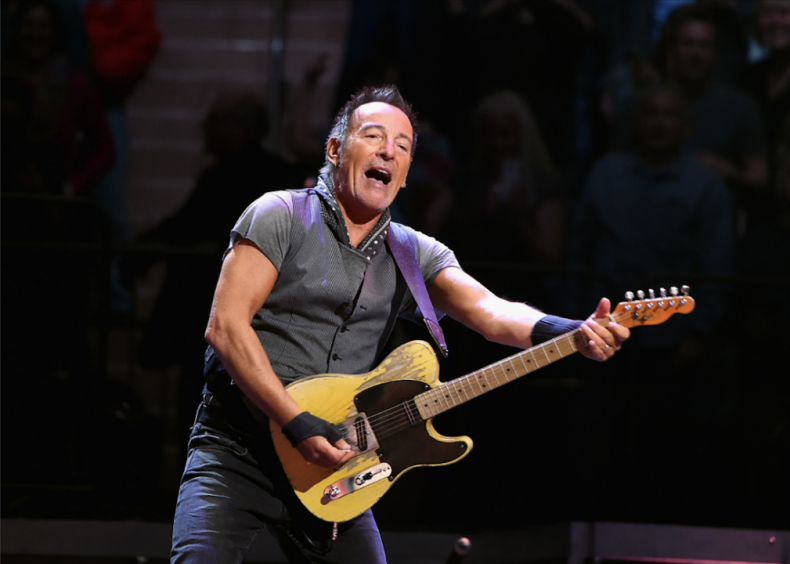 Loose Change: Okay, another car commercial tale from the Super Bowl. But this one didn't have a cheery ending. Bruce Springsteen, as you may know, filmed a Jeep ad about bringing America together and all that jazz. (Watch here.) Well, he got a little flak from the rock press for his first endorsement ever. Observed Pitchfork's Sam Sodomsky: "He is speaking to a promised land that maybe never actually existed. He looks impossibly well-maintained even though he wants you to think he's weathered and worn from years of manual labor. He is selling you a car." Stellantis NV, Jeep's owner, could live with that. But then the next shoe dropped. Stellantis pulled—or "paused"— the ad after it was reported by TMZ, of course, that the Boss got a DWI towards the end of 2020. They'll wait to see how the court case goes before airing it again...Where's Elon? Just when you have had your fill of stories about evil billionaires, something comes along that just maybe makes you think they actually do some decent things from time to time. The Chronicle of Philanthropy unveiled a few days back The Philanthropy 50, which ranked the nation's top donors in 2020. You can read a list as well as I can. But here are some of the highlights. The top five are: Jeff Bezos ($10.2 billion); his ex, Mackenzie Scott ($5.7 billion); Michael Bloomberg ($1.6 billion); Phil and Penelope Knight ($1.4 billion); and Twitter's Jack Dorsey ($1.1 billion.) Conspicuous by his absence is Elon Musk. But keep in mind it took the previous generation of tech titans awhile before they got to giving...On the Street Jukebox: Rock Hall of Fame guitarist Ritchie Blackmore has always had great fingertips when it comes to career resets. He followed his band Deep Purple with Rainbow. And for the past few decades he's recorded and toured with Blackmore's Night, a Renaissance-style rock band, with his wife, singer/musician Candice Night. I've always been a big fan of Mr. Blackmore's guitar work, but I think I like Candice's singing better. This is all to say, they have a new album out, Nature's Light. Here's a song, "Once Upon December," to get you started. Also: a live home performance in the early days of the pandemic. Among other things, you get to hear Ritchie complaining about Long Island traffic—and Candice's great cover of "A Whiter Shade of Pale" (at 49:00) ...Thank you for your service, Chick Corea. The jazz great died of cancer last week at 79. See his pioneering jazz/rock fusion group, Return to Forever, in concert here...And thanks as always for reading.