Will Ferrell's 'Holmes & Watson' Boosts 0 Percent Rotten Tomatoes Score to 5 Percent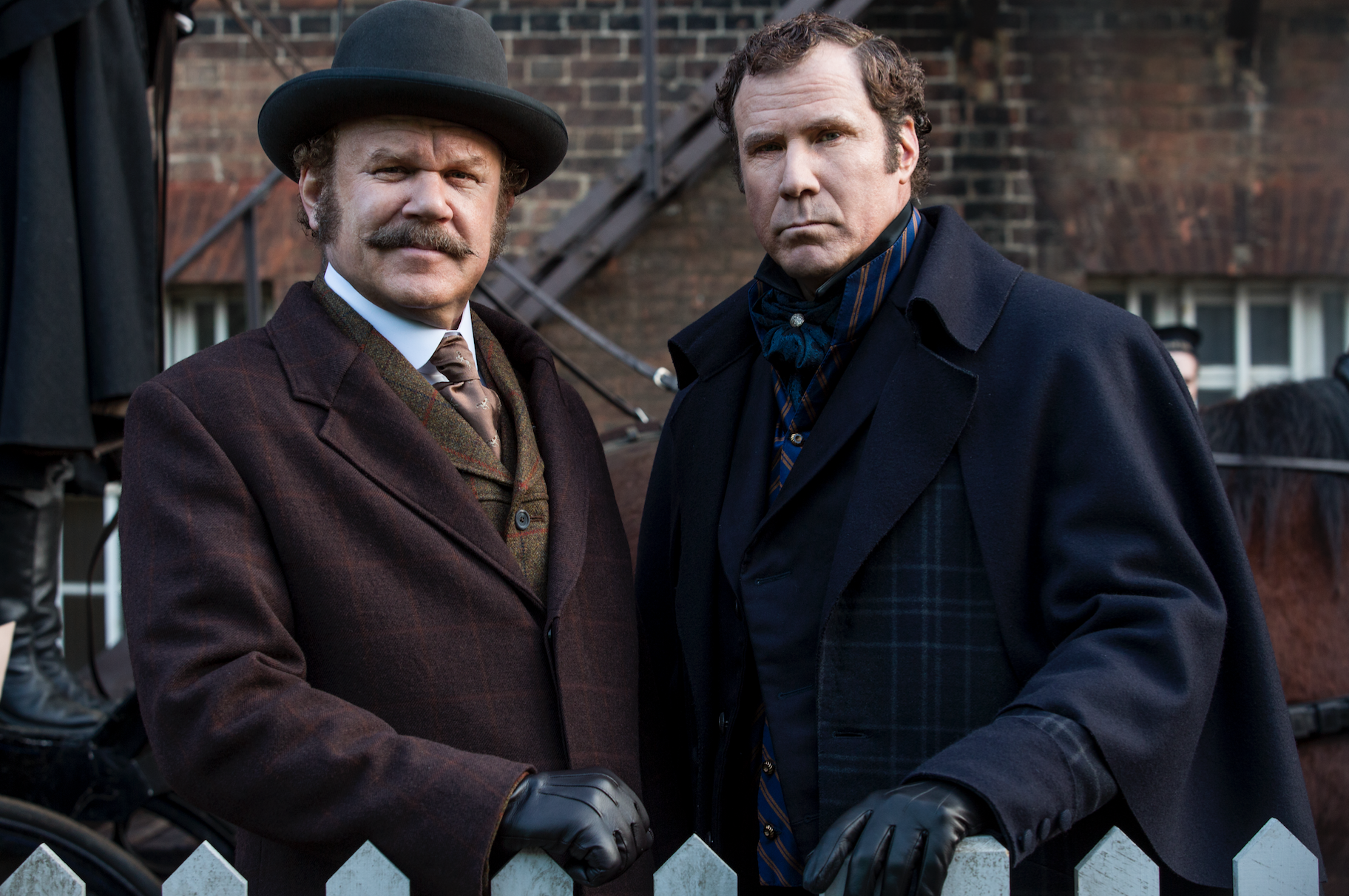 Audiences and movie critics alike agree that Will Ferrell and John C. Reilly's Holmes & Watson isn't worth investigating. However, the comedic flick managed to bump its 0 percent score on Rotten Tomatoes to a slightly less dismal 5 percent.
Written and directed by Etan Cohen, Holmes & Watson is a satirical take on the adventures of detective Sherlock Holmes and his close friend Dr. John Watson. However, in this film, Holmes (Ferrell) and Watson (Reilly) team up to investigate a murder that occurred at Buckingham Palace. While all signs indicate professor James Moriarty (Ralph Fiennes) is the culprit, the dynamic duo joins forces to catch the murderer before the queen becomes the next victim.
Although Holmes & Watson garnered a 26 percent grade on Rotten Tomatoes from moviegoers, its 5 percent score comes from 41 counted reviews made by top critics. It earned a D+ grade on CinemaScore, its Metascore on Metacritic rests at 24, and it received a 3.7 average rating from users on the Internet Movie Database (IMDb).
Rolling Stone's David Fear claimed the feature was "so painfully unfunny we're not sure it can legally be called a comedy." Rafer Guzman of Newsday argued that Holmes & Watson is "one of those movies that goes beyond unfunny and into a comedy-cubist zone, where jokes are no longer recognizable and laughter is philosophically impossible." The Wrap's Alonso Duralde, in turn, argued that "a stellar supporting cast is put to waste here, if not downright desecrated."
A more positive look at Holmes & Watson came from Vulture's David Edelstein. While Edelstein recognized how the feature has become "one of the year's most critically shellacked movies," he claimed: "No brain cells are harmed by Holmes & Watson, just given a few hours to rest and regenerate."
Holmes & Watson has earned $9,925,000 domestically and $118,151 internationally, according to Box Office Mojo. These numbers make for a combined total of $10,043,151 at the worldwide box office.
When shooting Holmes & Watson, Ferrell and Reilly abstained from their usual practice of improvisation because it tended to lead them to slip out of their character's accents.
"This one was slightly different because we were very committed to, giving a full effort to attempting those accents," Ferrell explained to Screen Rant. "And when we started to improvise, we would slip out of the accent. So it wasn't as much. There were still moments where we would find bits and pieces."
Holmes & Watson is now playing in theaters.