Will Tropical Storm Nate Hit Florida and Mexico After Massive Hurricanes and Earthquakes?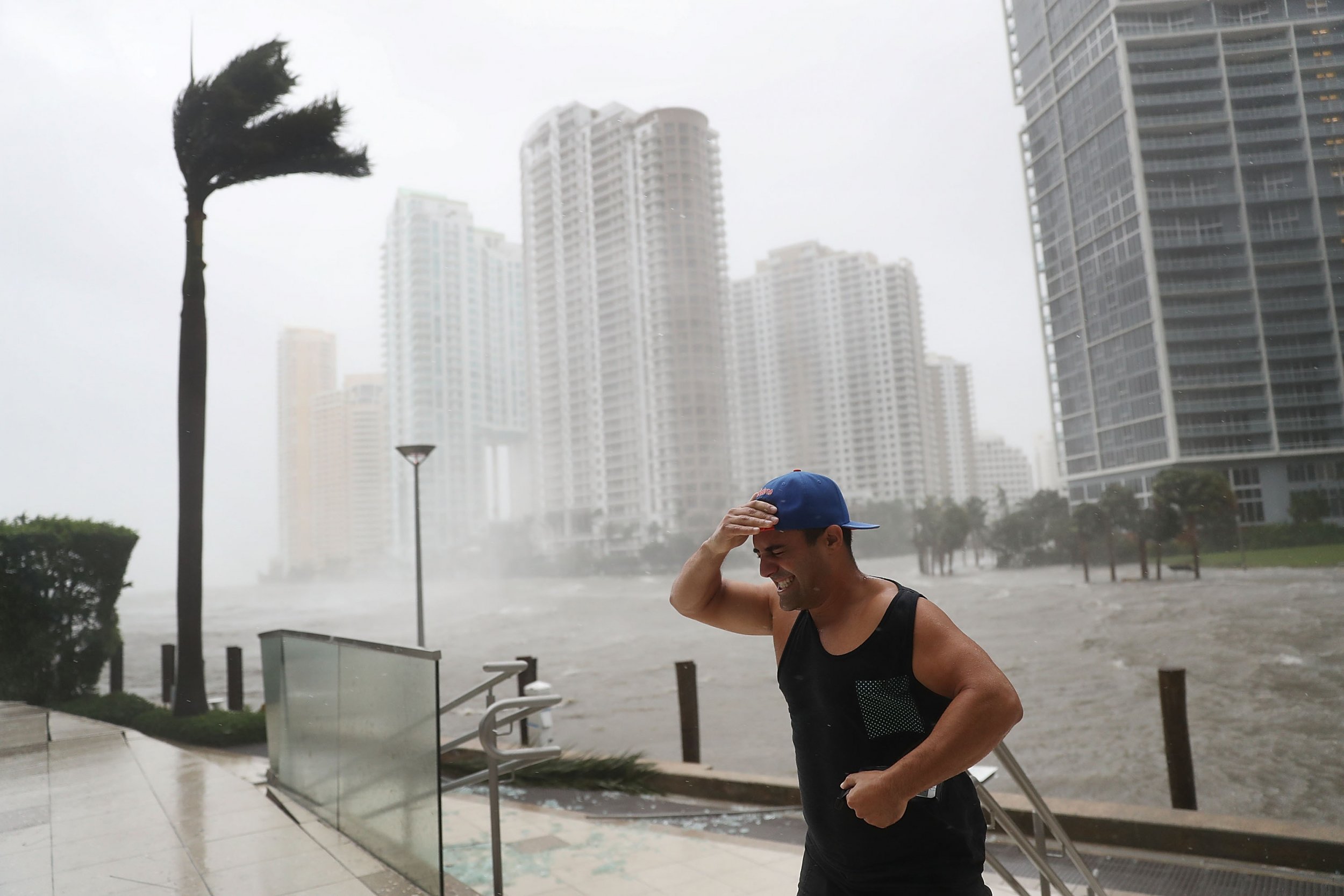 A newly formed tropical storm named Nate has set its sights on Hurricane Irma-ravaged Florida and earthquake-devastated Mexico—but not the areas that suffered catastrophic blows.
Instead, the storm shaping up to be the sixth hurricane of this season in the Atlantic is headed toward the Florida Panhandle and the Yucatan Peninsula, with the potential to wreak havoc on areas that had been spared and create more widespread damage.
"The forecast track of (Nate) is not expected to directly impact any part of Florida that felt the impacts of Irma, nor is it expected to strike the east coast of Mexico," National Oceanic and Atmospheric Administration spokesman Dennis Feltgen told Newsweek in an email Thursday afternoon, "With the exception of the northeast tip of the Yucatan Peninsula."
NOAA issued a tropical storm warning and hurricane watch Thursday morning for Mexico's Yucatan Peninsula from Punta Herrero to Rio Lagartos including popular tourist spots Cozumel and Cancun, which spent years rebuilding after category five Hurricane Wilma hit in 2005.
By 5 p.m. Thursday, the NOAA announced it would likely issue a hurricane watch and storm surge watch for parts of the northern Gulf Coast later in the night or Friday morning, and that the "threat of direct impacts from wind, storm surge, and heavy rainfall is increasing from Louisiana though the Florida Panhandle."
Nate is forecast to make landfall on the Yucatan Peninsula by 8 p.m. Friday with "near hurricane intensity" and "life-threatening flash flooding is also possible," and reach the northern Gulf Coast as a hurricane around 8 p.m. Sunday.
That prompted Florida Governor Rick Scott on Thursday afternoon to declare a state of emergency in 29 counties to prepare.
"Today, given these forecasts, I have declared a state of emergency for 29 counties in Florida to make certain that state, federal and local governments are able to work together and ensure resources are dispersed to local communities," Scott said in a statement. "By declaring an emergency in these counties, we can also ensure that there is no hindrance in the transportation of supplies and assets."
A combination of a large cyclonic gyre over Central America, a trough of low pressure moving westward across the Gulf of Mexico, and a building subtropical ridge over the western Atlantic should guide Nate with an increase in speed during the next 72 hours generally north to northwestward, Feltgen said, and unlikely in any other direction.
"Hurricanes do not move by themselves. They are steered by the weather pattern that surrounds them," he said. "In the case of Nate, the models are in good agreement."
Hurricane Irma, which swept parts of central, south and west Florida starting September 11, claimed more than 80 lives and prompted an evacuation order for more than six million people. A 7.1-magnitude earthquake that shook central Mexico on September 19 caused more than 360 deaths.
A strong Hurricane Nate would further stretch the resources of the state and country that are still recovering from earlier beatings that cost them billions.
The Coast Guard 8th District Heartland headquartered in New Orleans is not taking the Nate warning lightly either. On Thursday afternoon, the district announced it had begun preparing and securing the area along the Gulf Coast and urged mariners to avoid parts of the coast that could be impacted by Nate.
"During the height of the storm, rescue assistance may be unavailable," the coast guard stated in a press release. "Boaters and citizens should heed storm warnings, take early action to stay safe, and protect themselves and their families."
Nate was upgraded from a tropical depression to a tropical storm near the coast of Nicaragua on Thursday morning and continued to move across the northeastern part of the country, and by late afternoon made its way into eastern Honduras.
Will Tropical Storm Nate Hit Florida and Mexico After Massive Hurricanes and Earthquakes? | U.S.