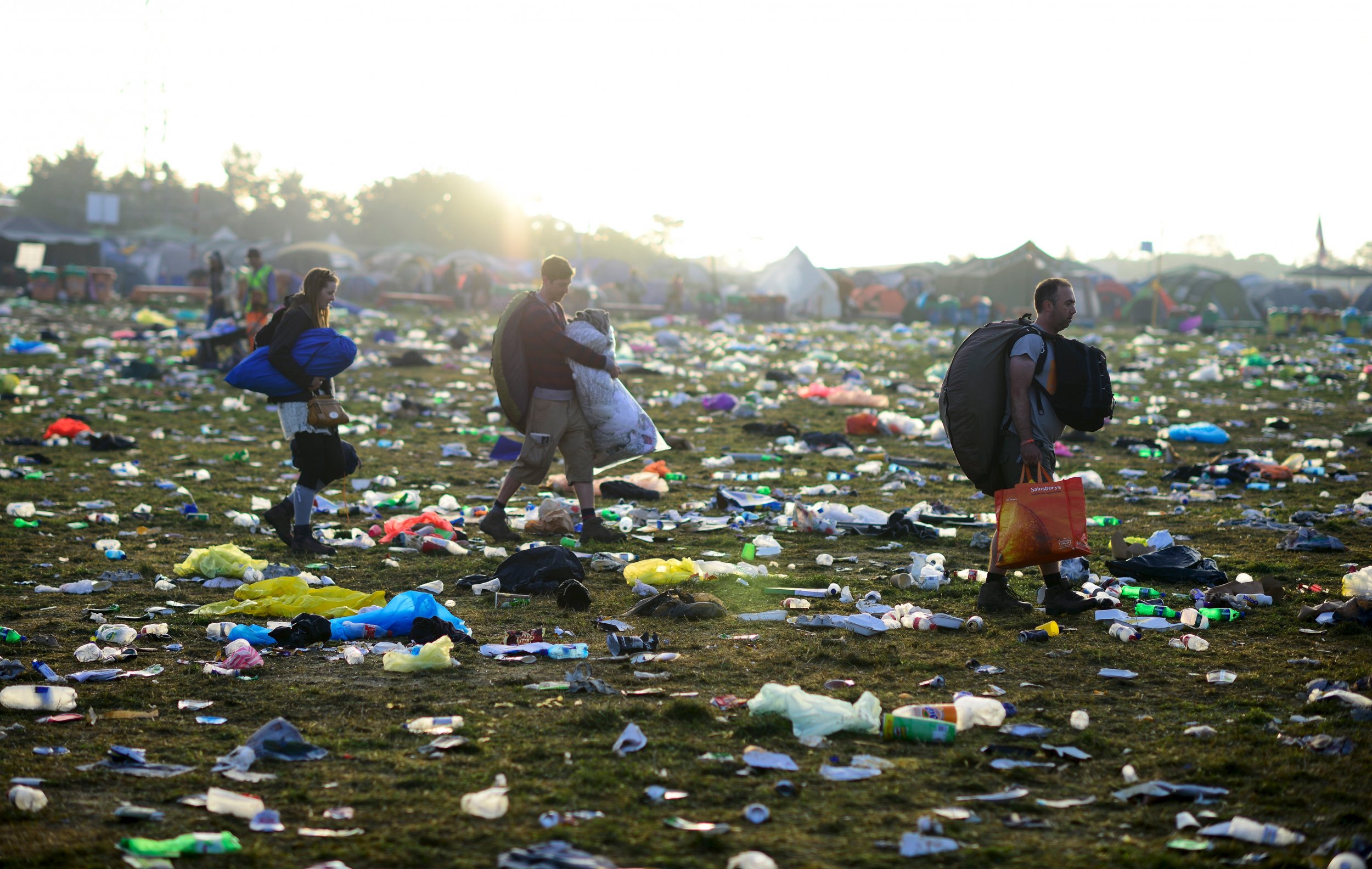 Glastonbury festival founder Michael Eavis, who has devoted his farm in Somerset to crowds of hard-partying music fans since 1970, told the Oxford Union on Tuesday that the event could move to a new location next year.
With festival season fast approaching, Oxford invited Eavis to speak as an icon of popular culture. The university tweeted out some of the farmer's comments, hinting at the changes to come.
Over 175,000 people descend on Worthy Farm every year to dance, eat, drink and go a little wild, undeterred by the mud. This year, festivalgoers will attend a long weekend of music—from June 22 until June 26—with Adele, Coldplay and Beck as some of the headliners.
Eavis gave reasons in his speech as to why the location change is necessary. The festival has grown so big, it needs to rent land from 22 neighboring farms each year. Eavis, 80, made it clear that he could buy the land from the other farms, but insisted it would "not be the right thing to do."
There are no further details on Eavis's speculative comments or where the the festival might move to, if it ever does. But some are predicting that Longleat Safari Park in Wiltshire, just 27 miles from Worthy Farm, might be the festival's location for one year only in 2018. "While Longleat is an unlikely permanent home for the festival, it looks like festivalgoers may have to watch out for the odd lion when Eavis stages a one-off event there in 2018," Loaded reported in April.