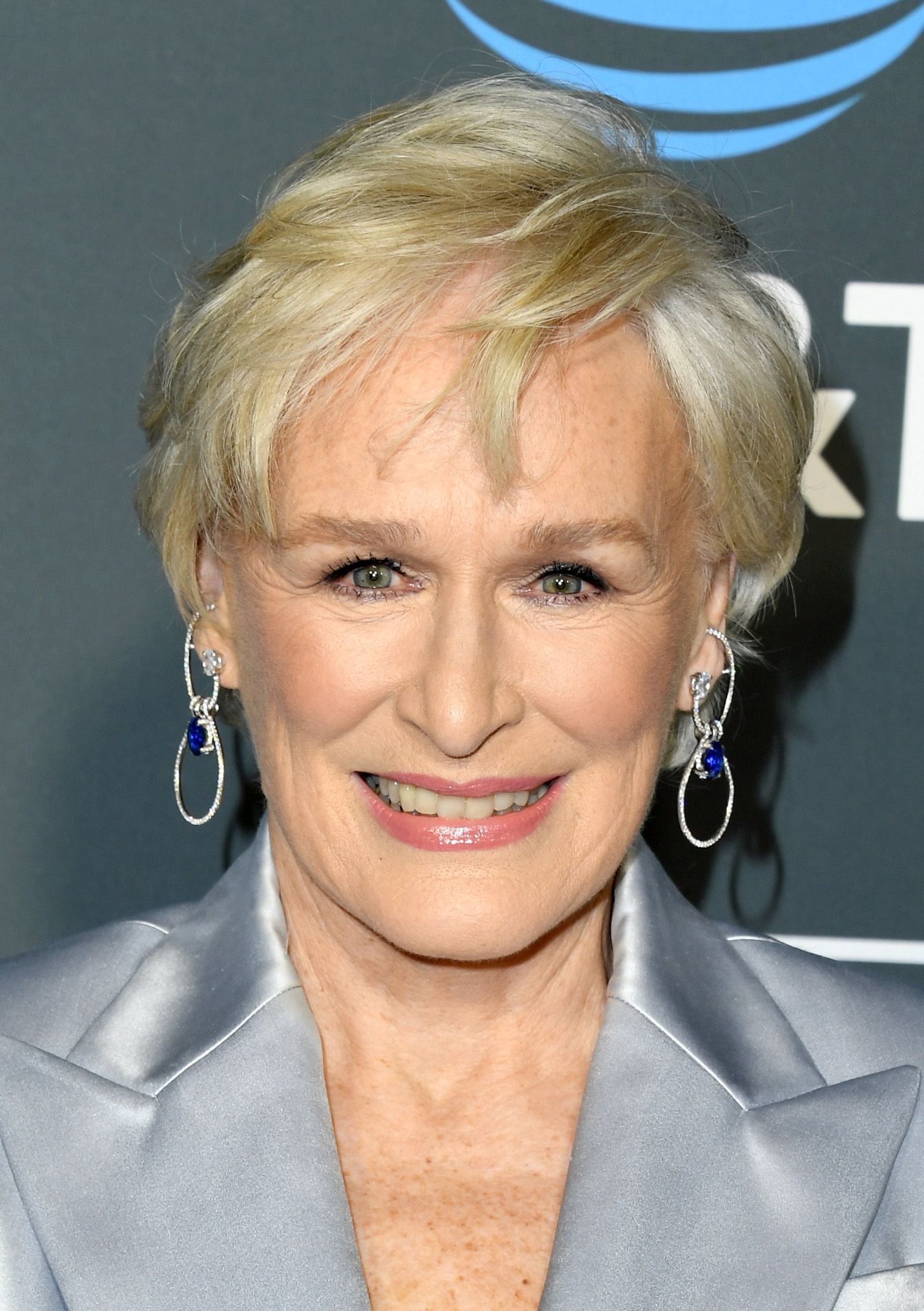 After stealing the show at the 2019 Golden Globes with her #MeToo-inspiring speech upon accepting her Best Actress Award, for The Wife, veteran Glenn Close is closing in on breaking a record not necessarily considered a claim to fame.
But she may flip the script at the Academy Awards this year.
Nominated for an Oscar for the seventh time in her career Tuesday morning during the Oscars nomination announcements, Close has the distinction of being the most nominated living actor to never win an Oscar, as the Los Angeles Times reported.
"I've done without one all these years," Close, 71, wisecracked in a Times interview with columnist Glenn Whipp last August. "I guess now it becomes a badge of honor that I don't have one."
Close's acclaimed portrayal of Joan Castleman in The Wife leads the main character to realize she can no longer endure her marriage to a Nobel Prize-winning author.
As art reflects life, a stunned Close paid emotional tribute to her late mother, Bettine Moore Close, and her daughter, Annie Starke, after winning the prestigious Golden Globe on January 6 in a speech perfectly mirroring the times of women's empowerment – in Hollywood, in business and in politics.
"I'm thinking of my Mom, who really sublimated herself to my father her whole life," said Close, obviously shocked at the win over fellow nominees Nicole Kidman for Destroyer, Rosamund Pike for A Private War, Lady Gaga for A Star Is Born and Melissa McCarthy for Can You Ever Forgive Me?
"And in her 80s, she said to me, "I feel I haven't accomplished anything,'" added Close. "And that was so not right. I feel that what I've learned from this whole experience is, women, you know, we're nurturers. That's what's expected of us. We have our children, we have our husbands if we're lucky enough – and our partners -- whoever."
To raucous applause, cheers and a standing ovation – led by the other nominees in her category – Close ended the evening in fine fashion for women seeking empowerment and using their talents and skills to the utmost.
"But we have to find personal fulfillment," she said through tears. "We have to follow our dreams. We have to say, 'I can do that and I should be allowed to do that.'
Grateful that she's in a business she loves, she added:
"You know, when I was little, I felt like Muhammed Ali, who was destined to be a boxer. I felt destined to be an actress. I saw all the early Disney films and Haley Mills and I said, 'Oh, I can do that. And here I am today. It will have been 45 years in September that I am a working actress and I cannot imagine a more wonderful life."
The Wife took 14 years to come to fruition – and earlier Close joked it was because of the subject matter – in reference to the male-dominated film industry.
Spanning three generations of women in her family, Close also thanked her daughter, Annie Starke, who plays the young Joan Castleman in The Wife – before she stepped off stage:
"And daughter Annie, who laid the foundation for this character – I love you so much."
Close's mother died on Feb. 23, 2015. She was 90. At the time, Close gave this tribute, as Peoplereported:
"Our beloved mother, Bettine Moore Close, drifted off her earthly moorings early [Monday] morning, peacefully in her sleep, with her devoted dogs, Lizzie and The Pudding, lying beside her," the actress tells PEOPLE. "Mom was a remarkable woman with a huge heart and unquenchable spirit and she lives on in all of us who loved her so dearly."
"Mom adored all creatures and instilled in her progeny a deep reverence for nature," adds the actress. "She always had a posse of dogs following her around and she cared deeply about gorillas and elephants. (There is, in fact, a gorilla named after her in the Bronx Zoo.)"
Close's other Oscar nominations – but no wins – came in 1982 for The World According to Garp, in 1983 for The Big Chill, in 1984 for The Natural, in 1987 for Fatal Attraction, in 1988 for Dangerous Liaisons and in 2011 for Albert Nobbs.
Amy Adams, who was in the Golden Globes audience hanging on every Close word, is right behind Close in the haven't-won-an-Oscar yet category. Adams was nominated for a Golden Globe for her role in Vice.
On the male side, the late Peter O'Toole received eight Oscar nominations and Richard Burton received seven without ever winning.