Will GOP Lawmakers Meet Putin on Russia Trip?
A group of GOP lawmakers is heading to Russia at the end of the week, before a planned summit between U.S. President Donald Trump and Russian President Vladimir Putin.
GOP Senators Steve Daines of Montana, John Thune of South Dakota, John Kennedy of Louisiana, Jerry Moran of Kansas and John Hoeven of North Dakota will travel to Russia along with Texas Representative Kay Granger. GOP Senator Richard Shelby told media the details on Monday, reported The Hill.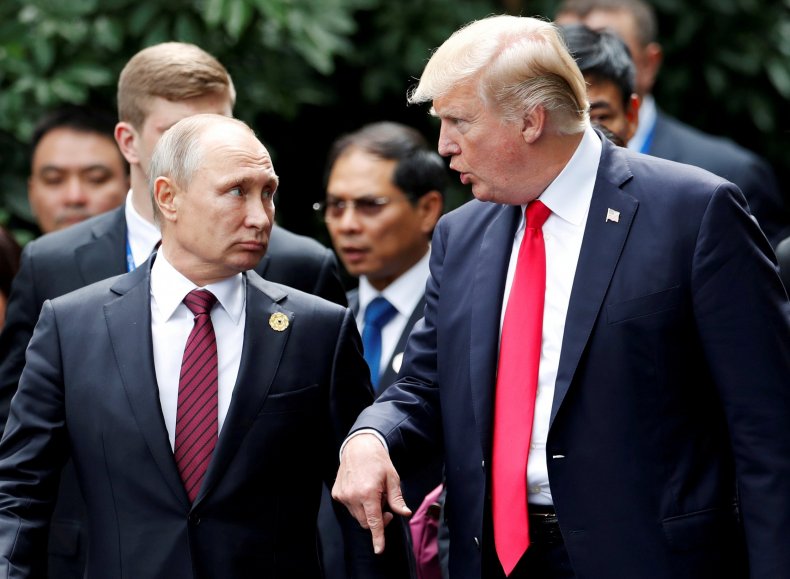 The trip was organized by U.S. Ambassador to Russia Jon Huntsman. Kennedy, when asked about a meeting between the delegation and Putin, said they are "trying to set it up," but he wasn't sure it would happen.
When asked what topics he wanted to see discussed with Russian counterparts, he replied: "I want to talk about Russia's interference in our election, in the Brexit election, in [French President Emmanuel] Macron's election, in [German Chancellor Angela] Merkel's election and God knows how many other elections. I want to talk about Ukraine. I want to talk about Crimea. I want to talk about Syria."
On June 21, Trump said he was eyeing a potential summit with Putin, with the relationship between the two leaders a source of fervid speculation amid Robert Mueller's investigation into alleged collusion between Trump campaign aides and Russia in the 2016 presidential election. U.S. national security adviser John Bolton will travel to Moscow on June 27 as a prelude to the possible meeting, Secretary of State Mike Pompeo said in an interview on MSNBC Saturday.
Russian Ambassador to the U.S. Anatoly Antonov told Russian news agency TASS last week that the visit of the congressional delegation was an "important signal" that could help pave way for better relations between the two countries, which have been marred by confrontations over Ukraine, Syria and the investigation into Russian election meddling.
The trip comes after GOP lawmakers Ron Johnson of Wisconsin and John Barrasso of Wyoming and Democrat Jeanne Shaheen of New Hampshire had to cancel a planned trip to Moscow last December, when Shaheen was denied a visa because she had been blacklisted in response to U.S. sanctions against Russia.