Government Shutdown 2018: Will the Federal Government Shut Down Again?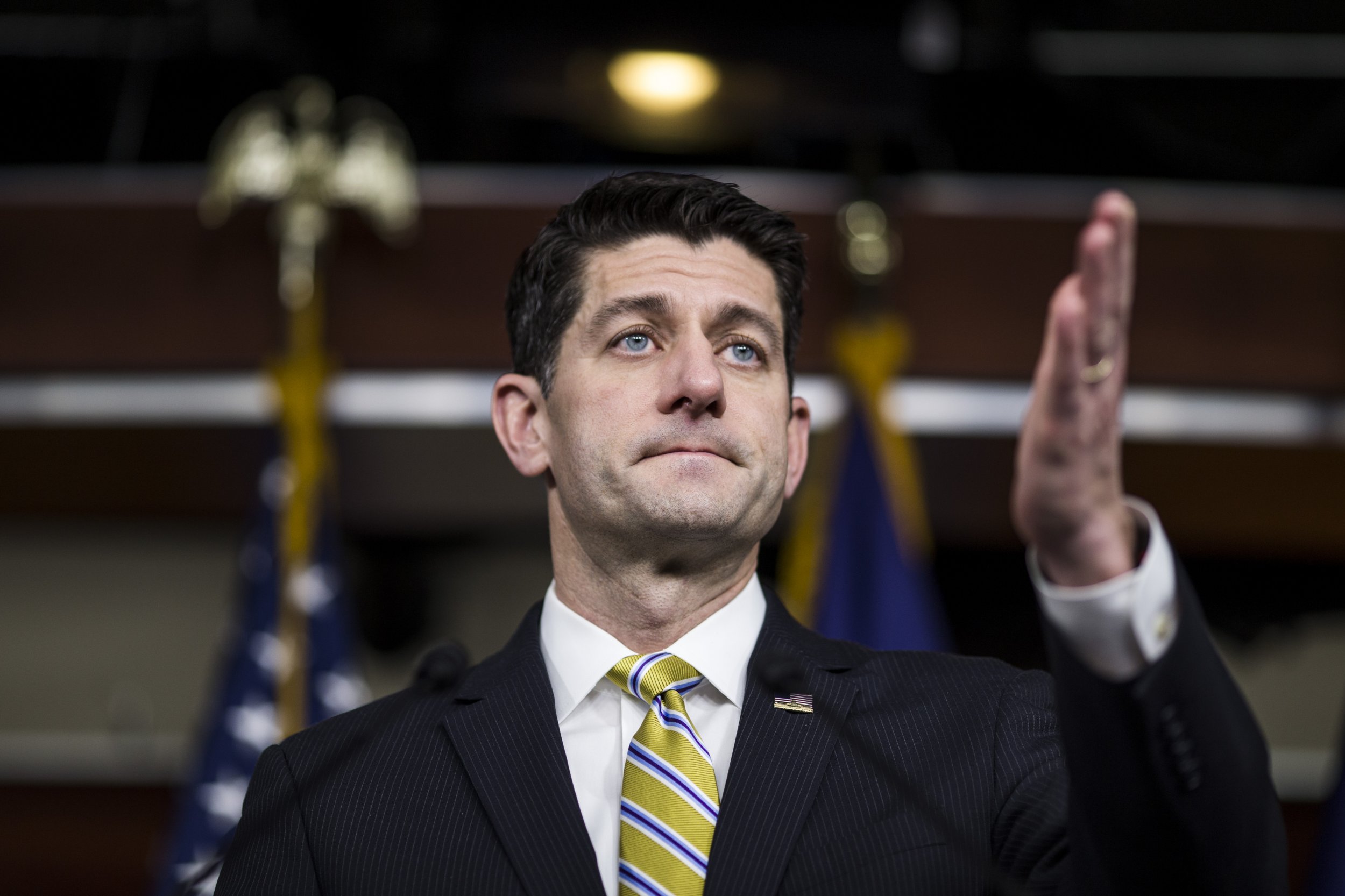 The federal government could shut down at the end of the week amid the failure of Congress and the president to pass a new spending bill as a Friday-night funding deadline looms.
Speaker of the House Paul Ryan unveiled on Tuesday evening the Republicans' plan to buy more time to negotiate with Democratic members of Congress. He proposed a bill that would prevent a government shutdown and extend funding until February 16.
The bill does not provide a solution for protecting the Deferred Action for Childhood Arrivals program (DACA), which could expire on March 5. It also suspends several Affordable Care Act taxes for up to two years. The bill would extend the Children's Health Insurance Program (CHIP) for another six years.
Although Democrats have been fighting to extend CHIP, the delay in the Obamacare taxes and no DACA proposal could prevent them from agreeing to the bill.
President Donald Trump dismissed a bipartisan deal for DACA during last week's meeting in which he reportedly referred to "shithole countries" sending immigrants to the U.S. More than 700,000 DACA recipients—or Dreamers, as the young immigrants are called—could be affected.
This bill is the fourth stopgap bill since the end of the fiscal year in September. A House vote is scheduled to take place Thursday.
A poll released Tuesday found that 42 percent of Americans will blame Trump and Republicans in Congress if a government shutdown takes place.
There have also been recently debunked rumors regarding a possible military shutdown. Trump tweeted on January 12 that a government shutdown would inevitably bring a military shutdown.
"Because of the Democrats not being interested in life and safety, DACA has now taken a big step backwards. The Dems will threaten 'shutdown,' but what they are really doing is shutting down our military, at a time we need it most. Get smart, MAKE AMERICA GREAT AGAIN!" he wrote.
But the president was incorrect, as the military would still be in operation. Military members, however, would not be legally authorized to receive compensation.
The government has shut down only once in this century, in 2013. The last shutdown before then was at the end of 1995 and in early 1996.