How to Watch 'Will & Grace' Winter Premiere: Live Stream Season 3, Demi Lovato's Appearance and More Spoilers
The third season of the Will & Grace revival on NBC will return with new episodes on Thursday. The winter premiere episode will mark the beginning of the end of the beloved sitcom—which originally ran on the network from 1998 to 2006 before it was picked up again in September 2017—as Season 3 will be the final season of the series.
Before the final series credits role, though, fans of the show will be delighted to the typical shenanigans of Will Truman (Eric McCormack), Grace Adler (Debra Messing) and their buddies Karen Walker (Megan Mullally) and Jack McFarland (Sean Hayes).
The first episode of the new season will feature a special guest as Will makes plans to move forward with becoming a parent, despite his breakup with McCoy (Matt Bomer) during the fall. Titled "Performance Anxiety," the episode will include an appearance of Demi Lovato, who's slated to play the role of Will's potential surrogate Jenny. Although Jenny comes with stellar reviews, the typically-anal Will's issues with her lifestyle may get in the way of his dad-dreams.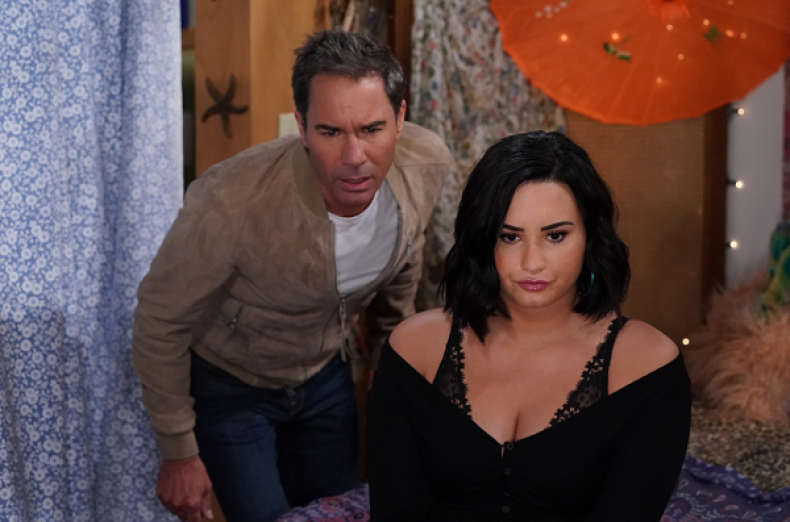 Lovato is slated to appear in a few episodes throughout the season, and shared images of herself on the Will & Grace set sporting a prosthetic baby-bump, hinting at her character's pregnancy. "Real or fake? #WillandGrace #MeetJenny," Lovato captioned the Instagram photo in November.
Will's baby drama won't be the only hot issue uncovered on the episode. Karen's love life will also heat up, as she finds herself in a new steamy romance after meeting a disabled vet. Meanwhile, Grace and Jack will be busy at AnnieCon, a convention based on—you guessed it—the Broadway musical Annie. Only a handful of problems are likely to arise when Grace convinces some AnnieCon participants that she's a formerly famous Annie.
The final episodes of Will & Grace wrapped up filming just before the holidays. Show creator Max Mutchnick shared an image on Instagram of the final episode taping in December. "Before a studio audience watches an episode, our actors perform it for us as their first audience. It's always been a privilege, and yesterday was our last ever," he wrote.
Castmates McCormack and Hayes shared photos and heartfelt messages about the end of the show on their social media accounts, too.
Will & Grace Season 3 returns to NBC on Thursday at 9 p.m. ET. Viewers without television can still tune into the mid-season premiere via live stream on NBC's website and app. The episode will able be available for streaming on Hulu Live TV and YouTube Live TV.