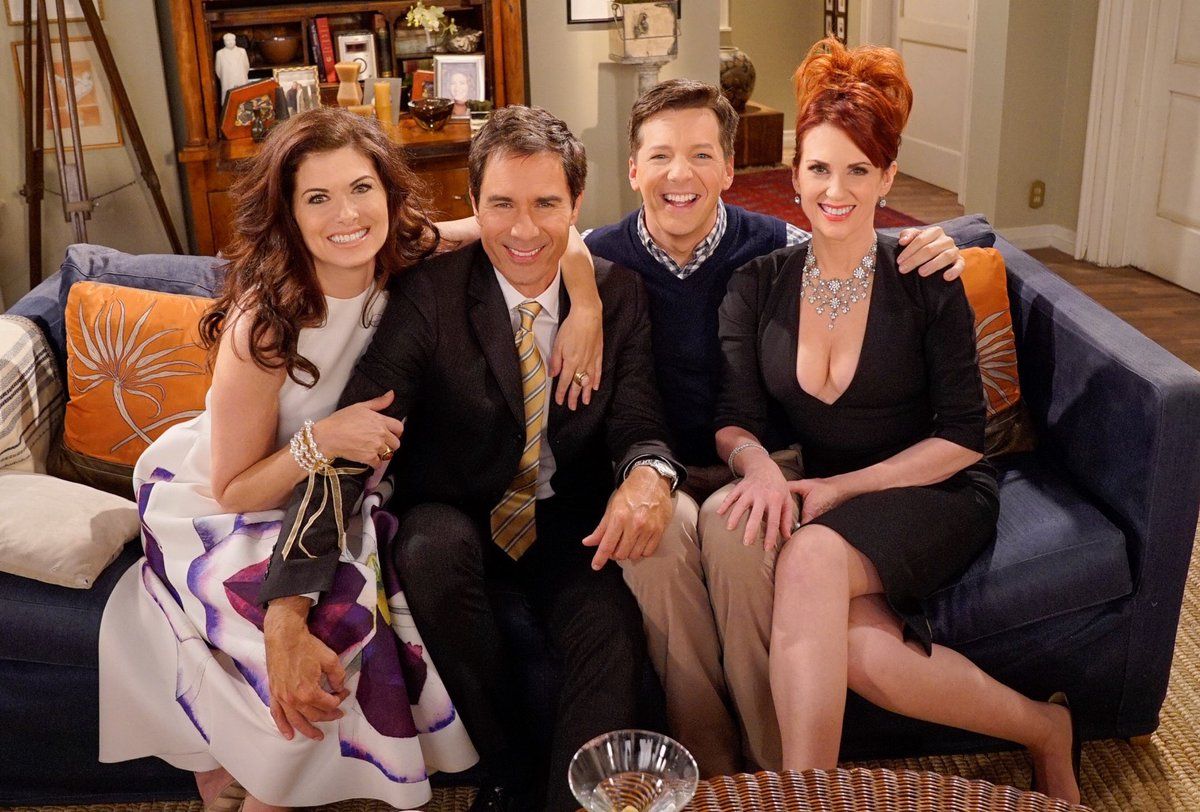 Just a month after the Will & Grace cast reunited for a Donald Trump-skewering reunion episode, NBC is reportedly mulling a revival series.
According to The Hollywood Reporter, the network is in talks with the sitcom's creators David Kohan and Max Mutchnick—the latter scripted and produced the YouTube skit—and the show's stars about making a limited run of ten episodes.
Talks are at an "extremely early" stage, says THR, and it's possible that NBC could be outbid for the series by a streaming rival like Netflix, who have previously revived Full House, Arrested Development and have a four-part Gilmore Girls reunion upcoming.
Debra Messing, Eric McCormack, Megan Mullally and Sean Hayes shot the Will & Grace mini-episode over the course of a weekend last month on the same lot as the original series, which produced eight seasons from 1998 to 2006, was filmed. The set, an interior of Will and Grace's apartment, had been preserved until recently in the library of Emerson College in Boston.
The election-themed special has been seen over 6 million times on YouTube and gained a lot of chatter on social media.
Quizzed about a revival series, McCormack—the titular Will Truman—told Newsweek in September: "I'd be the last to know probably. That'd have to start with whoever is interested in paying for it. We'd talk about it.... I'd never say never. But there is no talk at this moment."