Will Hannah Brown Be On 'Dancing With The Stars'? Rumors Say Former Bachelorette and Tyler C Will Be Cast
Rumors about Hannah Brown's next move after her Bachelorette season have been swirling, and one seems more possible than the rest. Spoiler site Reality Steve claims he'd be shocked if Brown didn't sign on to Dancing With The Stars after her tumultuous, yet beloved, season as the Bachelorette.
Brown's season of The Bachelorette ended in late July with a broken engagement, one that publicly unraveled after it was revealed her former fiance Jed Wyatt had a girlfriend up until he left to film the reality series. Despite the drama, Brown was held in high regard by many viewers because of her feminist approach to the season, and her ability to tell it how it is.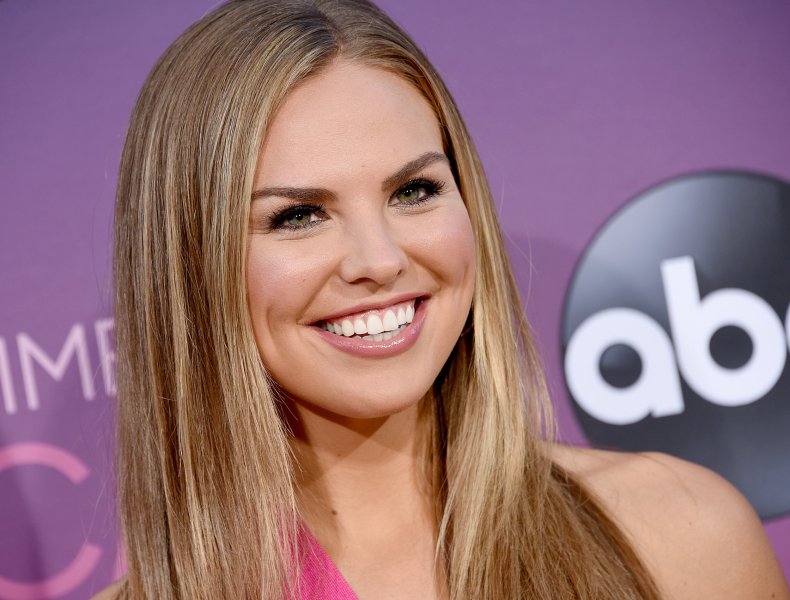 Reality Steve claimed rumors have not been confirmed, but it's likely Brown will sign-on, or at least be in talks for a position on the show. "I'd be shocked if she isn't on this season's cast. I fully expect her to be named at some point," he wrote in a blog post published August 6. "DWTS used to do the whole cast at once on GMA and there'd always be a few names that leaked out early. But now because they couldn't control those leaks, they announced them 1 or 2 at a time on social media or GMA."
He explained why Brown could be featured. "I don't know when Hannah will be part of the announcement, but I expect it. She's hot right now and it makes sense, so expect her to be part of cast announcements in the future."
Brown is a former pageant girl and dancer, so her capabilities on the show would be hard to beat, as well as her public image.
Other rumors said her runner up, Tyler Cameron, may appear on the show. Cameron left Brown's season heartbroken, though the pair have since reconciled. Brown asked Cameron for a drink on the show finale in late July, but since, he's been seen on a handful of dates with model Gigi Hadid. Cameron has also been in talks for The Bachelor, though host Chris Harrison said that may be far-fetched now that he's publicly dating Hadid.
Rumors flew that Cameron was a shaky contender when ABC promised to release the first two names on August 5. No names have been released yet, which led some to assume Brown and Cameron were the first to be released, but Hadid's involvement may have jeopardized the rumored casting.
Reality Steve doesn't see Cameron as a part of the cast. "From everything I've been told, this whole 'Tyler on DWTS' was never a thing," he explained. "He's not gonna be on it, nor was he ever supposed to be, so this isn't Gigi related with the latest stories. That's just people speculating, and I'm here to tell you, at no point had I ever heard Tyler was doing DWTS."
Will Hannah Brown Be On 'Dancing With The Stars'? Rumors Say Former Bachelorette and Tyler C Will Be Cast | Culture