Will Hillary Clinton Run for President in 2020? Former Democratic Nominee Reportedly Considering the Possibility
The race for the White House in 2020 could get a little more crowded.
CNN White House correspondent Jeff Zeleny announced on Sunday that former Democratic presidential nominee Hillary Clinton isn't "closing the door" on running for the nation's highest office in 2020.
"I'm told by three people that as recently as this week, she was telling people that look, given all this news from the indictments, particularly the Roger Stone indictment, she talked to several people, saying 'look, I'm not closing the doors to this," Zeleny said while appearing on CNN's Inside Politics.
However, Zeleny said it doesn't mean that Clinton is planning on launching a campaign or that the former Secretary of State even has a plan for how she might begin one.
"She is still believing that there may be a possibility," Zeleny said, adding that Clinton won the popular vote in 2016 and the indictments of Stone and others "vindicated" what happened during the 2016 presidential election. "Most losing presidential candidates never totally close the doors to running for president. ..But I think we have to at least leave our mind open to the possibility that she is still talking about it."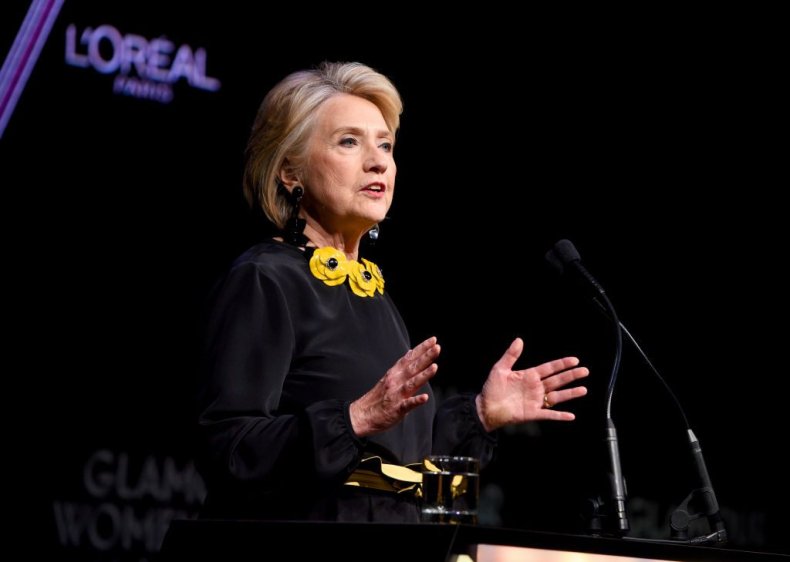 Should she choose to run, Clinton would join a field that already includes Sens. Elizabeth Warren, Kamala Harris and Kirsten Gillibrand, Rep. Tulsi Gabbard, former-President Barack Obama's Secretary of Housing and Urban Development Julian Castro, former Maryland Rep. John Delaney, South Bend, Indiana Mayor Pete Buttigieg and entrepreneur Andrew Yang.
Other prominent Democrats, including former Vice President Joe Biden, New Jersey Sen. Cory Booker, former Texas Rep. Beto O'Rourke are mulling launching their own campaigns, as is perennial presidential candidate Bernie Sanders.
In October 2018, Clinton was asked by Recode's Kara Swisher if she wanted to for president again. Clinton said no, but not without hesitation.
Swisher pointed out the pause, Clinton followed up to say that she would like to be president.
"Well, I'd like to be president. I think, hopefully, when we have a Democrat in the Oval Office in January of 2021, there's going to be so much work to be done. I mean we have confused everybody in the world, including ourselves. We have confused our friends and our enemies. They have no idea what the United States stands for, what we're likely to do, what we think is important, so the work would be work that I feel very well prepared for having been at the Senate for eight years, having been a diplomat in the State Department, and it's just going to be a lot of heavy lifting," Clinton said.
Clinton added that she couldn't even think about a potential campaign until after the midterm elections.
While Clinton's plans still remain a question, Zeleny told the panel that he didn't know if she could win the Democratic nomination.
"She wants to take on Trump. Could she win a Democratic primary to do it? I don't know the answer to that," Zeleny said.