Will Hunters and Anglers Vote for Trump—And Against Our Own Interests? | Opinion
There are approximately 15 million hunters and 49 million anglers in the U.S., yet we rarely hear about Democrats and Republicans competing for their support. That's because the majority of America's sportsmen and women lean conservative and favor Republican politicians. It's considered a done deal.
But that trend may not hold true in 2020 and beyond.
America's storied outdoor heritage is built on a bedrock of healthy landscapes and clean waters. Without productive habitats and robust ecosystems, our fish and game populations will crash and burn, while hunters and anglers will be left out in the cold. As President Theodore Roosevelt proclaimed more than a hundred years ago, "There can be no greater issue than that of conservation in this country."
Unfortunately, the Trump administration is arguably the most anti-conservation, anti-public lands, anti-fishing and anti-hunting administration in memory. As Hatch Magazine recently pointed out, the administration's attacks on our lands and waters extend from early 2017 right up to the 2020 election. When we look at the biggest issues for sportsmen and women, President Donald Trump and his administration almost always come down on the wrong side of the ledger.
It starts with the single largest threat to our fishing and hunting: human-caused climate change. From unprecedented storms and flooding, to sea-level rise and coastal inundation, to dangerous high temperatures and massive heat waves, to catastrophic wildfires and choking smoke, Americans—and particularly America's hunters and anglers—are becoming intimately acquainted with the dangers of a warming planet.
It's hard to live, much less hunt or fish, with the extreme rains and flooding that are becoming more and more commonplace in the East and Midwest. It's equally difficult to deal with the wildfires and dangerous smoke that are inundating our Western states year after year. Yet rather than standing up for sportsmen by limiting the greenhouse gas emissions that are putting our landscapes and waters in jeopardy, Trump has dismissed climate science in the face of overwhelming evidence to the contrary. His administration has also killed the Clean Power Plan, rolled back methane regulations and pulled out of the Paris climate accord. It's almost as if the entire administration is detached from reality.
Then there are the Trump administration's ongoing attacks on the public lands where so many of us fish, hunt, hike and camp. From taking a hatchet to the Bears Ears and Grand Staircase-Escalante national monuments, to expanding fracking on public lands, to logging the Tongass National Forest, to endangering Minnesota's Boundary Waters, to dismissing sage grouse habitat protections, to kick-starting oil exploration in the Arctic National Wildlife Refuge, to putting anti-public lands fanatic William Perry Pendley in charge of the Bureau of Land Management, the Trump administration's public lands legacy is essentially one long, unremitting assault on our federal lands and waters.
At the same time, America's hunters and anglers are faced with a litany of Trump administration affronts to our country's vital ecosystems. Any administration that rolls back stream protections and the Clean Water Rule, or tries to defund the Chesapeake Bay cleanup, or reanimates the moldering corpse of the Pebble Mine, is actively working to destroy the very lands and waters that our fish and wildlife depend upon.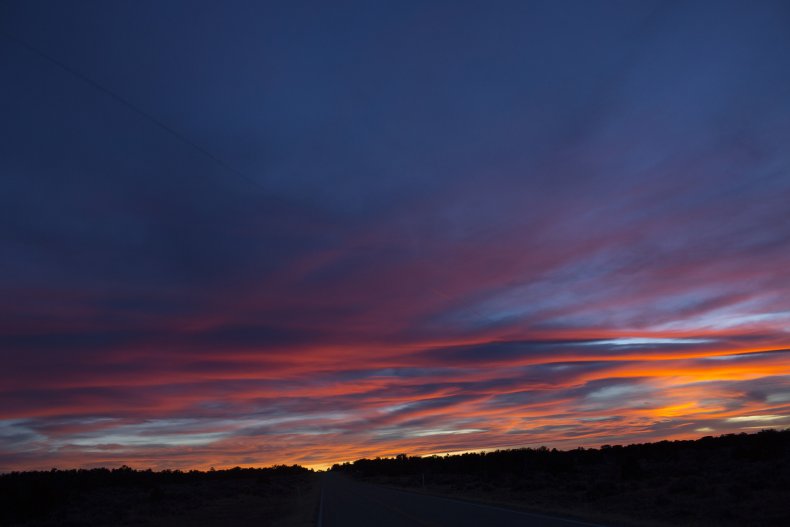 Of course, there are always going to be sportsmen who focus on other issues, or who cast their ballots based solely on the National Rifle Association's concerns about the Second Amendment. That's a given. And there are also going to be hunters and anglers who care less about clean waters and healthy landscapes and more about supporting "conservative" politicians. Those people are out there, and that's not likely to change in the near future.
What isn't so clear is whether a majority of sportsmen and women are willing to vote against healthy landscapes and clean waters. Against traditional conservative values in favor of authoritarianism. Against honoring the military. And against their own self-interests.
Todd Tanner is a lifelong hunter, angler and outdoor writer.
The views expressed in this article are the author's own and do not reflect the position of any other person, organization or entity.