UPDATE: 12:19 p.m. EDT—After gaining strength, Hurricane Florence was upgraded to a Category 4 hurricane around 12:00 p.m. EDT, according to the National Hurricane Center.
Original story:
As Hurricane Florence strengthens and landfall becomes imminent, forecasters are urging people to prepare for the worst. Scheduled to impact the Carolinas later in the week, Hurricane Florence could bring residual effects to New York and New Jersey as well.
Governors of North Carolina, South Carolina and Virginia have all declared a state of emergency ahead of the Category 3 storm making landfall on what the National Hurricane Center predicted could be as early as Thursday.
While Florence was not expected to directly hit New York or New Jersey, forecasters predicted the two states could feel the residual effects of the hurricane and experience heavy rain. The National Weather Service in Mount Holly, New Jersey, issued a coastal flood warning on Monday until 5:00 p.m. EDT and then again from 6:00 p.m. EDT through late Monday night. In low-lying areas near shorelines and tidal waterways, one to two feet of saltwater flooding was expected.
"Lives may be at risk when people put themselves in harm's way. Some damage to vulnerable structures may begin to occur," the warning stated.
The National Weather Service added that there is a high rip current risk and advised people to stay out of the water because of dangerous eight foot breaking waves.
Despite likely not being in Florence's immediate wrath, the National Weather Service advised residents in New Jersey to take precautionary measures ahead of the storm.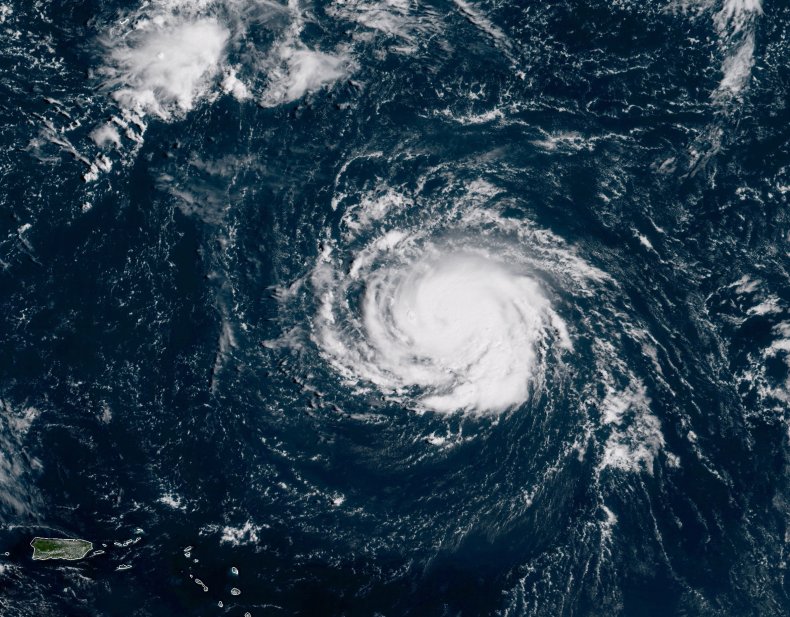 "It never hurts to be prepared," Trent Davis, a meteorologist at the National Weather Service, told NJ.com.
Laura Connolly, a public information officer for the New Jersey Office of Emergency Management, added that anyone who lives in a flood-prone area should make sure they have an emergency kit with a variety of items, including:
Flashlights and batteries
Battery powered radio
Non-perishable food for family and pets
First aid kit
Cash because ATMs and credit cards don't work when the power goes out
Some people may already have emergency kits from previous years, but Connolly recommended that everyone check the kit regularly to make sure food hasn't expired and ensure all their family members have extra clothes that still fit them.
"With hurricanes, we have this luxury of time," she explained in contrast to unexpected disasters like a fire or gas leak. "So we can prepare."
The National Weather Service in New York issued a coastal flood advisory for parts of the area, but on Monday around 4:30 a.m. EDT, the service canceled the advisory. However, officials are still warning people to remain alert and not take the possible threat from the hurricane lightly.
"With more heavy rain forecast for areas already impacted by last month's flash flooding, it is critical that residents take the necessary precautions to keep themselves and their families safe," Governor Andrew Cuomo told PIX 11. "Personnel across the state stand ready to assist with equipment and supplies should the heavy rain cause damage or any emergency situations."
On Monday, Florence strengthened into a major hurricane, moving from a Category 2 to a Category 3, according to the National Hurricane Center. With winds at nearly 115 miles per hour, Florence is expected to continue strengthening to become an "extremely dangerous major hurricane through Thursday."
Hurricane-force winds extend outward up to 30 miles from the center of the storm and tropical-storm winds extend up to 140 miles outward.
On Monday, beginning at 12:00 p.m. EDT, mandatory evacuations were ordered for Dare County, North Carolina, according to a Dare County Emergency Management release. Hurricane Florence was expected to stall after making landfall and could bring as much as a foot of rain to areas of North Carolina.