Will Hurricane Maria Leave Migrating Birds Without a Winter Home?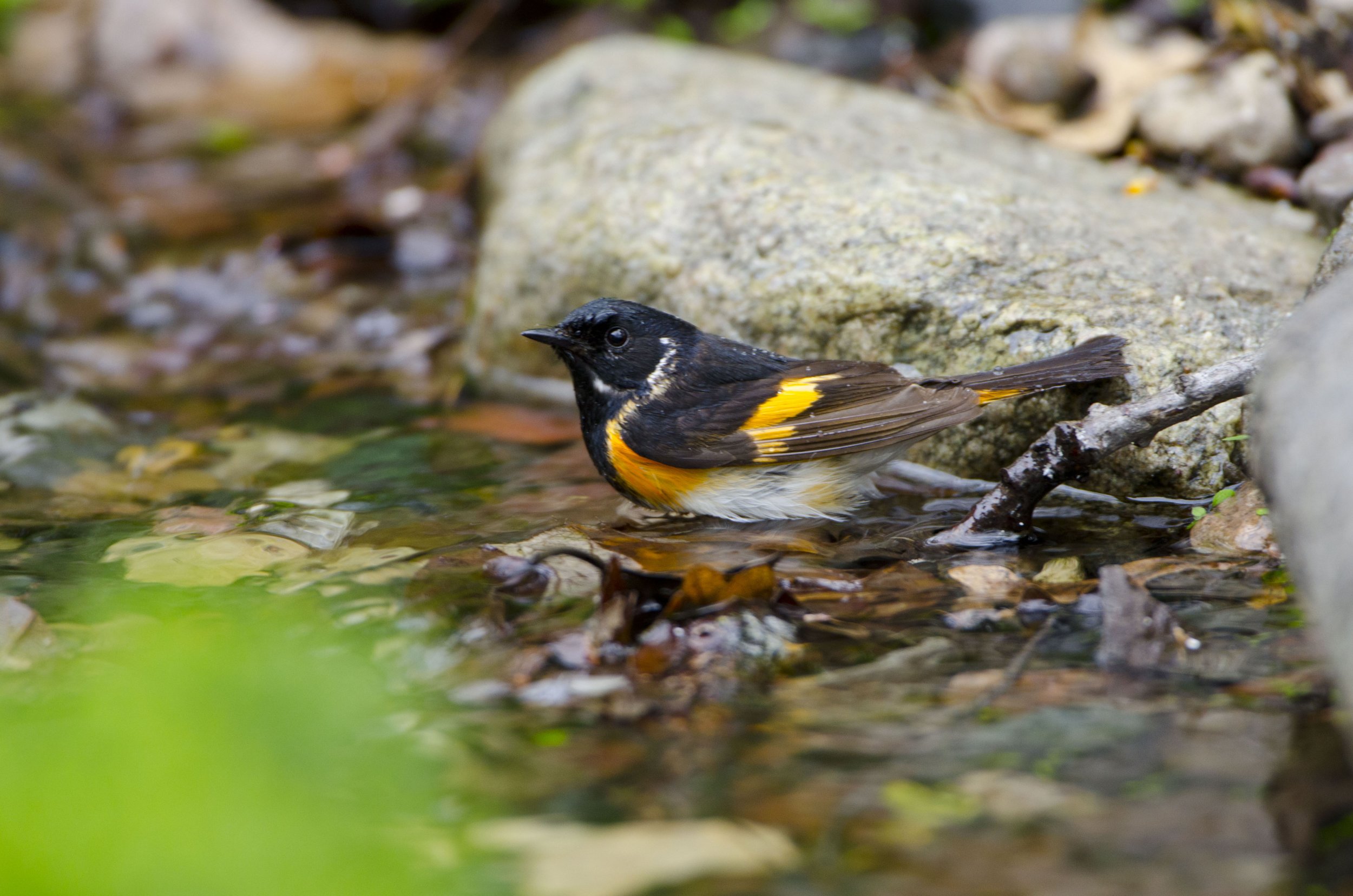 The situation in Puerto Rico is dire. People are without drinking water and power. Puerto Ricans living in the mainland U.S. are struggling to get in contact with their families, and the U.S. government has yet to suspend the Jones Act, a move that some claim would allow for foreign aid to flow more easily onto the island.
Yet this week life seems poised to continue as normal for the migratory birds heading toward the island for the winter.
As many stark images show, the forests of Puerto Rico have gone from green to brown in a matter of days. How that change may affect seasonal feathered inhabitants is unclear. But Peter Marra, director of the Smithsonian Migratory Birds Center, tells Newsweek that their food sources will likely be secure.
"There's still going to be insects," Marra says. "There's going to be food, and fruit that probably will be available for most of those birds." Marra also studies migratory birds in Jamaica, which was hit by Category 5 hurricanes in 2016 and 1988. In the years immediately after those hurricanes, Marra says, bird populations were more or less unaffected.
What fate awaits birds migrating to Puerto Rico will not be known for many years, of course. Over time, damage to Puerto Rico's forest canopy could drive birds out of their normal migration patterns, Marra says, adding that it's impossible to say yet because of the scarcity of sites that study these birds on the island.
Marra is realistic about the inability to intervene, regardless of what challenges may arise for migratory birds. "For the most part, there's probably nothing we need to do for birds in the short term," he says. And he is equally concerned about the hummingbirds already on the island, which depend on flowers that have been torn away by the storm for food and, he says, can't survive for more than a few days without them.
Even if they remain unharmed, migrating birds like the black-and-white warbler, the American redstart and the oven bird will certainly return to a devastated island. John Faaborg, a professor emeritus at the University of Missouri who has studied migratory birds in southwestern Puerto Rico for over 30 years, seemed less optimistic about what they might find as they arrive through the first weeks of October.
Faaborg adds that it will be challenging to get up-to-date info on these populations, as he, like almost everyone else trying to reach people in Puerto Rico, has heard nothing from his colleagues there since Hurricane Maria. "We've exchanged a couple of things when Maria was headed there, but we haven't heard anything since," he says.
Marra also has yet to hear from colleagues there, but remains optimistic. "I assume people are just primarily dealing with power outages and the like," he says.
For now, Marra is keeping his focus on people. "I care about people and birds. If we don't take care of both things, we're gonna be in trouble," he says. "I'm much less concerned for birds in the short term. I'm more concerned about people at this point."
Will Hurricane Maria Leave Migrating Birds Without a Winter Home? | Tech & Science