Will Irma Hit Trump's 'Winter White House'? Hurricane Alert Evacuates Mar-a-Lago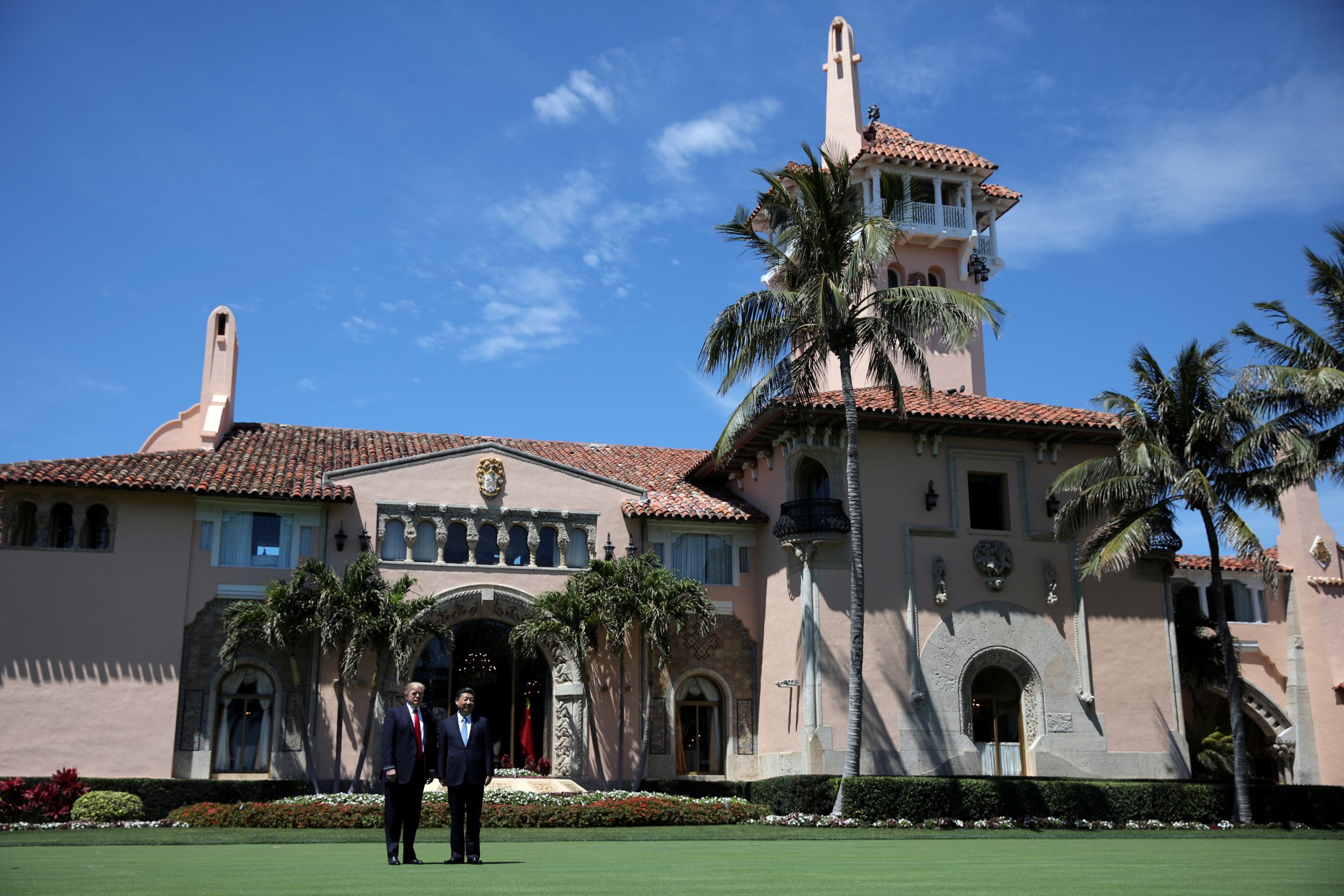 President Donald Trump's Mar-a-Lago resort—dubbed his "winter White House"—will be evacuated Friday morning as Hurricane Irma approaches Florida.
The National Hurricane Center issued warnings for large areas of southern Florida earlier this week, and Palm Beach County announced on Thursday that areas listed in three of five zones should be evacuated before the storm hits.
Palm Beach, where Trump's resort is located, falls into the evacuation zone.
Hurricane Irma crashed through the Turks and Caicos islands on Thursday and is expected to arrive in Florida on Saturday with winds of up to 185 mph.
The storm, which is currently the size of France, has triggered a state of emergency in Florida.
Around 125,000 Palm Beach residents have been ordered to evacuate starting Friday at 10 a.m., with residents of Miami-Dade, Broward and Monroe counties also told to leave. The Palm Beach evacuation has to be complete by 5 p.m. on Friday before Irma, a Category 5 hurricane, sweeps into Florida over the weekend.
"Please relocate to a hotel on the mainland, at one of the County's shelters, or hunker down with friends west of US-1 until this storm passes if you do not plan to depart the county," read the the mandatory evacuation notice to Palm Beach residents.
"County Shelters will be open as of 10:00 a.m. tomorrow. Click below for information about returning to Town after landfall."
Trump has repeatedly returned to his Mar-a-Lago property since becoming president, both to relax and to conduct state business. In the first 10 weeks of his presidential term, Trump spent seven weekends at Mar-a-Lago, and entertained Chinese President Xi Jinping during one of them.
As Irma tears through a strip of expensive properties in Florida, the likely cost has been compared to the last Category 5 hurricane to pummel the state: Andrew, which killed 65 people, destroyed 63,000 homes and cost $26.5 billion in Miami in 1992. It caused such destruction that the hurricane's name was retired forever.
Southern Florida's population and infrastructure have only expanded since, as have the number of luxury properties, such as Trump's resort.