Will Israel Attack Iranian Targets in Iraq? Defense Minister Warns: 'We Are Not Limiting Ourselves to Syria'
Israel's Defense Minister Avigdor Liberman has warned that Israel might strike Iranian targets outside of Syria, following reports that Tehran has deployed ballistic missiles to Shiite fighters in Iraq.
Israel has conducted numerous airstrikes in neighboring Syria in an effort to undermine Iranian influence in the war-torn country, but now it appears the government is considering widening its sphere of action to include Iraq, where Iran also has significant authority.
According to The Times of Israel, Liberman told a conference organized by Hadashot TV news, "As for the threat from Iran, we are not limiting ourselves to Syria. That should be clear."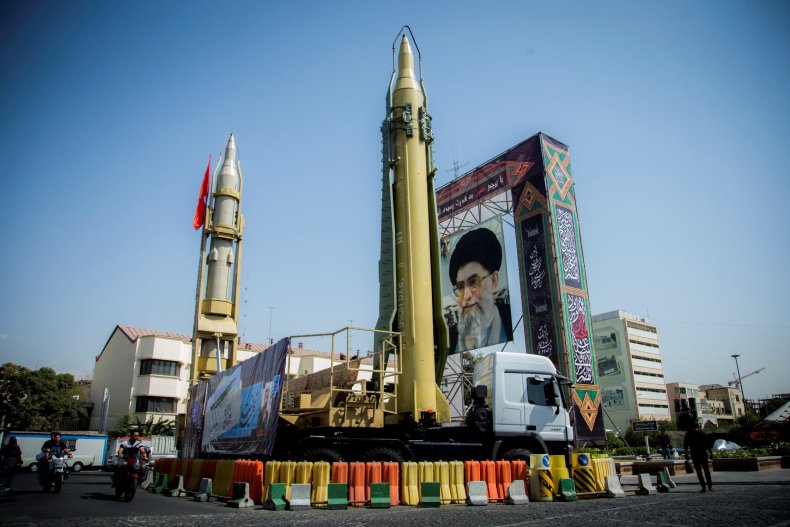 When he was asked whether his warning referred to Iraq specifically, he explained: "I'm saying we will handle any Iranian threat, no matter where it comes from. We are maintaining the right to act…and any threat or anything else that comes up is dealt with." He added: "Israel's freedom is total. We retain this freedom of action."
It has been suggested that Israel was behind an airstrike on Iraqi Shiite militiamen in eastern Syria in June, close to the Iraq border. Most of Israel's attacks in Syria have been in the western part of the country, targeting infrastructure and military positions close to the Israeli border. Israel generally does not confirm or deny military operations, but if its forces were behind this attack it would a sign of a widening anti-Iranian focus.
A Reuters report published last week cited several anonymous Iranian, Iraqi and Western officials who all said Tehran had sent dozens of ballistic missiles to Iran's Shiite proxy militias in Iraq. The article also suggested Iran was providing missile manufacturing facilities and training with the weapons. The sources said the weapons were capable of hitting targets in Israel and Iran's Sunni rival Saudi Arabia.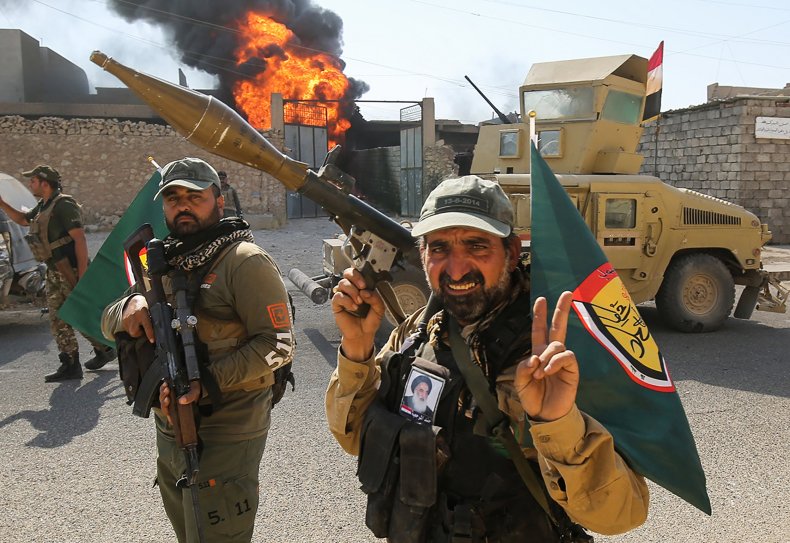 As the world's supreme Shiite power, Iran carries huge influence among the branch's followers in Iraq. Tehran is alleged to have funded, armed and trained anti-American Shiite fighters across the border during the U.S. occupation of Iraq. These militias later became vital in the battle to oust ISIS from Iraq, forming the bulk of the Popular Mobilization Forces, which further magnified Iran's power.
According to Reuters, the missiles Iran has transferred to Iraq put both the Israeli capital Tel Aviv and the Saudi capital Riyadh within striking range, if they are positioned in southern or western Iraq.
Relations between Iran, the West and its regional allies have deteriorated as a result of clashing policies in the wars in Syria and Yemen, as well as President Donald Trump's withdrawal over the Joint Comprehensive Plan of Action nuclear deal.
Iranian Foreign Ministry spokesman Bahram Qasemi dismissed the reports of missiles as a "lie disseminated by some media," which he described as "totally irrelevant and unfounded." He suggested the reports were designed "merely to cause panic among countries" and revealed a "policy to spread Iranophobia."