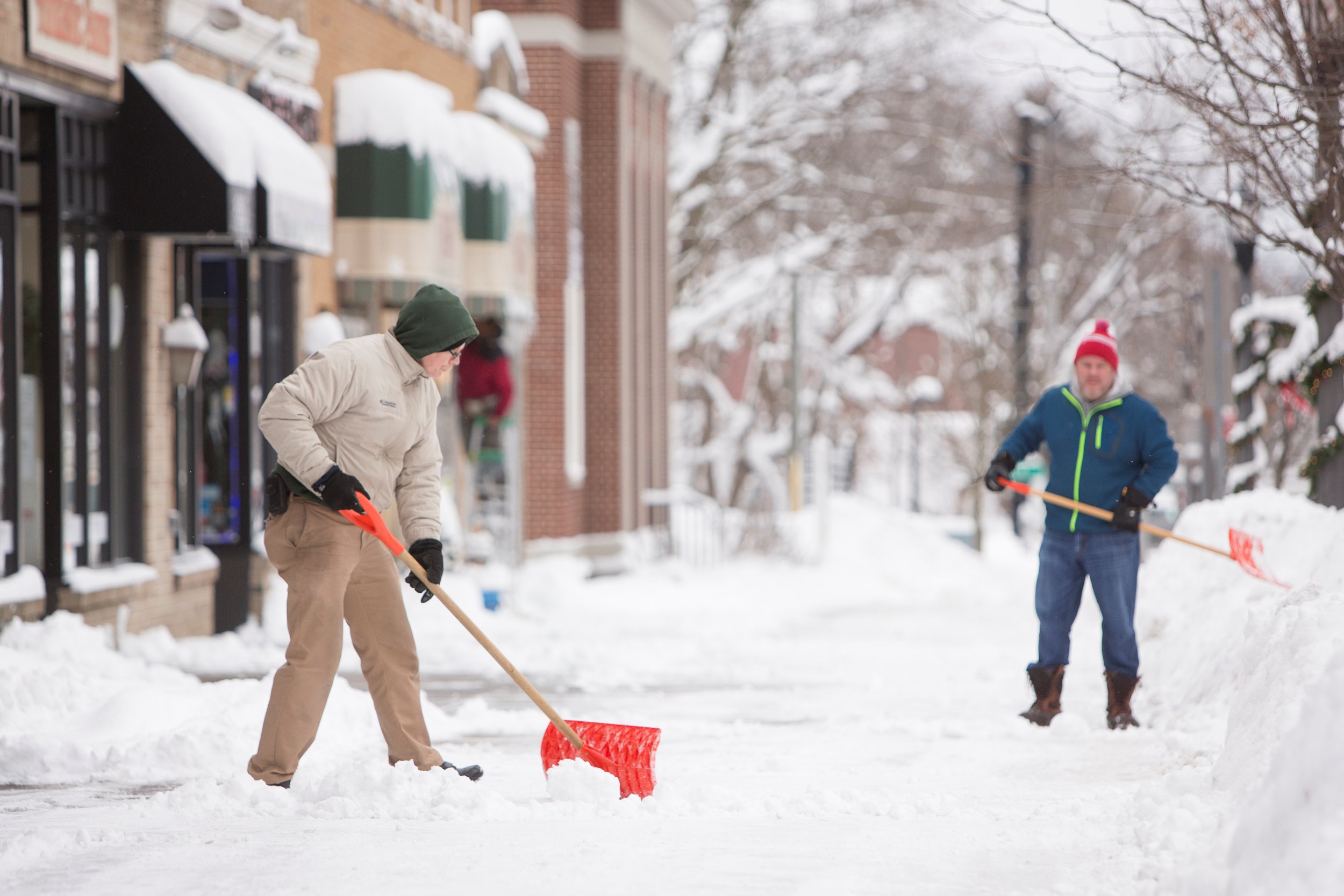 Update | Until this week, all we had were historic trends to tell us the likelihood of snow on Christmas Day. As the holiday nears, we're getting a clearer picture of the holiday's weather and it looks to be a colder than average Christmas week, but much of the country is likely to miss out on a white Christmas.
The winter solstice began Thursday—and its arrival is "almost in lockstep with the incoming cold air mass expected to drop temperatures for the holidays," according to the National Weather Service. Cold temperatures are expected to blast through much of the country and even into the South.
That cold air mass is expected to push the jet stream through the lower 48, causing colder-than-average temperatures next week, reported Mashable. The colder than normal temperatures will push through the central and eastern United States, according to the weather service. The southwest and south Florida, however, are expected to experience warmer than normal temperatures on Christmas week. Alaska could see temperatures as much as 70 percent higher than average during Christmas week. As for Hawaii, the National Weather Service forecasts sunny days with temperatures near 80 degrees on Christmas Day, as of Thursday morning.
Ahead of Christmas Day, three different storms are expected to hit various parts of the country this weekend through Christmas Day, reported AccuWeather.
This handy map will tell you the historical chances of a white Christmas. Christmas Day forecasts predict that many states may have some snow this year—but different models don't agree on where or how much, reported CNN.
In one model, southern snow appears off the table. Boston could see snow, as well as upstate New York and Michigan, but further south into Philadelphia and Washington D.C., the chances decrease. In the northwest, Washington, Idaho, Montana and Wyoming could see snow in some parts—with the heaviest in northwest Wyoming. The Pacific Northwest could see light rain, or even ice in parts of Oregon.
The Euro model, however, shows heavier snow in the Northeast, and more snow and rain further into the South. Rain is expected in Washington D.C., Virginia, North Carolina and other isolated areas in the South. Out West, chances of rain decrease and medium-to-heavy snow is forecasted from Washington through Idaho, Montana, Wyoming and Colorado, with light snow in Nebraska.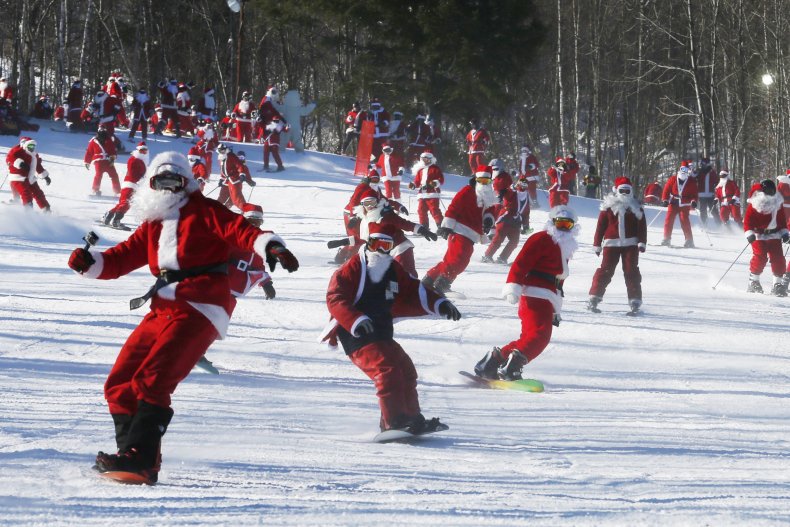 As we're in a La Niña winter currently, the climate trends throughout the entirety of winter (December to February) are expected include warmer-than-average temperatures in the South and along the Atlantic coast. The North and South are split in regards to precipitation: The South will be drier and the North, wetter. The snow in Texas and Florida earlier this month was unusual—an odd weather event that did not speak to the larger climate trends this winter.
This article has been updated to include additional information about the weather forecast.