Will Jackson's Mum Return to 'Sex Education?' Hannah Waddingham Shares Season 3 Update
Sex Education returns to Netflix on September 17, 2021, for Season 3 and one of the returning cast members has revealed some early details to Newsweek.
Images and a trailer have already revealed there are new characters arriving at Moordale Secondary School with all of the main cast returning for new episodes too. Asa Butterfield is back as Otis Milburn, Gillian Anderson plays his mum, Dr Jean Milburn, Emma Mackey returns as Maeve, while the supporting cast of Ncuty Gatwa, Aimee Lou Wood, Kedar Williams-Stirling and Connor Swindells are also confirmed for a third stint.
Just like the first two series, Season 3 will have eight episodes in total and will all be available to watch on the day of release.
Ahead of its launch, Newsweek spoke to Hannah Waddingham who plays Jackson Marchetti's pushy mom Sofia. Things were tense in the Marchetti household at the end of Season 2, so Newsweek asked Waddingham if she's set to return.
"I make a brief little appearance, but I couldn't do any more because I was shooting Ted Lasso."
Waddingham has received rave reviews for her performance as Rebecca Welton in the Apple TV+ show, even bagging herself an Emmy nomination in the process.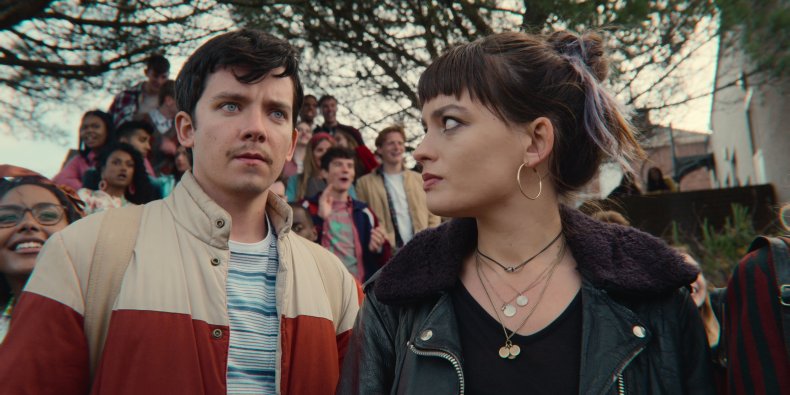 Despite having two streaming shows, she's still excited about what the creators of Sex Education have in store for Season 3.
Waddingham said: "They've got some fabulous new characters in it. They're really smart, they're really, really smart those guys and they know when they need to change things up a bit so I can't wait to watch it myself."
Although she's appearing more often in Ted Lasso, Waddingham says she's always been made to feel like part of the Sex Education family too. She said: "The lovely thing is I still have great pals from that as well. I literally left the Ted Lasso set, flew up to Wales, and everyone was like 'whey hello you. Congratulations with the show'."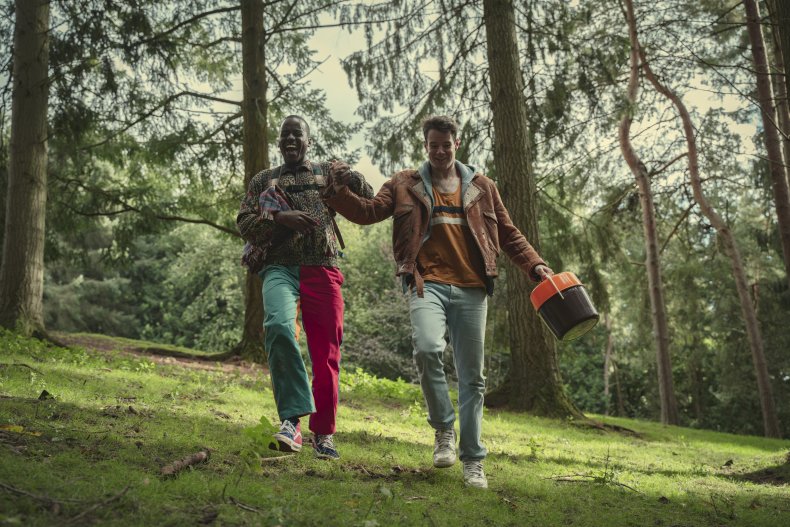 Waddingham thinks it's no coincidence that the biggest projects she's been a part of have all had one thing in common amongst the cast: "I've been very, very blessed that the big, big jobs I've had, Game of Thrones, then Sex Ed then Ted, are filled with people who can't believe their luck and that is the thing you have to keep hold of."
Despite the success of the shows she's been in, no one is getting ahead of themselves. Waddingham said: "You have to keep hold of that and that is the most important thing for me. As soon as people start getting too big for their boots or start believing their own fabulousness then they're screwed."
While Sex Education has yet to receive an Emmy nomination, the British-based show has done well at the BAFTA TV Awards, gaining multiple nominations across both of its seasons and a win for Aimee Lou Wood for her performance as Aimee Gibbs.
The likes of Jason Isaacs (Harry Potter), Jemima Kirke (Girls) and singer Dua Saleh are joining the cast for Season 3. All the episodes drop on Netflix on Friday September 17, 2021.