Will Japan's Next Prime Minister Manage the U.S. Relationship Well? | Opinion
Among the many who were unprepared for a Trump presidency in November of 2016 was the entire foreign policy apparatus of the Japanese government—which meant that in the days after the election, lacking a plan for reaching out to the president-elect, Prime Minister Shinzo Abe's personal representative found himself in New York City, unable to make contact with anybody in Trump Tower. Eventually a meeting was set and, on November 17, Abe traveled to New York for a meeting at Trump Tower that included Ivanka Trump and Jared Kushner—in the process becoming the first foreign leader to meet with the president-elect.
If Abe and Trump were boxers, for the next four years Abe perfected the art of hugging his opponent in order to prevent being slugged. Trump had spent the better part of three decades railing by name against those countries which, in his opinion, had taken advantage of the United States: China, South Korea, Japan and a host of Middle Eastern nations. Abe instinctively knew that the closer he was to Trump, the less severe the beating would be on either trade or Trump's well-known desire to lessen America's military footprint in Japan.
While a trade deal more favorable to the U.S. was negotiated, Trump didn't make any major moves to withdraw U.S. forces from Japan. But that may have been a function of Abe's bear hug of the president; as Japan transitions to a new leader, if Trump is re-elected, an Abe successor without his skills may not be able to prevent the president from either withdrawing U.S. troops or pushing Japan to pay the full cost of America's defense of its partner.
Today, all eyes are on Tokyo to see who will succeed Abe, and the race seems to be between two of his aides, Fumio Kishida and Yoshihide Suga, as well as a legislator named Shigeru Ishiba, who Abe is said to not be fond of. Defense Minister Taro Kono, fluent in English, is a dark-horse possibility. And not in the running this time, but likely to be a top candidate next time, is Minoru Kiuchi, a 55-year-old up-and-comer who also speaks English fluently.
Although Abe isn't openly taking sides, at one point in 2019 he was said to have suggested that Kishida should succeed him. But the smart money is now on Suga, who was the face of Japan's response to the COVID-19 crisis, giving him plenty of TV time over the past several months.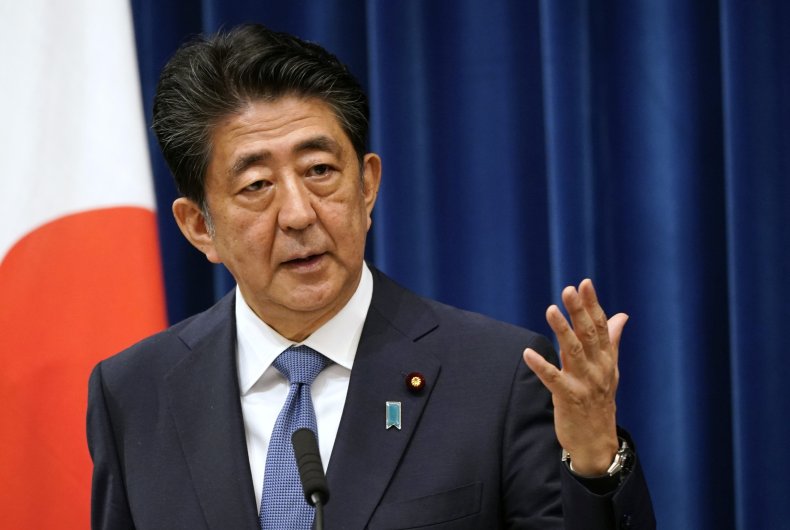 This week, leaders of the ruling Liberal Democratic Party will convene to decide when to hold an election for the Party's presidency—who will then become prime minister. That election, which will be voted upon by both members of the parliament and regular party members nationwide, will take place in mid-September.
In the event that Trump is re-elected, whichever candidate emerges from the prime minister's race will once again have his work cut out for him in ensuring that President Trump continues to see Japan as a key ally in the region—and not a freeloader benefiting from unfair trade deals and one-sided defense arrangements.
While a Biden presidency would take Tokyo and Washington's relationship back to an even keel of sorts, a re-elected Trump would prove to be a challenge to whomever assumes office in Tokyo. And without the kind of adroit maneuvering that characterized Abe's dealings with Trump from the outset, the U.S.-Japan relationship could be headed for choppy waters.
Prime Minister Abe wasn't able to achieve many of the goals he set for himself: His "Abe-nomics" didn't seem to have much of an impact on the country's moribund economy, he failed in his efforts to amend the nation's pacifist constitution and he made little progress in solving the North Korean abductees issue. But he did succeed in skillfully managing his relationship with an unpredictable American president in a manner that avoided a rupture of the U.S.-Japan alliance. Had it gone differently, in fact, there could have been disastrous results.
Mark Joseph is a senior columnist, filmmaker and author and the producer of the documentary Japan: Searching For The Dream.
The views expressed in this article are the writer's own.