Are 'Married At First Sight' Stars Will and Jasmine Still Together After Decision Day? Spoilers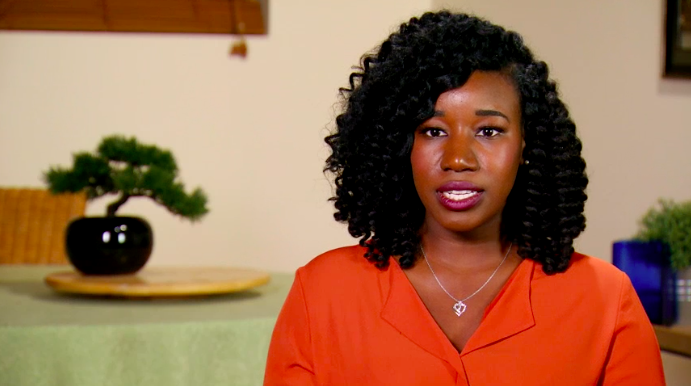 It's time for the Married at First Sight couples to make their decisions about whether they want to stay married or separate. In an exclusive clip obtained by Newsweek, Will Guess and Jasmine McGriff were seemingly unsure if they wanted to continue their relationship. Though it hasn't been confirmed if Will and Jasmine decided to stay together yet, it looked like they both might have chosen divorce based on the sneak peek.
Will is confident in his choice. "We are here at Decision Day and I did a lot of thinking last night and I think I have my answer. I just have to be confident in it. Seven weeks ago I got Married at First Sight to find my forever and right now in my marriage I'm feeling good," he said. "I think Jasmine could be the person I want to spend the rest of my life with."
For Jasmine, things are arguably murkier. Although she wanted to get married and have the fairytale happily ever after, Will hasn't met all of her expectations. "It's D Day. It's such an important decision and will affect the rest of my life. I feel as though walking into this process I didn't have decision day on my mind," she told the cameras. "I just thought my husband and I would be able to work through any adversity. Currently, that is not my reality."
Will said one of the things he liked the most about his new wife was her spirit. "What I like most about Jasmine is her high energy and her free spirit. It helps bring me out of my monotonous routine," he told Newsweek.
They both described themselves as independent people, with Will noting it was a little difficult for them to combine their lives together. "I'm used to a specific daily routine, and integrating another person along with a pet has been a bit of a challenge, to say the least. It's something, in the beginning, that I had to be conscious of, but as time went by it became second nature—they became part of my routine," he told Newsweek. "Aside from the change in routine, the merge has been smooth, since I'm an open-minded person who understands the level of commitment needed to make any relationship, especially, a marriage work!"
Jasmine also admitted she and Will had problems including one another. "Will and I are very comfortable with our independent lives. It has definitely been a challenge to merge our lives, especially with us owning homes on two very opposite sides of the city," she said. "Also our social lives are affected. I enjoy spending time with my girls during the week and weekends, Will does the same with his group of friends ...we have to alter our schedules to make sure we are making time for each other."
To find out if Will and Jasmine are still together, don't miss Married at First Sight Tuesday at 9 p.m. ET on Lifetime.