Will Jay-Z's Tidal Convince People to Pay for Streaming Music?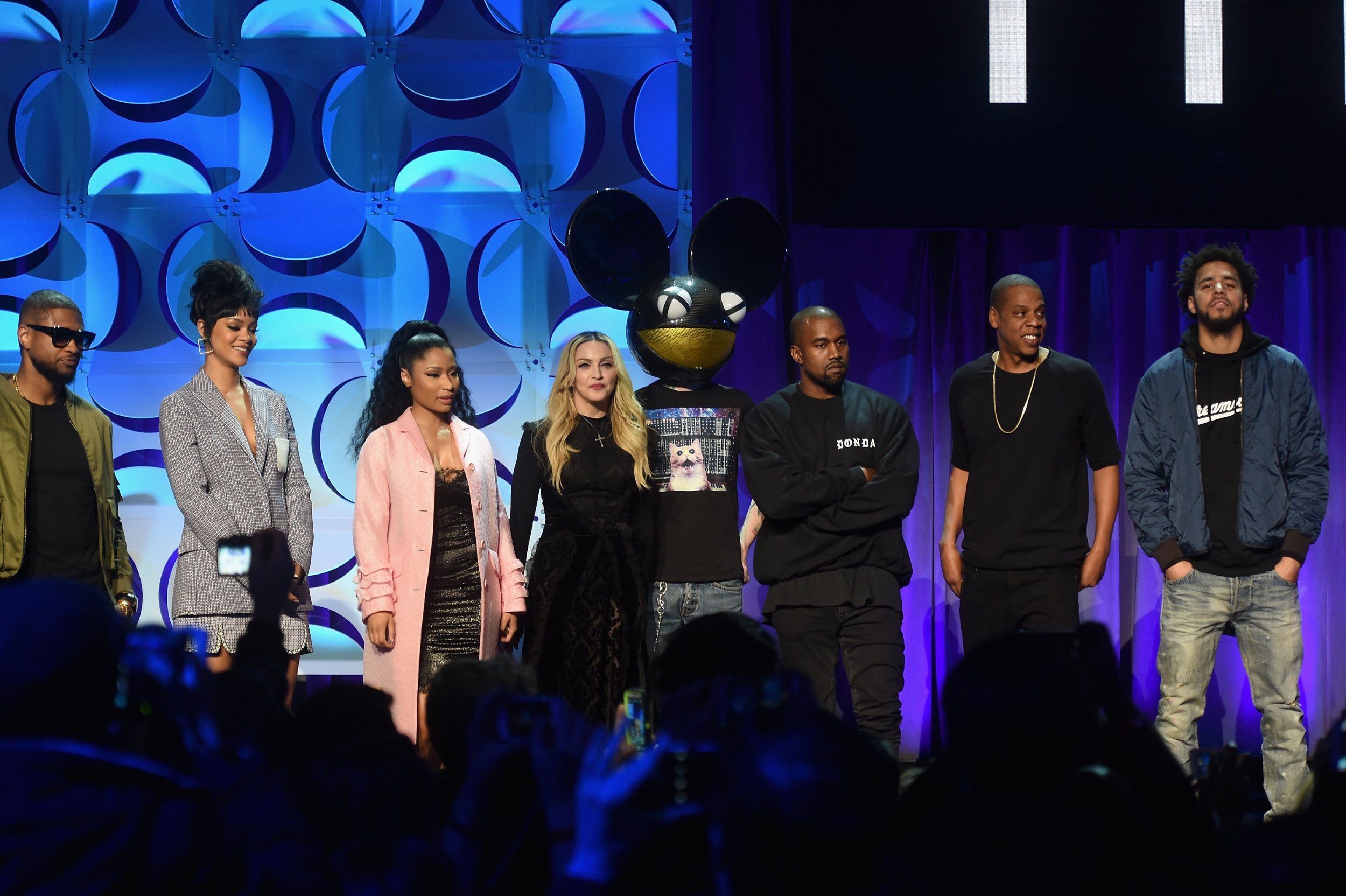 Over the past three decades, Jay-Z has undergone an improbable transformation from drug dealer to rapper to music mogul. Now, the 45-year-old, whose real name is Shawn Carter, is trying out a new identity: music industry disruptor.
On Monday, more than a dozen of the biggest names in pop took to a Manhattan stage to formally launch Tidal, a new streaming service originally purchased by the Brooklyn-born rapper for $56 million. While the venture is partially owned by chart-toppers such as Beyoncé, Kanye West and Madonna, industry observers and Internet commenters alike question whether the pay-to-play service can compete with the likes of Spotify, Google and soon Apple, which collectively have 40 million paying subscribers around the globe.
If video is any precedent—Netflix alone has 57.4 million paying subscribers—there may be a huge, untapped market for paid music as well. But price could be a problem for Jay-Z's upstart: There are no free options. Instead, the basic service costs $9.99 and the high-definition version costs $19.99.
"They are asking you to spend a minimum of $120 a year on Tidal, when the average person only spends $60," says Andrew Hampp, a senior correspondent at Billboard. "That's a lot...they have to provide more than what is already out there."
Spotify argues its "freemium" model—the basic version is free and the premium version costs money—makes the most economic sense. Customers test out the product for free and then decide to pay $9.99 for the premium version. Jonathan Price, Spotify's global head of communications and public policy, told Billboard that 80 percent of its 15 million paying subscribers started with the company's free service.
"This is a growing model and Tidal is priced competitively," says Brian Hiatt, a senior writer at Rolling Stone, pointing out that at $9.99, the basic Tidal service and Spotify's paid tier are priced identically. He adds that Tidal's $19.99 service is currently the only option for those who wish to listen to CD-quality streaming.
"Spotify's freemium model is also under heavy pressure from record labels, and it's not inconceivable that they will be forced to abandon their free offering. So anyone who likes streaming music may have to get used to the idea of paying for it."
Jay-Z certainly hopes so. He also seems to hope Tidal will offer users something extra and convince them to change the way they access music—by paying for it. "When I first heard about the level of people involved I got chills because I thought that was a really powerful statement…the idea that artists are taking an active role in shaping the way that artists are paid going forward," said Hampp. "As much as this is about stealing share from other [services], I think it is also about getting people to pay period."
Tidal's goal is to draw in customers by emphasizing high-definition audio, exclusive releases and curated playlists by industry insiders. It also seeks to be a creative space where "artists come here and start making songs that are 18 minutes long, or whatever...this platform will allow art to flourish," Jay-Z said in an interview with Billboard. "[It] definitely appeals to people who really care about the music and want to hear it the way it's intended."
Online, many have criticized Tidal's star-studded launch announcement for failing to provide details about the service, such as what type of exclusive content can be expected or how it will go about paying artists more than competitors. Hiatt and Hampp, however, both see potential.
Jay-Z and Beyoncé, two key players in the new venture, both had very successful "exclusive-window deals," Hampp said, which could help Tidal in the future. "Samsung had an exclusive on Jay-Z's album for four days, which was downloaded more than a million times, Beyoncé windowed her album with iTunes for a week, which sold over 640,000 copies…. It really comes down to artists' existing record label and publishing contracts."
Hiatt says the battle for exclusives has already begun. "There will be—and in fact, already is—a war between Apple's upcoming streaming service, Tidal and probably Spotify for major exclusives," he said. "It now looks like Tidal could get exclusives on the new albums from any of the artists on that stage, which would be a huge differentiator. The new shape of the recorded music industry may well be defined by these streaming wars, and the outcome is difficult to predict."
Hampp added that service's video offerings also set it apart from the competition: He was able to watch Daft Punk's short film "Electroma," which he was unable to find anywhere else, on Tidal.
A common knock against Tidal is that the platform is owned and created exclusively for artists who are already rich.
But Hampp says major indie labels and their respective artists are already on board. And lesser-known artists, he argues, won't be sacrificing visibility if they give Tidal a window exclusive—they'd still appear on the currently larger streaming services eventually. "There are already, literally, millions of smaller artists on Tidal, including any indie artist you could name," Hiatt added.
That bodes well for Jay-Z, who said he understands the hurdles ahead but is dedicated to changing the way the industry works. "We didn't like the direction music was going and thought maybe we could get in and strike an honest blow," Jay-Z said in an interview with Billboard on Monday. "[If]...the very least we did was make people wake up and try to improve the free vs. paid system, and promote fair trade, then it would be a win for us anyway."