Will Joe Biden Change His Stance On Reparations?
As protests over the death of George Floyd continue to rock cities across the country, activists and lawmakers are raising concerns about how to best address what they see as systemic racism in policing and the U.S. at large.
Presumptive Democratic presidential nominee Joe Biden has been widely supported by black voters, according to multiple polls and the results of the Democratic primaries held up until this point. He has aligned himself with the Black Lives Matter protests—appearing at a protest site on Sunday—and repeatedly touted his record of supporting and empowering the black American community. But he has not committed to funding financial reparations for the descendants of slaves, a key issue for many black American leaders and activists. Instead, he has pledged to formally study the issue if he is elected president.
On Monday, Biden was urged to by Delaware State Senator Darius Brown to do more than simply study the idea of reparations for black Americans.
"The people in this room, we love you," Brown, who is black, said during an event with community leaders at Bethel AME Church in Wilmington, Delaware. "But we're here not only to love you, but to push you, because if we can publicly support every other Democratic base, then we should publicly support the African-American Democratic base. And it shouldn't be a study of reparations. It should be funding reparations."
Reached for comment by Newsweek, Biden's Deputy National Press Secretary Matt Hill pointed to the information listed on the campaign's website. Hill highlighted a particular sentence, which reads: "As Biden has said in this campaign, a Biden Administration will support a study of reparations."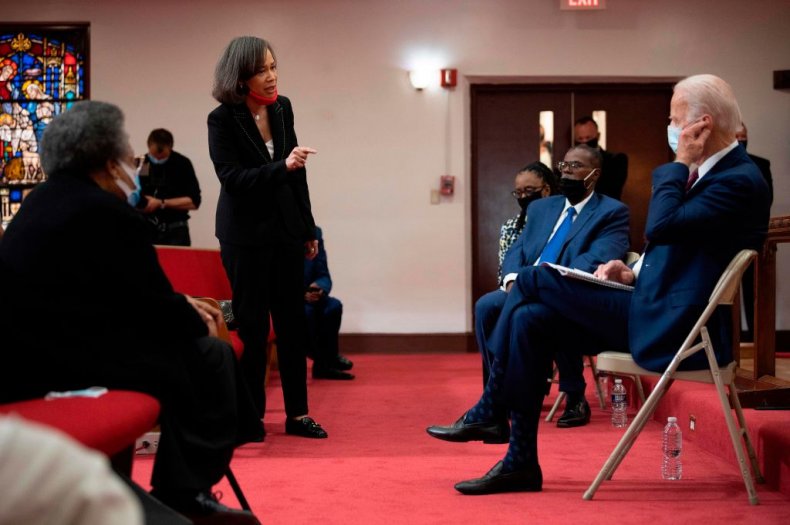 Biden, who served as vice president under former President Barack Obama, has laid out a vision to address many of the concerns of black voters, such as criminal justice reform and reducing racial inequalities.
Under the headline "Lift Every Voice," Biden's campaign website promises to "expand access to high-quality education and tackle racial inequity in our education system, make far-reaching investments in ending health disparities by race, strengthen America's commitment to justice, make the right to vote and the right to equal protection real for African Americans and address environmental justice."
"Joe Biden knows that African Americans can never have a fair shot at the American Dream so long as entrenched disparities are allowed to quietly chip away at opportunity. He is running for President to rebuild our economy in a way that finally brings everyone along—and that starts by rooting out systemic racism from our laws, our policies, our institutions, and our hearts," the campaign website says.
During the primary debates, Biden's position on reparations was consistent with most other Democratic contenders. He, along with nearly all the others, backed the idea of studying the possibility of reparations, with only Democratic candidate Marianne Williamson coming out fully supporting funding the proposal. During an August debate, Williamson described reparations as "a debt that is owed."
In an ad for her campaign, the candidate said: "Paying for reparations will not fix everything, but America will not have the future we want if we're not willing to clean up the past."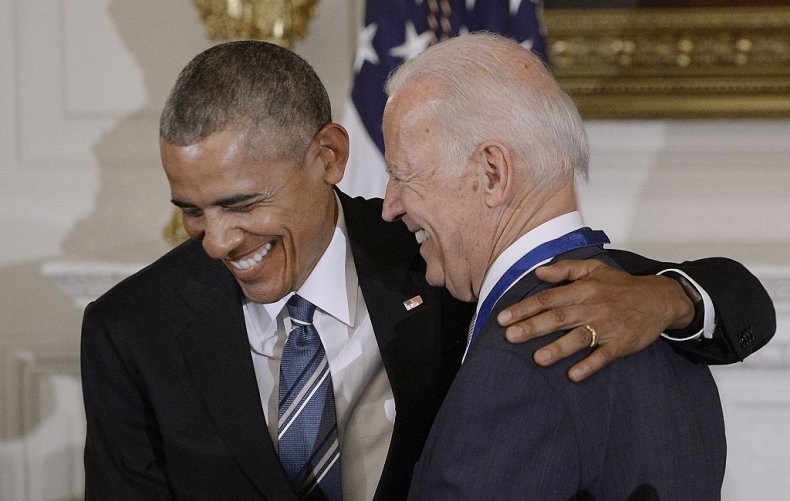 Biden did draw criticism during the September and December primary debates for deflecting when asked about the issue of reparations. During the September debate in Texas, Biden gave a gaffe-filled response in which he suggested black parents needed assistance from social workers and that the "record player" should be played at night. Later during a December debate in California, he again deflected, choosing to talk about immigration and the importance of innovation to the American economy.
But Biden's stance has clearly evolved on reparations. Back in the 1970s, as a freshman senator, he rejected the idea outright.
"I don't feel responsible for the sins of my father and grandfather. I feel responsible for what the situation is today, for the sins of my own generation, and I'll be damned if I feel responsible to pay for what happened 300 years ago," Biden told a reporter.
However, even Obama, the nation's first black president, dismissed the idea of reparations as he campaigned for the presidency in 2008.
"I fear that reparations would be an excuse for some to say 'we've paid our debt' and to avoid the much harder work of enforcing our anti-discrimination laws in employment and housing; the much harder work of making sure that our schools are not separate and unequal; the much harder work of providing job training programs and rehabilitating young men coming out of prison every year; and the much harder work of lifting 37 million Americans of all races out of poverty," Obama said while he was campaigning in 2008 in response to a questionnaire from the NAACP.
The idea of financial reparations for black Americans date back to the end of the Civil War. The northern General William Sherman promised in 1865 that every freed slave would be given 40 acres of land and a mule, in a bid to give them a more equal chance to build a life in a new American society. Initially, the promise moved forward with the approval of President Abraham Lincoln and Congress.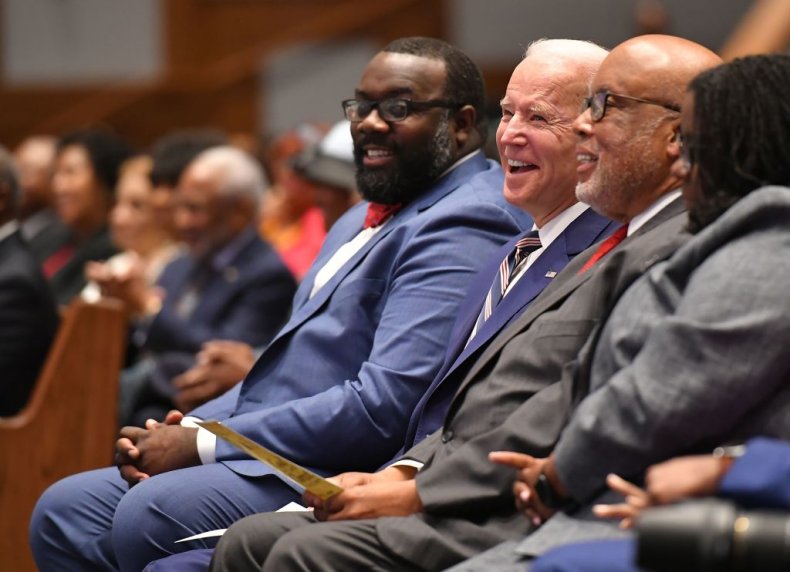 But following Lincoln's assassination that same year, President Andrew Johnson, who had served as vice president, took back the offer and returned the land to its former owners. As a result, former slaves not only faced substantial racism after being granted their freedom, but also were not provided means to build a life for themselves.
Now, more than 150 years later, significant economic inequalities persist between black and white Americans. An analysis published by the Brookings Institution in February showed that as of 2016, the average net wealth of a white American family was about 6.7 times greater than the average wealth of a black American family.
"All of this matters because wealth confers benefits that go beyond those that come with family income. Wealth is a safety net that keeps a life from being derailed by temporary setbacks and the loss of income," the analysis explained. "This safety net allows people to take career risks knowing that they have a buffer when success is not immediately achieved. Family wealth allows people (especially young adults who have recently entered the labor force) to access housing in safe neighborhoods with good schools, thereby enhancing the prospects of their own children."
"Wealth affords people opportunities to be entrepreneurs and inventors. And the income from wealth is taxed at much lower rates than income from work, which means that wealth begets more wealth," the researchers wrote.