Will Joe Park Be The Next 'Bachelor?' Matt James Is Already on the Lineup
Joe Park is heading home from The Bachelorette and fans probably won't be happy about it. Since the start of the season, Park has impressed Bachelor Nation with his kind demeanor, hilarious jokes and overall, superstar personality.
Even before Park was eliminated, there were Bachelorette viewers begging to see Park as the next Bachelor. He took over Twitter conversations with some of his one-liners, and general him-ness.
One tweet even asked for Park to be the first Asian Bachelor and received nearly 5,000 likes.
Bachelor Nation is often vocal about who they'd like to see hand out roses. Sometimes, ABC listens. Other times, it seems requests fall on deaf ears. This year, it's not possible Park will be the Bachelor because Matt James's season already filmed. Airing in January, James will be the first Black Bachelor, and also one of the few Bachelor franchise sign-ons who claims to have never been in love.
There's always a possibility Park will be recruited for Bachelor next year. For Clare Crawley's casting, the franchise looked into the past instead of bringing on a recent single. So, if Park's name remains in the public long enough, maybe he'll get a shot. If not, though, it's likely Park will be invited to Bachelor in Paradise when the Mexico-based dating show makes a return, hopefully in 2021. The series did not air in 2020 due to the pandemic.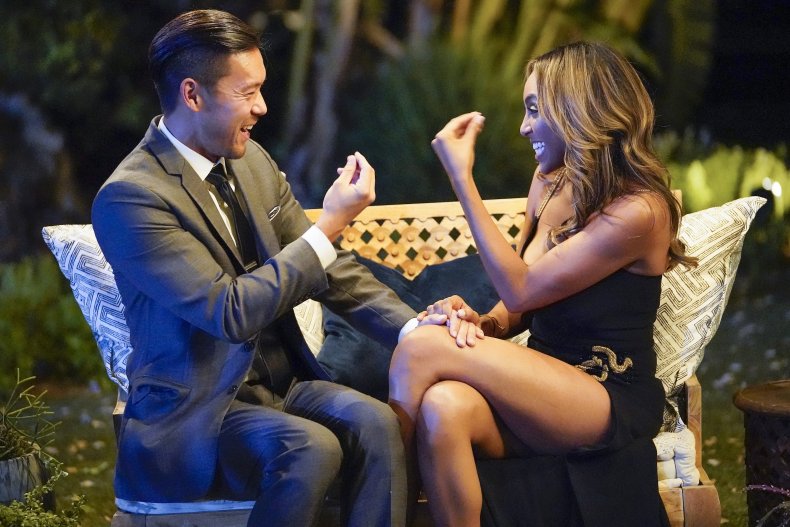 Park is a 36-year-old anesthesiologist from New York City. His bio for the show reads that "After seeing more tragedy this year than throughout his entire career, Joe is 100% ready to settle down and find someone to build a family with. Joe's ideal woman is physically fit and passionate about maintaining a healthy lifestyle. A nice smile and a pretty face will go a long way, but more importantly, he wants to find a partner who is kind, laid-back, self-aware and intelligent."
While Adams may not have seen the qualities in Park that Bachelor Nation loves, we're sure he won't be single for too long...that is, if Twitter has anything to say about it.