Will John Kelly Resign? 7 Reasons Why Donald Trump's Chief of Staff Could Be About to Quit
John Kelly, President Donald Trump's chief of staff, has been the subject of resignation rumors almost since the moment he took the gig. It's not an easy job after all. But on Friday, Kelly's exit felt especially imminent.
CNN White House reporter Kaitlan Collins reported that Kelly was expected to resign in the coming days, amid a breakdown of the relationship between the president and his chief of staff.
Here are a few quick reasons—there are likely many more—why Kelly, a retired Marine general, might be ready to leave the White House.
1. He and the president no longer talk
That's got to be a big one. It's kind of difficult to do your job when your boss just won't talk to you. But that's where they are, according to Collins's report.
"Though Trump asked Kelly over the summer to stay on as chief of staff for two more years, the two have stopped speaking in recent days," Collins wrote.
2. Trump reportedly has been floating Kelly replacements
Nick Ayers, Vice President Mike Pence's chief of staff, has regularly come up as the heir apparent to Kelly amid the ongoing resignation rumors, including the most recent report from Collins.
In an October New York magazine piece about a truly odd impromptu sit-down with Trump, Kelly and Ayers even felt compelled (in front of the president) to awkwardly embrace each other and declare their friendship aloud. "This is my friend," Kelly told writer Olivia Nuzzi, to which Ayers added, "Yes, and he's mine.... And I told her that. She knows that."
It can't be fun to have to embrace the guy who may be taking your job.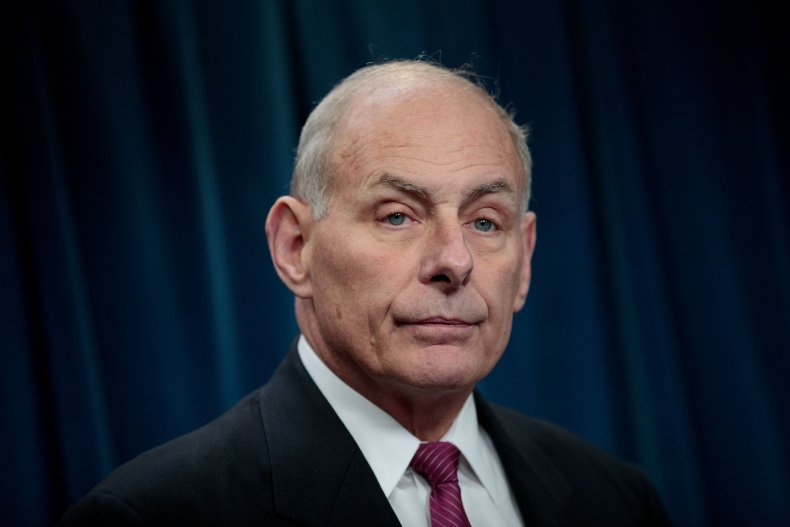 3. He has clashed with first lady Melania Trump
In November, the last time resignation rumors reached a boil, NBC News reported that Kelly had angered the first lady over "staffing issues and travel requests."
"There have been instances where the East Wing staff were not treated as equals to the male-dominated decision-makers in chief Kelly's office," a White House official told NBC at the time. "Promotions were denied, then finally granted, after months of requests."
4. There's a lot of damage control with Trump
Reports have frequently described Trump's White House as a strenuous work environment, one where a great deal of time and energy is devoted to managing the president's impulsiveness. This seems to have been no exception for Kelly. According to Bob Woodward's recent book, staff would have to steal papers off Trump's desk to prevent them from being signed.
Kelly's job often sounds like baby-sitting. He reportedly instituted "policy time" in an effort to get Trump to focus on working.
5. Kelly doesn't seem to have much respect for Trump's intelligence
It's hard to work for someone you don't respect. That might be the case for Kelly. In Woodward's book, secondhand sources claim the chief of staff insulted the president in a meeting, then wondered aloud why he even works in the White House.
"He's an idiot. It's pointless to try to convince him of anything. He's gone off the rails. We're in crazytown," Kelly is quoted as saying, according to CNN. "I don't even know why any of us are here. This is the worst job I've ever had."
6. He's had his own foul-ups
Kelly's tenure as chief of staff is certainly not without fault. At times, he has made questionable decisions, perhaps most notably in his handling of domestic abuse allegations against Rob Porter, his former top aide. Kelly's story about how he handled the allegations didn't add up, and CNN's Collins reported that he lost credibility within the White House because of it.
7. He's almost been fired (or maybe he was fired and just...didn't go?)
Sometimes it's best to just get out before they get you. That New York piece revealed that Trump had seemingly tried to oust Kelly, who seemingly ignored him.
"When the president says, I need you to leave, Kelly just ignores him," an administration official told the magazine. "I think the president just doesn't know who to call to fire him. Normally, if the president wanted to fire somebody, he would call Kelly to do it. But there's nobody else to call."