Will John Paul Jones Be On 'Bachelor In Paradise?' Spoilers Say Seven Men From Hannah's Season Expected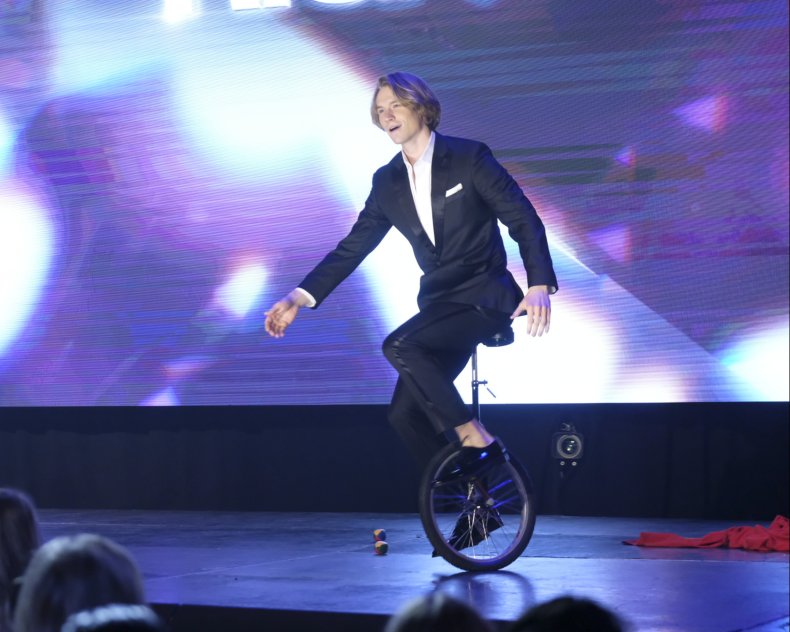 An unlikely fan favorite was sent home on The Bachelorette last night in a move that many social media users said was premature. John Paul Jones—who insisted Bachelorette Hannah Brown call him by his full name—was sent packing at Tuesday night's rose ceremony with little explanation why. It may be for the best, though, as it could mean he'll be seen in paradise this summer.
That's right. Just like every contestant on the more recent Bachelor franchise seasons, like Colton Underwood's and Brown's, John Paul Jones has a chance to appear on Bachelor In Paradise. Few contestants have actually been confirmed at this point, but John Paul Jones' name was on the list of expected contestants released by Reality Steve at the end of May. John Paul Jones was just one of seven men from Brown's season who are likely to appear, according to the reliable spoiler source.
The lists, which were published by Reality Steve on May 28, read as follows.
The Expected Men:
Blake Horstmann from Becca Kufrin's season
Dylan Barbour from Brown's season
Connor Saeli from Brown's season
Cam Ayala from Brown's season
John Paul Jones from Brown's season
Kevin Fortenberry from Brown's season
Box Joe Barsano/Old Matt Donald from Brown's season
Most of the rumored women are from Underwood's season of The Bachelor, which premiered in January. This makes sense, not only because they're from the most recent season, but because many of the women from Underwood's group were quick to become social media celebrities. He may have had one of the most-popular groups of women in the show's history.
The Expected Women:
Hannah Godwin from Underwood's season
Caelynn Miller-Keyes from Underwood's season
Tayshia Adams from Underwood's season
Nicole Lopez-Alvar from Underwood's season
Onyeka Ehie from Underwood's season
Demi Burnett from Underwood's season
Sydney Lotuaco from Underwood's season
Kristina Schulman from Nick Viall's season (and previously on Paradise)
Bibiana Julian from Arie Luyendek's season (and previously on Paradise)
It's important to note that Paradise acts like a revolving door. Contestants can be sent home each week if they're not paired up. When some are sent home, other contestants arrive. That means this list should be expected to expand as the season continues.
A small handful of the names have been confirmed. Godwin, Adams and Barbour were seen, and caught in photos posted on Reality Steve's Twitter account, in Mexico with the show's crew members at the time Bachelor In Paradise began filming.