Who Was Will Jordan? Famous Ed Sullivan Impressionist Dies at 91
Legendary impressionist Will Jordan has died at 91.
The stand-up comedian and character actor was known as the man who "invented Ed Sullivan," thanks to his uncanny ability to portray the talk show host. Many of the mannerisms associated with Sullivan, such as saying "really big shoo...," were actually originated by Jordan. According to fellow comedian Rob Greenberg, Jordan died peacefully in his own bed "surrounded by his girlfriend Rose Lindenmayer and his best bud Rabbi Mike Fine."
A funeral will be held for Jordan on September 9 at 11 a.m. at Plaze Jewish Community Chapel in New York City. "Will is now off to a 'really big shoo…'," Greenberg wrote.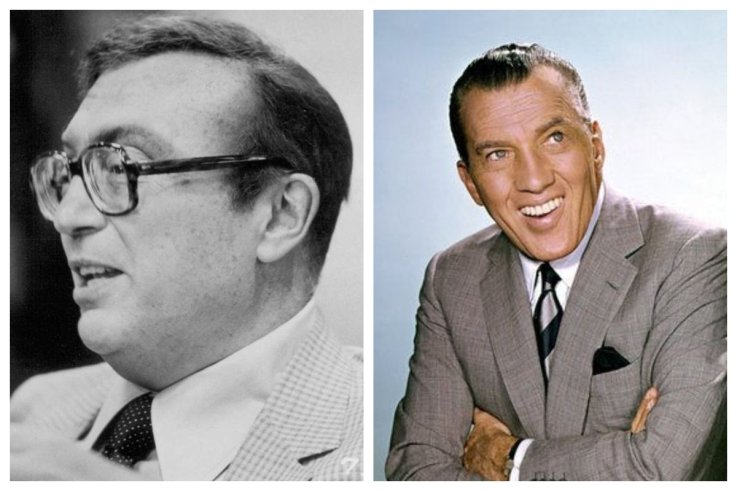 Writer Mark Evanier broke the news on his blog. "It sometimes felt like everyone—professional or otherwise—did what was supposed to be an impression of Ed Sullivan," Evanier wrote. "In most cases, it was an impression of Will Jordan doing Ed Sullivan.
"He did it everywhere — even on Broadway in the hit show, Bye Bye Birdie. When they made the movie of that musical, they didn't hire Will to play Ed. They hired Ed to play Ed, and some reviewers remarked that Will Jordan would have been more convincing in the role."
Jordan appeared in several major movies—playing Sullivan, of course. His most recent, and one of his most notable, appearances came in the 2003 movie Down with Love, which also starred Renee Zellweger and Ewan McGregor. Jordan also portrayed Sullivan in The Doors, Mr Saturday Night and I Wanna Hold Your Hand. He memorably sent Sullivan up in the music video for Billy Joel's "Tell Her About It," a riff on the Beatles' debut appearance on U.S. TV.
He was also able to impersonate Groucho Marx, Jack Benny and Bing Crosby. None of his other impressions even came close to Ed Sullivan, however.
Who Was Will Jordan? Famous Ed Sullivan Impressionist Dies at 91 | U.S.