Will Julian Assange Soon Be Free? WikiLeaks Founder Bidding to Have Arrest Warrant Lifted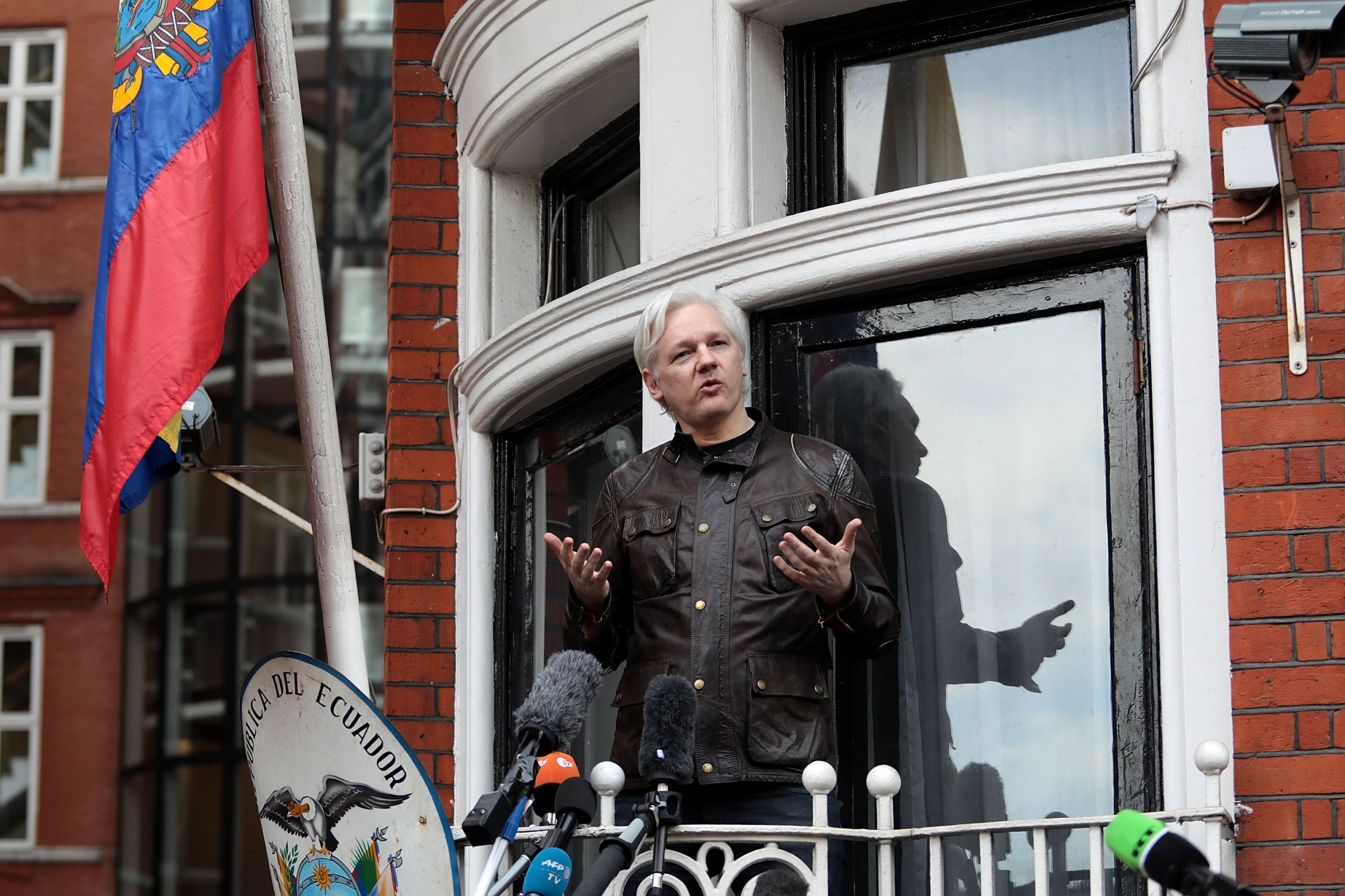 WikiLeaks founder Julian Assange could soon walk free after spending more than five years in the Ecuadorean embassy in London.
Assange is asking the United Kingdom to lift the warrant for his arrest from 2012 that still stands, according to Bloomberg. Judge Emma Arbuthnot, the London judge in charge of the case, will rule whether or not the warrant is valid.
Assange was previously wanted on sexual assault charges in Sweden. Those charges have since been dropped, but he still faces arrest in Britain for jumping bail.
Gareth Pierce, Assange's lawyer, believes the arrest warrant in the U.K. should be ruled invalid because the charges in Sweden were dropped.
"[The Swedish] proceedings have come to an end, and the kind of warrant it is, the argument is it has no status because it's attached to ongoing proceedings," Pierce said before appearing in court on Friday.
Despite recent reports that Assange's health was in "dangerous" condition, Judge Arbuthnot said medical arguments would not be considered in this case.
Assange's request comes after Ecuadorean President Lenín Moreno referred to the WikiLeaks founder as an "inherited problem" on Monday, claiming Assange had created "more than a nuisance" for his government.
Ecuador has reportedly been searching for a third party, either a country or an individual, to facilitate Assange's move from its embassy in the United Kingdom—most likely a reaction to the controversial figure involving himself in the politics of Ecuador's allies after Moreno specifically requested he refrain from doing so.
Ecuadorean Foreign Minister María Fernanda Espinosa requested that Assange be recognized as a diplomatic agent in the U.K. in January. Said request would have given Assange immunity had it not been denied.
Authorities in Britain said Assange should leave the country and "face justice."
President Moreno was displeased with the response.
"This would have been a good result. Unfortunately, things did not turn out as the foreign ministry planned, and so the problem still exists," he said.
The decision will not be made Friday. Another court date was scheduled for February 6.