Will Jussie Smollett be Fired from 'Empire'? Producers are Reportedly 'Evaluating The Situation' After Actor's Arrest
Jussie Smollett might not have a role on Empire after he was arrested for filing a false police report. Fox is "considering [their] options" when it comes to his role in drama series Empire.
"We understand the seriousness of this matter and we respect the legal process," 20th Century Fox Television and Fox Entertainment said in a statement Thursday, according to a CNN report. "We are evaluating the situation and we are considering our options."
Smollett has played the role of Jamal Lyon since the show's debut in 2015. On Tuesday, Fox previously said Smollett would not be "written out" of the series.
"Jussie Smollett continues to be a consummate professional on set and as we have previously stated, he is not being written out of the show," Fox said in a statement to The Hollywood Reporter.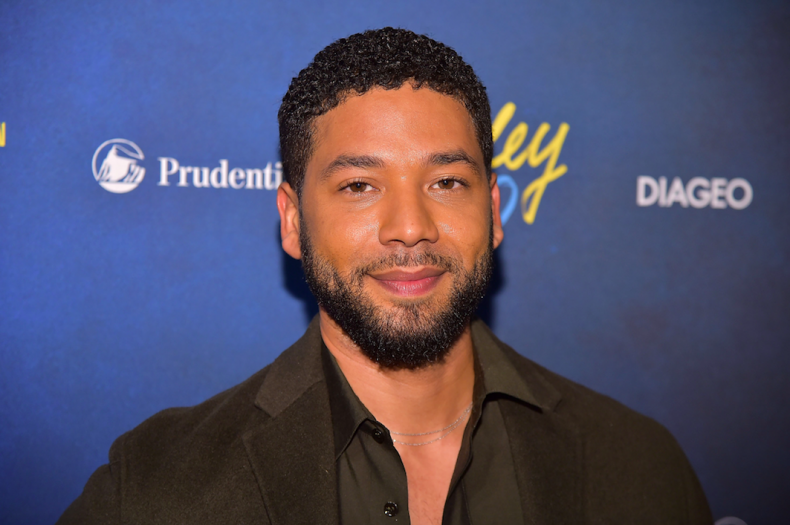 The 36-year-old initially reported the attack early January 29 while walking back to his Chicago apartment in the early morning. Two masked men allegedly yelled racial and homophobic slurs at Smollett, assaulted him repeatedly, poured an unknown substance on him and slipped a noose around his neck. The two men then fled the scene.
While many blindly supported Smollett and his claim, others doubted the actor's story. Smollett spoke to Good Morning America's Robin Roberts February 14 and addressed the naysayers.
"I could only go off their words. I mean, who says 'faggot Empire n*****,' 'This is MAGA country, n*****,' ties a noose around your neck, and pours bleach on you? And this is just a friendly fight?" he said. "It's unbelievable to me that any of this has come to this. That every single thing that I have done, every single thing that I have cooperated with, somehow has gotten twisted into being some bull that it's not."
Images of two "persons of interests" were unveiled January 30. The suspects were identified as two Nigerian brothers, Olabinjo and Abimbola Osundairo.
"We are not racist. We are not homophobic and we are not anti-Trump," the Osundairo brothers said in a joint statement to CBS affiliate WBBM. "We were born and raised in Chicago and are American citizens."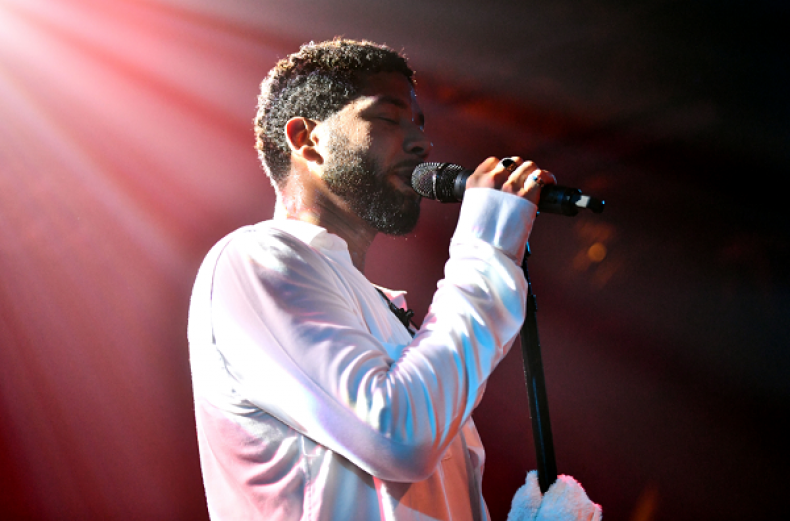 The Osundairo brothers performed as extras on the Fox series, and Smollett allegedly paid them $3,500 to stage the attack. Smollett's attorneys, Todd S. Pugh and Victor P. Henderson, denied this accusation on Saturday.
"As a victim of a hate crime who has cooperated with the police investigation, Jussie Smollett is angered and devastated by recent reports that the perpetrators are individuals he is familiar with," the statement read. "He has now been further victimized by claims attributed to these alleged perpetrators that Jussie played a role in his own attack. Nothing is further from the truth and anyone claiming otherwise is lying."
Smollett currently faces a felony criminal charges of disorderly conduct and filing a false police report in connection with his alleged attack. He maintains his innocence.