Will Kawhi Leonard Play for Spurs Again? Gregg Popovich Says Star Forward Is Done for the Year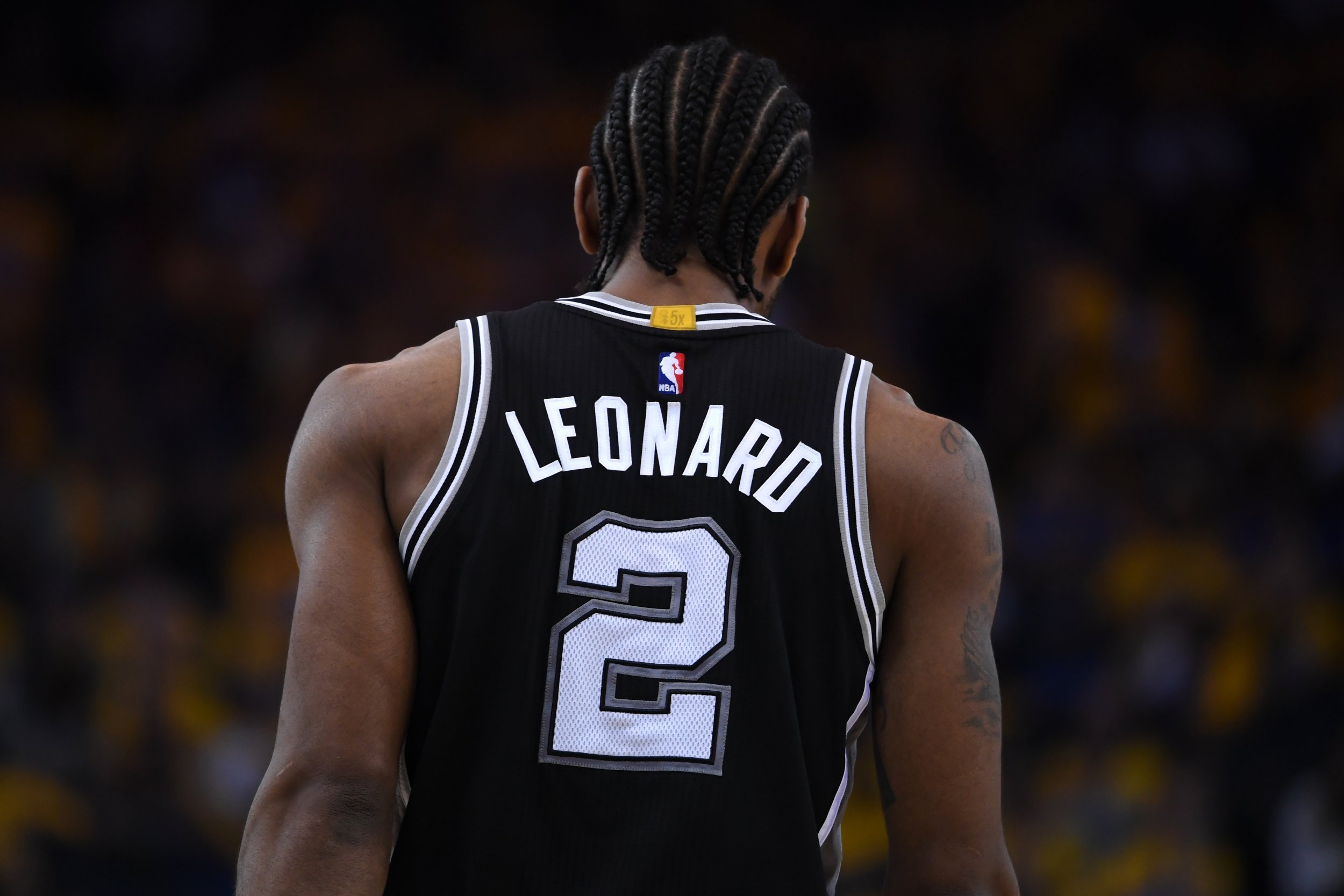 The timing of Kawhi Leonard's return to action remains shrouded in doubt, with the San Antonio Spurs star reportedly opting against a return to the active roster.
The All-NBA forward missed the first 27 games of the season before making his season debut on December 12. However, after playing nine of the following 17 matches, on January 13 the Spurs opted to leave him out of the team indefinitely.
During his recovery from right quadriceps tendinopathy, the 26-year-old reportedly told his franchise he was not comfortable with playing during rehabilitation and that he should be sidelined.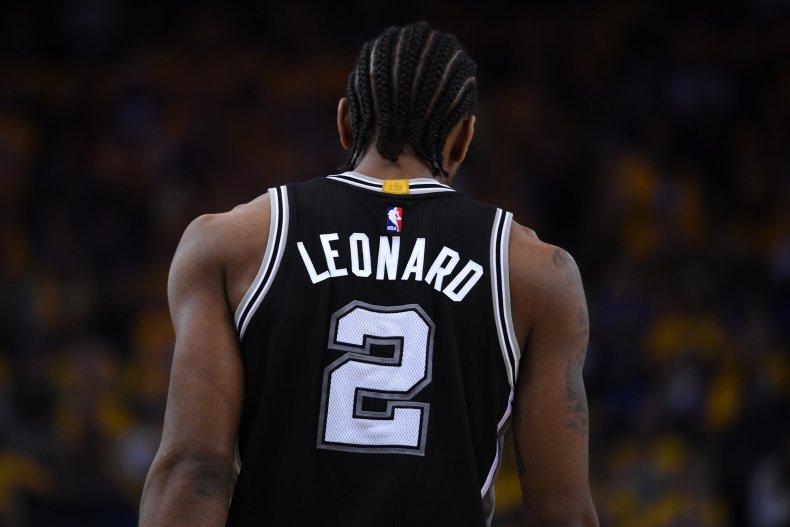 Newsweek subscription offers >
According to ESPN.com's Adrian Wojnarowski, Leonard had been given the green light by the Spurs' medical team prior to his season debut against the Dallas Mavericks in December but had chosen not to return to the active roster.
The report added that Leonard bore "the burden of determining when he's prepared to play again."
Seeking a second opinion on his injury, the Los Angeles–born forward went to New York last week, where he used the gymnasium inside the National Basketball Players Association headquarters. ESPN said Leonard was accompanied to New York by Spurs staff.
Coach Gregg Popovich said the 26-year-old was unlikely to return to action this season.
Newsweek subscription offers >
"Well, we only have X number of games left in the season, and he's still not ready to go," Popovich said.
"If by some chance he is, it's gonna be pretty late into the season, and it's going to be a pretty tough decision—how late to bring somebody back. So that's why I'm just trying to be honest and logical. I'll be surprised if he gets back this year."
However, Popovich stressed that Leonard had not suffered an aggravation of the injury that caused him to miss the entire preseason, and insisted the franchise would not rush the player back.
"We've got to move on," he said. "The team has to realize that this is who we are, this is who we have, this is [who is] gonna play. Wishing and hoping doesn't do anybody any good. We've got to do what we can to be the best team possible as the season winds down. There's only 23 games left, something like that."
Since being picked at number 15 in the 2011 draft, Leonard developed into a key player for the five-time NBA champions, who currently sit third in the Western Conference with a 35-24 record.
However, San Antonio could soon start looking over its shoulder, as it is only two games ahead of fifth-placed Oklahoma City Thunder, and three games ahead of sixth-seeded New Orleans Pelicans, with a tough schedule ahead.
Eighteen of Spurs' remaining 23 games are against teams with a record above .500, including a match against the Cleveland Cavaliers and two apiece against conference rivals Houston Rockets and Golden State Warriors.
Since Tim Duncan made his debut in the league in 1997, the Spurs have finished outside the top four in the Western Conference on just two occasions: in 1997-98 and 2009-10, when they finished fifth and seventh, respectively.
They were sixth seed five years later, despite having a better record than the fourth-seeded Portland Trail Blazers due to division rules that have since been changed.
Will Kawhi Leonard Play for Spurs Again? Gregg Popovich Says Star Forward Is Done for the Year | Sports