Will Kristian and Demi Last After 'Bachelor In Paradise' Flirting Drama?
Editor's Note: This article contains spoilers for Bachelor in Paradise.

Bachelor In Paradise presented new drama for Demi Burnett Monday night as the season end nears. Burnett started facing her first challenge with girlfriend Kristian Haggerty, who Burnett claimed was flirting with other girls on the show.
Haggerty arrived in Paradise as a wildcard, as she's never been on a Bachelor series before. She'd dated Burnett before filming. The pair are the first same-sex couple on the series, and have been met with both praise and criticism.
Though the pair fell together smoothly, despite Burnett's breakup with Derek Peth, their relationship didn't stay drama-free for long. Burnett explained the new problem in a clip obtained by Entertainment Tonight on Monday.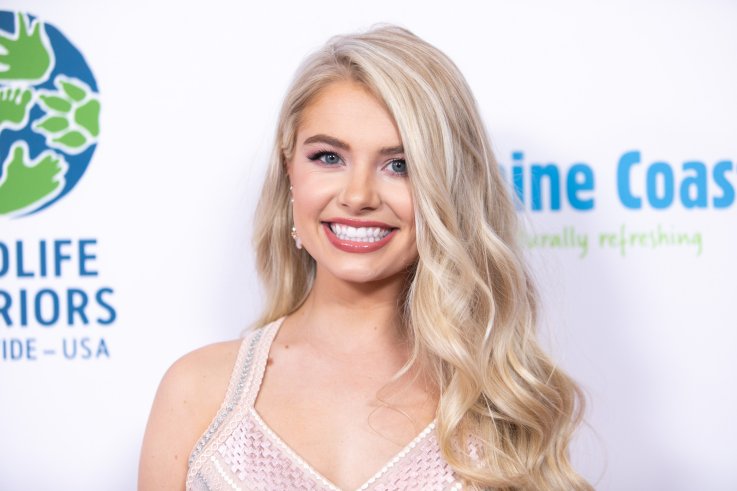 "Kristian is just flirty with girls, and it sucks. I hate seeing it," Burnett explained. "I feel like she's more interested in them than me. It's just getting to me. Like, I can't... I can't watch it. I don't want to see that."
Burnett also said she's still not fully comfortable with her sexuality, especially on screen. "I don't know if maybe she's lacking physical touch from me, and so she's going to get it from somewhere else, but I don't think that that's fair," she said. "It has everything to do with me not being comfortable with being gay around people."
Despite trouble in Paradise, will Burnett and Haggerty make it in the real world? The pair committed to each other when Haggerty entered Paradise, and are expected to be engaged at the end of the series.
Spoilers claim the couple is one of three to leave Mexico engaged, according to Reality Steve. The spoiler site said Burnett pops the question to Haggerty on the beach spinoff. Things are still going smoothly after the fact, it seems, as Haggerty returns the gesture on the pre-taped reunion show, which will air September 17. Reality Steve explained the moment in a blog post written after the site attended the filming.
Burnett and Haggerty are far from the only couple still dating after the season. Two other couples are expected to be engaged: Hannah Godwin and Dylan Barbour and Katie Morton and Chris Bukowski. Morton and Bukowski dive into relationship issues on the reunion special, according to Reality Steve, while Godwin and Barbour don't say anything negative about their love.
A few other couples are dating now including Caelynn Miller-Keyes and Dean Unglert, Tayshia Adams and John Paul Jones and Whitney Fransway and Conner Saeli.
Will Kristian and Demi Last After 'Bachelor In Paradise' Flirting Drama? | Culture