Will 'Leaving Neverland' Have A Sequel? If More Michael Jackson Accusers Come Forward, There Could Be
Michael Jackson accuser documentary Leaving Neverland has yet to have a public premiere, but there are already talks of a sequel. The four-hour documentary will premiere March 2 and 3 on HBO but may have a future in other stories, that is, if other accusers come forward.
The two-part documentary focuses on the stories of Wade Robson and James Safechuck who allege they were sexually abused by the king of pop in their childhoods. According to the film's director, Dan Reed, the film has nothing to do with Jackson and everything to do with the boys and their families. "This is not a movie about Michael Jackson," said Reed in an interview with Variety published Tuesday. "This is not a movie about Michael Jackson abusing little boys. It's a movie about two families and how two families came to terms with what their sons revealed to them many years after Jackson died."
The Jackson Estate has publicly slammed the film. Reed, though, doesn't want it to start an uprising against the late singer. "The film's not about Michael Jackson, and my intention is certainly not to topple Jackson from his iconic status or to undermine his legacy," Reed clarified. "I just think it needs to be re-contextualized. We need to somehow be able to accommodate the fact that he's a pedophile with the man's talent as an entertainer."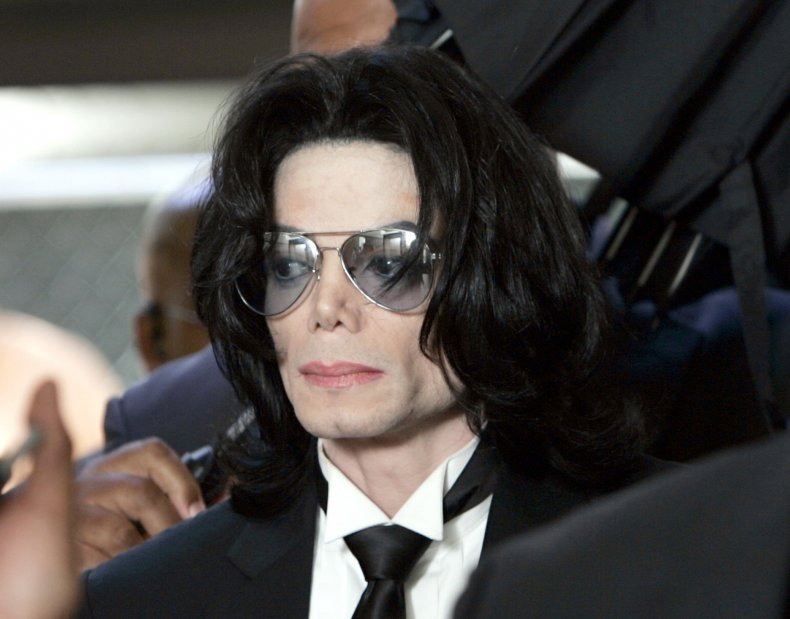 With that angle in mind, Reed sees the potential for the story's development if two key subjects step forward: Jordan Chandler and Gavin Arvizo. "If Jordan Chandler were to come forth, and if I could sit down with him speak to him the way I did to Wade [Robson] and James [Safechuck], that would I think, be the core of a very interesting film about that story, and the same goes for Gavin," he explained.
Chandler and family accused Jackson of sexual abuse in 1993. Arvizo also accused the pop star of abuse and brought him to trial from 2004 to 2005. Reed took a look into a possible future film including the stories of the two, once vocal accusers.
"I would, of course, use the interviews I've already shot with investigators from those investigations—the D.A.s and all the people that were part of that wider drama," Reed explained. "That would have been a very different type of film. It wouldn't be this sort of claustrophobic—you wouldn't be locked in a room with the Safechucks and the Robsons. I'd tell the story from Jordan and Gavin's point of view, partly, but also through the eyes of all the other participants."
Jackson maintained his innocense on all sexual abuse accusations while he was alive. He issued his first statement on the accusation by Chandler via video in December 1993 from his Neverland Ranch. "These statements about me are totally false. I will say I am particularly upset by the handling of the mass—matter by the incredible, terrible mass media," Jackson says in the video. "At every opportunity, the media has dissected and manipulated these allegations to reach their own conclusions. I ask all of you to wait and hear the truth before you label or condemn me. Don't treat me like a criminal, because I am innocent." In his 2004 to 2005 trial, Jackson was aquitted.