College QB Mixing Mayonnaise in Coffee Disgusts Internet
A college quarterback went viral this week after discussing how he enjoys a unique condiment in his coffee: mayonnaise.
In a video posted on Twitter by CBS Sports, Kentucky Wildcats quarterback Will Levis demonstrates his coffee routine. In the video, which has received 3.2 million views, Levis introduces himself and says he has "been known to put mayonnaise in my coffee sometimes." He then pours a cup of coffee and mixes in a large portion of mayonnaise.
"Have you ever had Mayonnaise with your morning coffee? @UKFootball QB @will_levis is known to dabble w/ said combo," CBS Sports wrote on Twitter.
The video provoked strong reactions on the internet.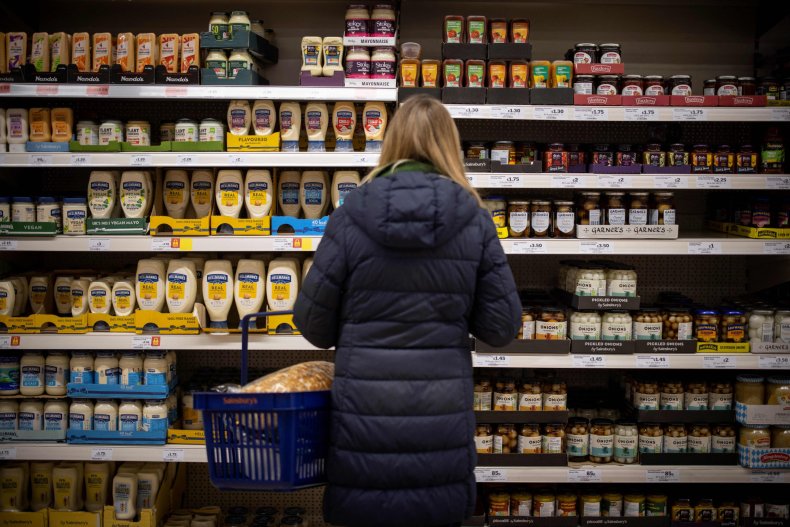 "I'll die in jail before doing this," Twitter user @therealjoshf wrote, retweeting the video.
"Damn I thought it was gonna be a little squirt, that's bad enough, but he put more mayo than coffee in the cup," user @AndrewFGrizz wrote.
"This is literally a hot mess. Is there a logical explanation for this combination?" user @DotmatrixDotcom tweeted.
Some said they thought the combination looked appealing.
"Not only is mayonnaise my fave condiment, but it can also be used as a substitute for butter. Butter in coffee is a thing, so I'm down with this!" Twitter user @mars_helt wrote.
In an interview with Kentucky Sports Radio in 2021, Levis said that he started putting mayonnaise in his coffee after his girlfriend said he should do so as a joke.
Newsweek has reached out to Levis for comment.
In June, a woman received online support after sharing that she's involved in an ongoing fight with her boyfriend over a packet of mayonnaise. The woman said that her boyfriend was "upset" that she wouldn't give him one of the packets of mayonnaise she got at a restaurant.
"I told him I didn't understand that he seriously wanted the pack since he grabbed it a few times without expressing himself. He said that I knew he likes mayonnaise more than I do, and because he saw the cashier giving me an extra pack, he thought I'd give him that one," the woman wrote at the time.
"I expressed to him a couple of times that I'd gladly share the pack if he'd asked properly in the first place, but since he was so rude and acting like he was entitled to that pack without even bothering to ask me, I refused to give him," she continued.
Last week, a Starbucks barista on TikTok showed five different facts about popular menu items, describing them as "things you might not have known." And last month, a Dunkin' Donuts employee revealed the "disgusting" state of the store where she once worked in a viral video.