Will Luke P. Appear On 'Bachelor In Paradise'? Cast Features A Few of Hannah's Castoffs Looking For Love
Luke P. has been a polarizing character on The Bachelorette this season, and because of that, there may be a reason to think the franchise will see him again. If Luke P. follows suit of other show villains, he may have another appearance up his sleeve.
In the past, Bachelor villains have often gone on to find love on Bachelor In Paradise after their first stint on a series, be in The Bachelor or The Bachelorette. Recently, this was seen with Krystal Nielson and Jordan Kimball.
There has been no confirmation on if Luke P. will appear on Paradise, but the original cast is available for those who want to know which reality stars will return for the summer series. ABC announced the Summer 2019 season cast list on July 17, and it includes a handful of cast members from Hannah Brown's season. Luke P's name, however, is not on the list.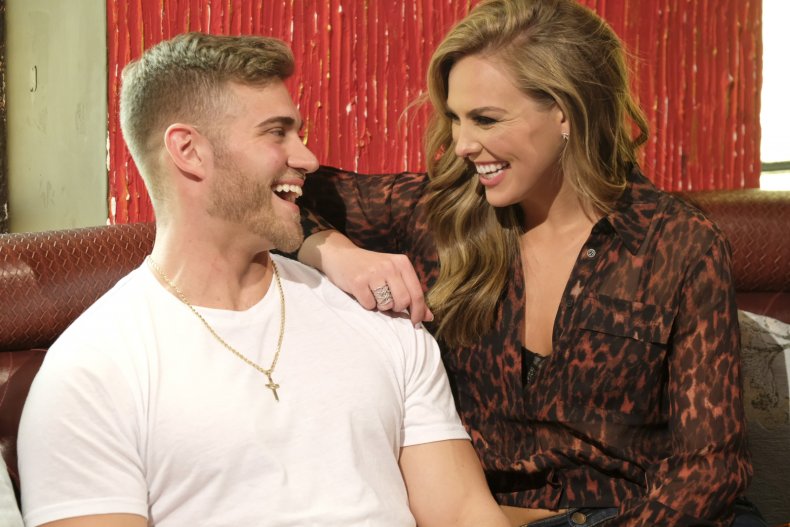 So should viewers who want a little added drama hold onto hope that Luke P. will appear? Bachelor In Paradise is, in a sense, a revolving door. Cast members come and go as the weeks progress, falling in and out of relationships. Luke P. could be a late arrival, or, he could somehow land himself a position of controversy on the show. Bachelorette viewers know he returned with a ring to Brown's rose ceremony after being sent home (and sent home in a rather argumentative matter), so there's no telling if he'd be another dramatic staple for any reason.
Some signs point to Luke P. stepping away from the Bachelor world, though. The show villain reportedly received death threats after his appearance on the show. The Twitter world has certainly not been kind of Luke P. since early in his Bachelorette season, and that may be a reason for him to stay away from the future Bachelor productions.
Luke P's brother, Mike Parker, opened up about Luke P's perception in an interview with Fox Nation Thursday. "[Viewers are] telling him he needs psychological help, he has psychological issues," Parker explained. "They are doing their best to label him with psychological problems based on a fictitious character created in a reality TV show."
He also dove into the death threats. "My wife, she's gotten all kinds of threats and comments," Parker said. "But my brother, more specifically, he's gotten death threats. He's been told that is life is worthless and that he should just kill himself."
The Bachelor In Paradise cast list includes: Blake Horstmann, Hannah Godwin, Tayshia Adams, Chris Bukowski, Caelynn Miller-Keyes, Katie Morton, Derek Peth, Sydney Lotuaco, Wills Reid, Demi Burnett, Clay Harbor, Cam Ayala (another Bachelorette villain from Brown's season), John Paul Jones, Bibiana Julian, Kevin Fortenberry, Annalise Puccini, Jane Averbukh, Onyeka Ehie and Nicole Lopez-Alvar.