Marijuana is legal for recreational use throughout the state of California, but it won't be allowed inside Coachella in 2019. This isn't the first year the drug was rejected from the fest, even though it's been legalized in the state since 2016.
Coachella's website lists a strict no-drug policy which clarifies Cannabis is not allowed on the music festival's property. The line is not limited to just Cannabis but Cannabis products as well. It lies in a strict drug code which prohibits pill boxes from entering the fest. Even prescription drugs must be presented at entry in a pill bottle with a label that matches the festival attendee's ID.
Cigarettes, E-Cigs and Vape Pens are the only smoking devices allowed in the festival. No liquid vape refills are allowed.
The reason for Coachella's strict policy, despite California's own guidelines, lies in the preferences of Indio, the town which hosts the fest yearly, according to The Wrap. Though the rest of California has chosen to legalize the drug, Indio has kept a no-pot policy.
Some also assume the decision comes from the festival founder, right-wing billionaire Philip Anschutz, who has vocally opposed the legalization of recreational marijuana. Anschutz is the founder of Anschutz Entertainment Group, which runs the festival each year, as well as an investor who deals in everything from railroad and energy to movies and newspapers, according to Forbes.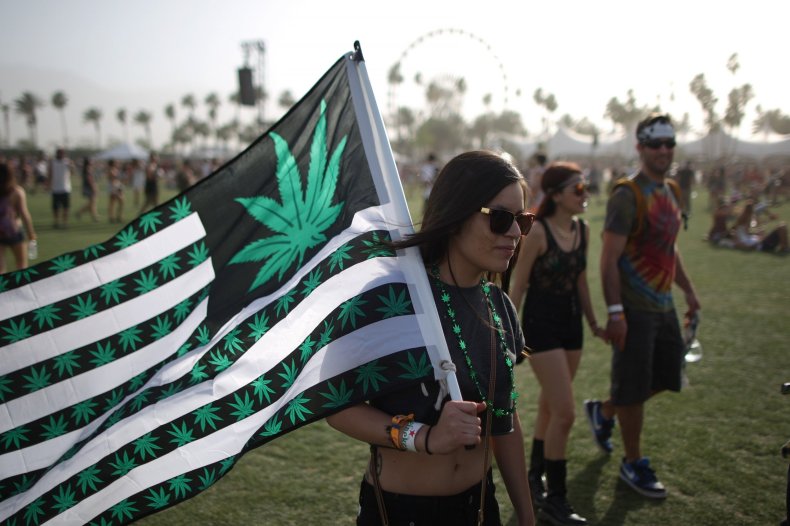 Anschutz is said to have contributed over $200,000 to anti-marijuana groups in Colorado. There are alleged records of donations by Anschutz to both Smart Colorado and Smart Approaches To Marijuana. The donations were discovered on Anschutz's tax returns by Freedom Leaf, a pro-marijuana publication.
The founder has long been bashed for his alleged donations to Anit-LGBTQ groups, and some have even boycotted the festival, which caters to a wide demographic. Anschutz is said to have donated to a variety of organizations, which oppose LGBTQ rights, such as Alliance Defending Freedom, Family Research Council, and the National Christian Foundation, according to Rolling Stone. He denied any hatred for the LGBTQ community in a statement to the magazine in 2017.
"Recent claims published in the media that I am anti-LGBTQ are nothing more than fake news – it is all garbage," he wrote. "I unequivocally support the rights of all people without regard to sexual orientation. We are fortunate to employ a wealth of diverse individuals throughout our family of companies, all of whom are important to us – the only criteria on which they are judged is the quality of their job performance; we do not tolerate discrimination in any form."
Anschutz did not deny donating to the said organizations, but clarified that the donations to those groups has ended.