Canada's Parliament approved legislation on Tuesday that will make it the second country in the world, and the first G7 nation, to legalize recreational marijuana.
While bill C-45 will take two to three months to implement, Canadian lawmakers have expressed their enthusiasm for the legislation.
"I'm feeling just great," Senator Tony Dean, who sponsored the bill in the Senate, told CBC News. "We've just witnessed a historic vote for Canada."
Prime Minister Justin Trudeau, who campaigned on legalization back in 2015, said that Canada's current system has negatively impacted children and allowed criminals to profit. "Today, we change that," he posted to Twitter, after the historic government decision.
Canada joins Uruguay, which was the first country in the world to legalize recreational marijuana back in 2013, as one of only two countries around the world to legalize the drug at the federal level. Recreational marijuana is legal in nine U.S. states as well as the District of Columbia. It has also been legalized for medical use in 29 states, but remains completely illegal under U.S. federal law.
In the lead up to and following Ottawa's decision, U.S. campaigners have been calling on Washington to follow its northern neighbor's example.
"Those wanting to see what a rational federal marijuana policy looks like need look no further than to our north," Paul Armentano, the deputy director of the National Organization for the Reform of Marijuana Laws (NORML), told Newsweek in a statement. "America's leaders would be wise to learn from our neighbors, who are replacing their archaic and failed marijuana prohibition laws with a regulatory scheme that is largely evidence-based and that reflects cannabis's rapidly changing cultural status."
John Conroy, the president of NORML's Canada branch, also told Newsweek that Canada's decision "will undoubtedly have some bearing on how things will ultimately play out federally in the U.S."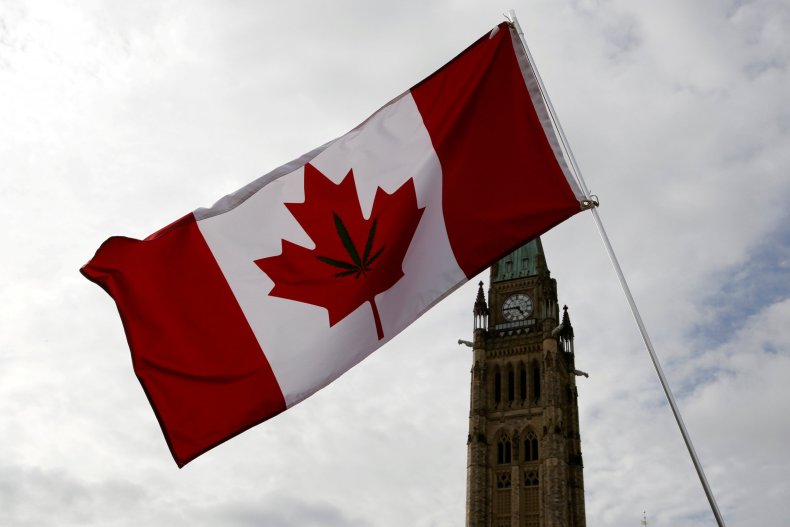 A January poll by Pew Research revealed that 61 percent of Americans believe the use of marijuana should be legalized. The survey also noted a slight increase in approval from a year previously, when just 57 percent supported legalization.
Despite a growing number of states legalizing marijuana and popular support for legalization, U.S. Attorney General Jeff Sessions has signaled he will take a tough stance on enforcing existing federal laws against cannabis. At the same time, Democratic and Republican lawmakers across the country have come out in support of decriminalization and even full legalization.
On Saturday, the Republican Party of Texas voted to officially support the decriminalization of marijuana and the use of medical marijuana.
Bipartisan legislation has recently been circulated through the Senate by Cory Gardner, a Republican from Colorado, and Elizabeth Warren, a Democrat from Massachusetts, aiming to protect marijuana users who follow state regulations from prosecution. The bill also states that buying or selling pot would no longer be considered drug trafficking.
Commenting on the bill, President Donald Trump said he "probably will end up supporting" the legislation if it moves forward.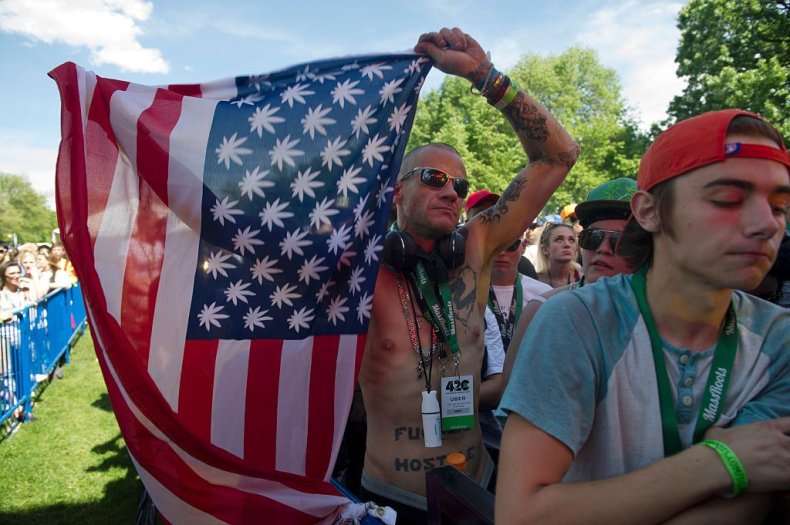 Independent Senator Bernie Sanders of Vermont, who is considered to be a potential candidate for the Democratic party in the 2020 presidential race, has called for federal decriminalization and legalization of marijuana. Other potential candidates for the next election have also rushed to voice support for legalization in recent months.
At the same time, Republican Senate Majority Leader Mitch McConnell has voiced complete opposition to marijuana, despite pushing for legal industrial hemp. "It is a different plant. It has an illicit cousin which I choose not to embrace," he said last month.
However, Trudeau has also suggested that unspecified Canadian "allies" have shown "a lot of interest" in Canada's move to legalize the drug. "They recognize that Canada is being daring...and recognize that the current regime [of prohibition] does not work," the Canadian leader said in May.