Will Melania Hug the Queen Like Michelle Obama Did? Buckingham Palace Confirms Trump Tea
First Lady Melania Trump is set to meet Britain's Queen this week as she and her husband, President Donald Trump, visit the U.K.
During the visit, President Trump is to meet with British Prime Minister Theresa May, holding a joint press conference at Chequers on Friday, while the first lady will accompany her husband to dinner at Blenheim palace on Thursday and then for an audience with the Queen on Friday.
Buckingham Palace confirmed on Wednesday that the visit would see the president and first lady being welcomed by the Queen in the dais of the quadrangle of Windsor Castle. This will be followed by a Guard of Honour giving the Royal Salute, with the U.S. national anthem being played, and Trump and the Queen inspecting the Guard of Honour.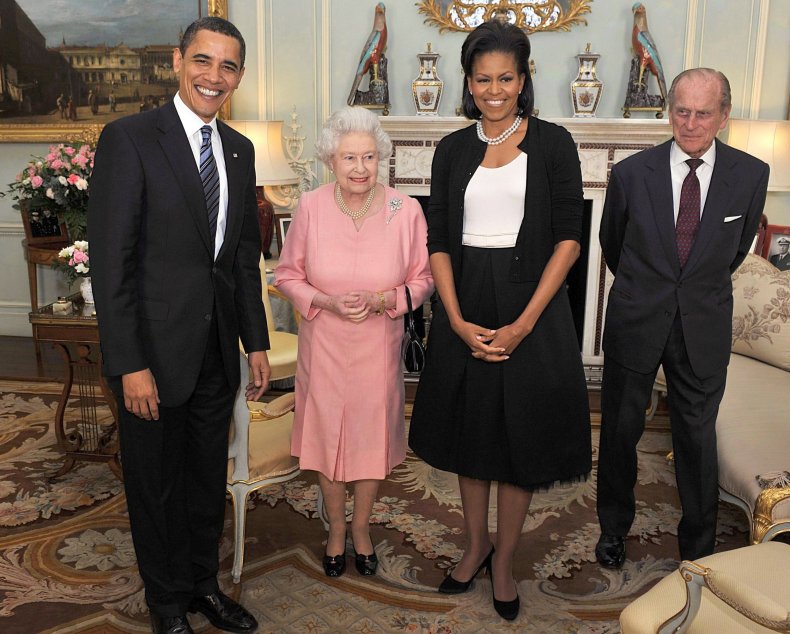 Trump and Melania will then join the Queen inside the castle for tea, although the palace did not comment on whether they would be joined by the Queen's husband Prince Philip, who has been absent from a number of events recently.
The Queen has met 11 of the past 12 serving U.S. presidents, with the exception of Lyndon B. Johnson. She met former president Barack Obama on several occasions, one that notably saw former First Lady Michelle Obama put her arm round the Queen in 2009, in a friendly gesture that broke with protocol.
The hug took place at a reception at Buckingham Palace for the G20, with Michelle Obama and the Queen having met earlier in the day and exchanging gifts. Footage from the event shows the pair appeared to have struck up something of a friendship as Michelle put her arm around the Queen, who reciprocated with the same gesture.
But following in the footsteps of former First Lady Michelle Obama, will Melania break with protocol and risk giving the queen a friendly embrace?
Melania may or may not break with tradition, having done both on past occasions; donning a black outfit and veil for a meeting with the Pope in 2017 but opting not to cover her hair during a visit to Saudi Arabia.