Will Midge and Lenny Every Fall In Love on 'The Marvelous Mrs. Maisel?' What Rachel Brosnahan Said
A hopeful group of The Marvelous Mrs. Maisel viewers has been crossing their fingers for a romantic spark between Midge Maisel and Lenny Bruce since Season 1. According to star Rachel Brosnahan, those fans shouldn't get their hopes up.
The relationship between Lenny and Midge is known for being a supportive friendship that benefits their comedy jobs and personal lives, but it may never advance past that.
Brosnahan spoke to The Hollywood Reporter about Midge's friendship with Lenny, and why her personal asks for the script included the pair remaining platonic.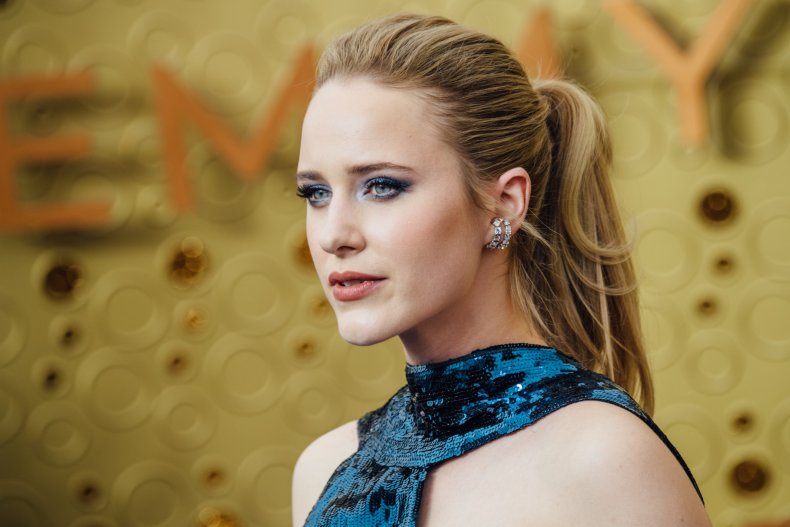 "It's an intimate friendship, unlike a lot of the ones I've seen between men and women on television," she said of Midge and Lenny. "They like each other because they admire each other; they admire each other's talent and they admire each other's drive. And that is allowed to be all that it is, you know?"
The actor even spoke seriously about the characters' friendship with The Marvelous Mrs. Maisel creator Amy Sherman-Palladino. "Amy and I were in complete agreement about that. For me, it was about wanting to let their friendship be their friendship, as dynamic and wonderful and weird as it is," Brosnahan explained. "I love it exactly as it is and I don't need more from it, and I think Midge feels the same way."
A Season 3 moment between the pair implied a possible connection to many fans. After a night out together, Lenny and Midge stand outside his motel room, and Midge seemingly makes a decision.
"Midge has decided that's not the direction her life is going in, so is it really worth risking the friendship they have for one night that might not live up to everything they hoped it would?" Brosnahan explained.
Sherman-Palladino added her own comments, to THR, saying, "The fact that she was there for him last year when he was feeling low and in the season finale, and she shows up for him... [A] lot of time it translates into, 'Well, eventually they're going to have sex.' But it's not necessarily the way it's going to go."
The Marvelous Mrs. Maisel may have already created a new storyline for Midge's love life. In Season 3, her divorce with husband Joel doesn't seem to stop the two from harvesting old feelings for each other. Despite it, Midge may just prove she's happier alone.
Joel also may move on. He sparked a connection with Mei, a woman he met while taking on his own business venture. Some fans have pointed at a possible love triangle in Season 4 (which has yet to be confirmed by Amazon), but the Season 3 finale pointed to a handful of much bigger problems that lie in wait for Midge's future.