Mike Pence Will Soon Be President With Help From Spicer, Priebus, Democrat Maxine Waters Tweets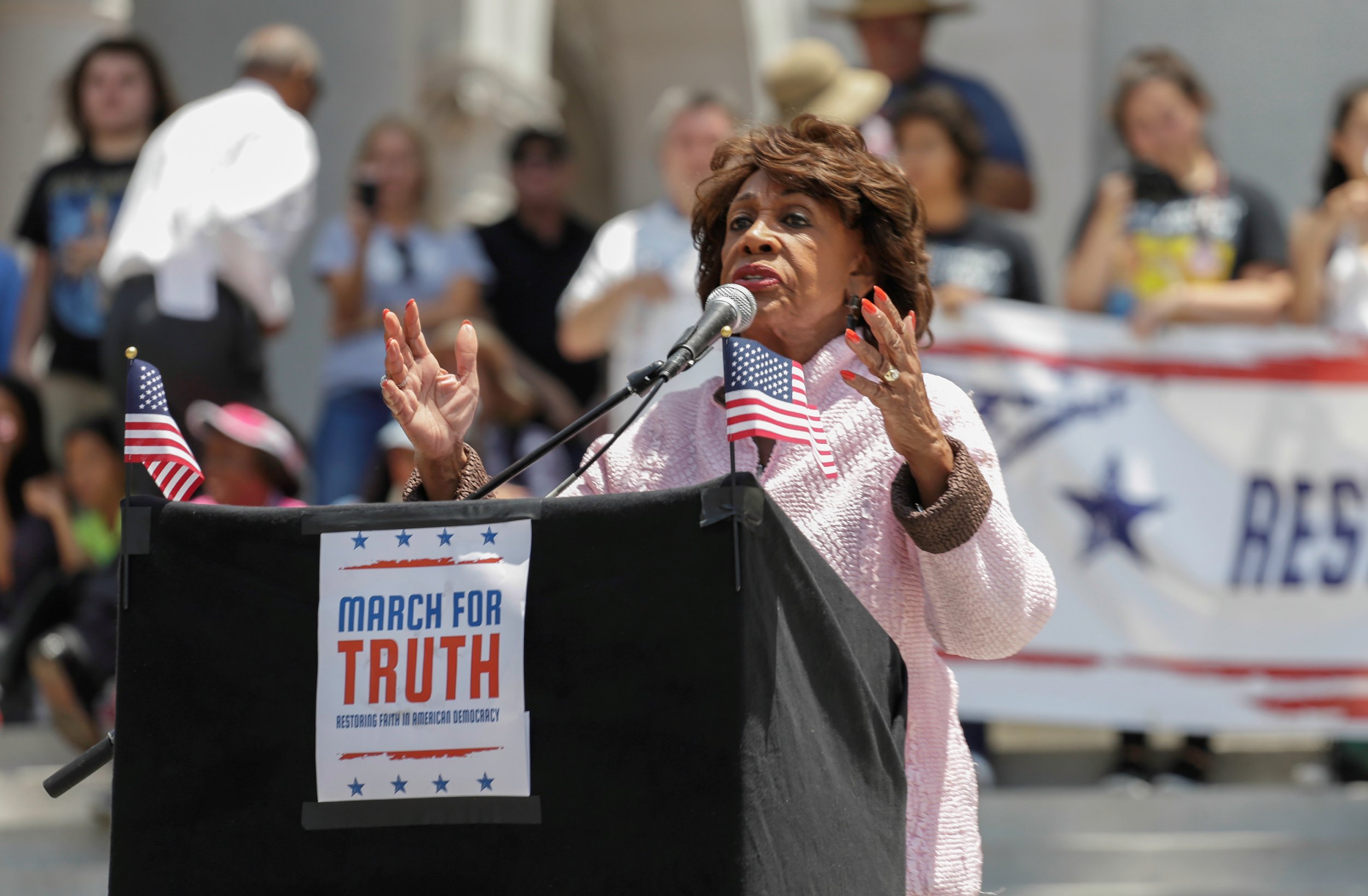 An outspoken Democratic critic of President Donald Trump's is leading the call for Vice President Mike Pence to become the next commander-in-chief. California Representative Maxine Waters, who has become an internet sensation among the left for her frank criticism of the president in recent months, tweeted Saturday: "Mike Pence is somewhere planning an inauguration. Priebus and Spicer will lead the transition."
Her tweet comes after former chief of staff Reince Priebus resigned from office Friday, a week after Sean Spicer left his post as press secretary. The men, both longtime insiders among the top ranks of the national Republican party, had apparently quarreled with the White House over the direction it was taking.
Waters is no ordinary critic of the president. Her jabs at the president often go beyond any criticisms lobbied by other members of Congress, including her insistence that an unverified "Russian blackmail dossier" that claims Trump once encouraged prostitutes in Russia to engage in torid sex acts was "absolutely true."
Waters also has urged members of Congress to start proceedings for Trump's impeachment, an unlikely turn of events given that the Senate and House are controlled by Republicans and Trump has not been found guilty of any crimes.
"He's someone that I'm committed to getting impeached!" Waters said in May. "He's a liar! He's a cheat! He's a con man! We've got to stop his ass."
Pence has remained loyal to the president as the White House has increasingly been accused of colluding with Russia to get Trump elected and of sabotaging policy efforts in Congress, including the failed campaign to overturn the Affordable Care Act passed by President Barack Obama. Most recently, Pence defended this week Trump's public war on Attorney General Jeff Sessions, telling Fox News' Tucker Carlson Tonight that voters supported the president's "candor" when it comes to Sessions.
"I know the Washington way is to talk behind people's backs. But that's not President Donald Trump's approach," Pence said. "One of the great things about this president is you always know where you stand.
"I think one of the president's virtues is his candor," he added. "There's no attempt to hide his feelings. His expressed disappointment here is very sincere and he's said 'well, we'll see what happens in the future.' But at least the American people know and every member of the Cabinet can know that you'll always know where you stand with President Trump."
Trump has called Sessions "weak" and "beleaguered" after the former Alabama senator recused himself earlier this year from the ongoing investigation into Russia's role in the 2016 presidential election.
In between defending the president's Twitter tirades, Pence has also continued to perform his duties as one of Trump's closest advisers. He arrived in Estonia on Sunday to meet with Estonian Prime MinisterJüri Ratas and show support for NATO allies against possible Russian meddling in the region.
Imaging a future where Pence is president has become a new standard for some on the left. Data site Five Thirty Eight mapped out the possibilities in a June article: "We can't know the exact circumstances that would lead to a President Pence, but there are various paths that could deliver him to the White House. There are the paths of human folly: Trump might resign after a scandal roars out of control, or be impeached, which could lead to his removal from office. (Unlikely if Republicans maintain their dominance in Congress.) Or forces of nature could wreak havoc on the Trump presidency: Trump could become mentally or physically incapacitated, leading to a transfer of power under the 25th Amendment. Or he might die before completing his term."