Will Mike Pence Kill His 2024 Ambitions If He Accepts the Election Results?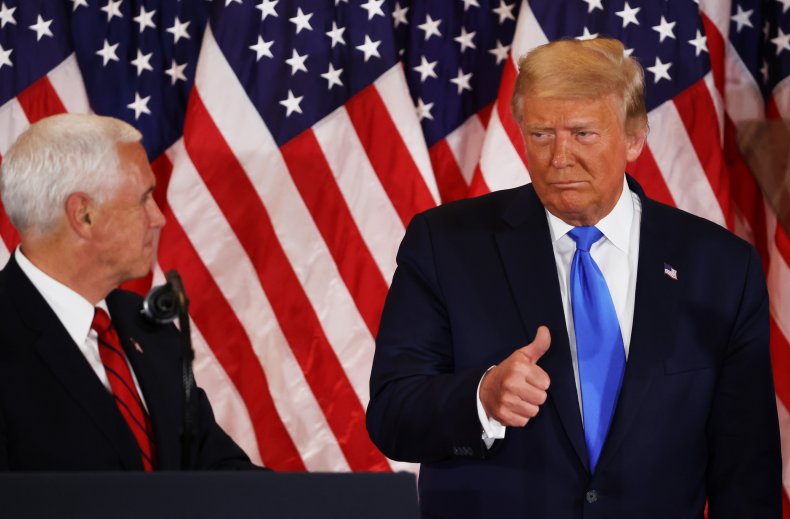 For four years, Vice President Mike Pence has been among Donald Trump's most loyal foot soldiers. He has never spoken ill of the president in public and has, aides say, been remarkably restrained in private. He accepted the role of point man for the administration's shambolic, politically crippling response to the Covid-19 pandemic. After Trump mortified aides and supporters with an unruly performance in his first debate with Joe Biden in September, Pence was calm and collected as he, in the minds of most Republicans, dispatched Kamala Harris in the vice presidential debate that followed.
None of that gives him cover as he confronts the ultimate loyalty test. Monday night, campaigning in Georgia for Senators Kelly Loeffler and David Perdue, Trump issued this not-very-veiled threat: "I hope Mike Pence comes through for us. I hope our great vice president comes through for us. He's a great guy. Of course, if he doesn't come through, I won't like him so much." What's at stake? The support of Trump—and his ferociously loyal base—in 2024, when Pence, current and former staffers say, would like to run for president.
On Wednesday, January 6, in his role as president of the Senate, Pence will receive the certified electoral votes from each of the 50 states, the last procedural act necessary to affirm Joe Biden's victory in the November election. In the eyes of most Constitutional scholars, Pence's job is simply to count the electoral votes presented to him. But Trump, egged on by some of his most rabid public supporters including conservative talk show host Mark Levin and former White House strategist Steve Bannon, believes Pence has the authority to reject the votes from states in which he believes widespread voter fraud occurred—even though governors in each have already certified the results. He tweeted that message Tuesday morning. To Trump, this would keep alive his hopes of overturning the results of the election.
Never in his worst nightmares did Pence envision being in this position when he signed on to be Donald Trump's vice president, say the current and former Pence aides who requested anonymity in order to speak frankly. A solid conservative from Indiana, a devout evangelical Christian, he is the last person who'd seek to be the chief accomplice of the disrupter in chief. But largely out of view, pressure on Pence has been building. Trump's true believers have been flooding local officials in the states in which they believe Trump was robbed with phone calls and emails, protesting the election results. More than 140 Republican members of the House have now said they will stand to object to the certified electoral vote. In the Senate, where Majority Leader Mitch McConnell initially advised his caucus not to object, a dozen GOP senators (out of 52) have said they will do so. (McConnell now says he simply wants his members to "vote their conscience.")
That means Pence can allow each chamber to debate evidence of fraud in each of the six states for no more than two hours. Over the weekend, his chief of staff Marc Short issued a statement saying Pence would do just that. ''The vice president welcomes the efforts of members of the House and Senate to use the authority they have under the law to raise objections and bring forward evidence before the Congress and the American people." Pence himself reaffirmed that at a rally in Georgia Monday, telling the crowd that Republicans "will have our day in Congress, we will hear the objections, we'll hear the evidence."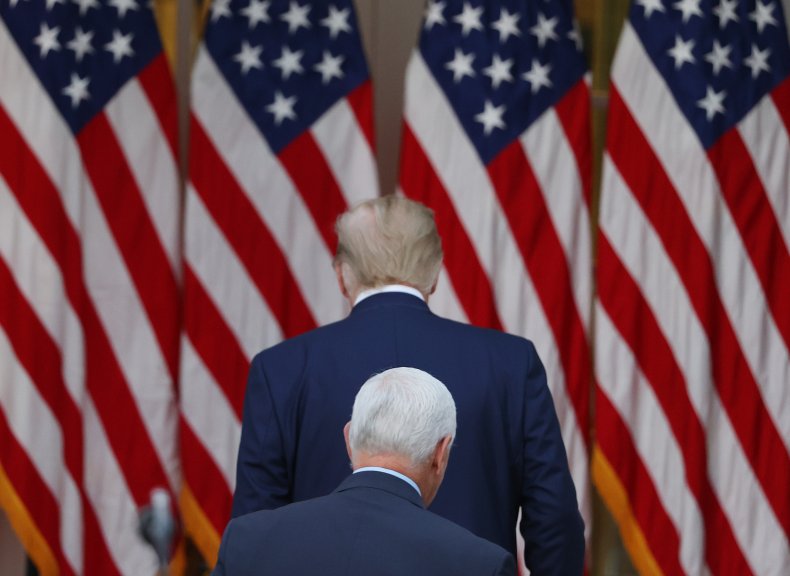 Trump's determination to "fight" until the end has effectively become the first phase in the 2024 Republican fight for the presidential nomination—with Trump himself the obvious frontrunner should he decide to run (which he is telling friends and aides is likely at this point). Staffers say that when Pence took the veep job he felt, as vice presidents usually do, that he would be the front runner for the next presidential run once Trump was done.
The post-election chaos has upended that assumption. The possibility that Trump will run again freezes everyone in place. Should he stand down, he will still be the most important kingmaker (or queenmaker) in deciding who gets the 2024 nomination. That's where last night's veiled threat comes into play, and puts Pence in a box. If Pence angers Trump by not accepting alternate slates of electors from states like Michigan and Georgia, Trump's affections could go elsewhere—and Pence would be a dead man in the eyes of Trump's ardent followers. In the unlikely prospect that he does prolong the chaos, Pence will appall the GOP establishment, most of which simply believes he should ratify the election result and get on with it.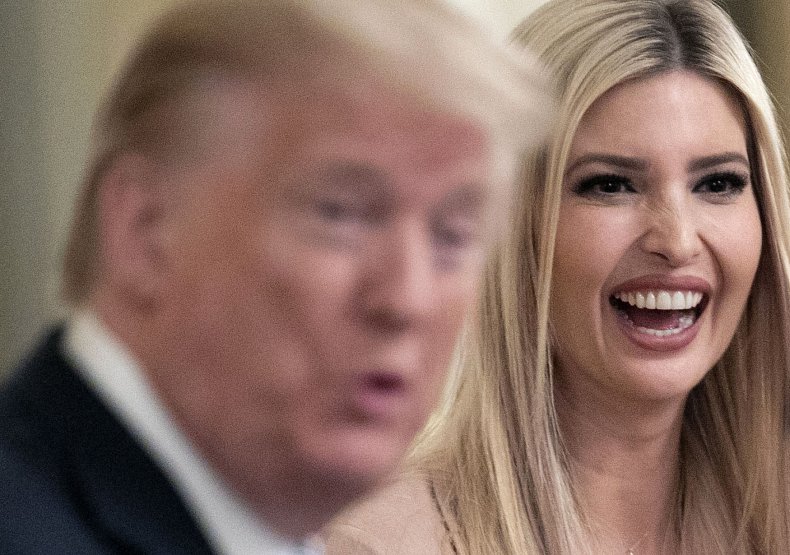 Pence is likely hoping that after allowing the debate, both Houses will then vote to affirm the certified electoral count presented, and that will be the end of it. According to a White House aide and friends of Trump, granted anonymity in order to speak candidly, some people close to the president—including his daughter Ivanka and her husband, Senior White House Adviser Jared Kushner—have told Trump that once the House and Senate vote he should formally concede the election and then attend his successor's swearing in on January 20th, as is customary. They had hoped some of Trump's friends would advise the same at his annual New Year's eve party at Mar-a-Lago last week. But Trump abruptly decided to skip the party and return to Washington to press his case about election fraud to Republican lawmakers.
Any chance of belated graciousness is now long gone, White House officials concede. As Bannon said Monday on his ''War Room Pandemic" podcast, "the only chance Trump is at the inauguration is if he is giving the address."