Will of Missing Husband of 'Tiger King' Star Carole Baskin Forged, Police Say
Chad Chronister, Sheriff of Hillsborough County, Florida, has said he believes the will of multi-millionaire Don Lewis, the missing husband of animal rights activist Carole Baskin, was forged. The will left his $10 million estate to Baskin with nothing going towards his other surviving relatives.
Baskin gained notoriety in 2020 because of the Netflix documentary series Tiger King which recounts her attempts to shut down the big cat animal park originally owned by the show's titular subject, Joe "Exotic" Maldonado-Passage.
Lewis disappeared from Tampa, Florida in 1997 and he has never been found. He was formally declared dead in 2002. After Lewis disappeared, Baskin produced a power of attorney and will, allegedly signed by Lewis, that gave her control and ownership of his estate, respectively.
"[The Clarion-Ledger newspaper] had two experts deem it 100 percent a forgery," Chronister told 10 Tampa Bay. "The will had already been executed at that point. But, it certainly cast another shadow of suspicion, by all means."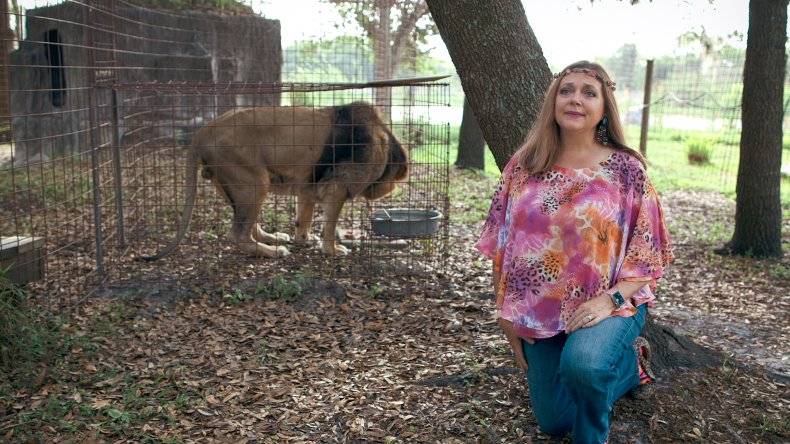 The Clarion-Ledger reported on May 20 that two separate handwriting experts concluded that every one of Lewis' signatures on his will and power of attorney were "traced" from his 1991 marriage record.
Another purported signer of the will, Susan Aronoff, has claimed that Baskin threatened her to sign a statement attesting that she was present when Lewis signed the will. Aronoff now says she wasn't present for any such signing.
Anne McQueen, Lewis' longtime executive assistant, who claims to have retained a copy of Lewis' will, power of attorney and life insurance, said the will and power of attorney that Baskin produced after Lewis' declared death was different from the copy she had kept. The old will named McQueen as Lewis' executor, the new will named Baskin as his executor.
The publication also states that Sandra Wittkopp, the housekeeper who served Baskin and Lewis for six years and whose notary stamp is on Lewis' will, says she doesn't remember ever notarizing the document. Subsequent investigation revealed that her notary stamp used on the will was mailed to Baskin's home rather than Wittkopp's home address around the time it was used on Lewis' documents.
Though the Hillsborough County Sheriff's Office had investigated the forgery allegation, it handed the case to the Florida attorney general's office which declared that the five-year statute of limitations for forgery had already passed, making Baskin unable to be prosecuted for any charges related to it.
Maldonado-Passage achieved recent notoriety due to the Netflix series covering his exploits as the former owner and operator of the Greater Wynnewood Exotic Animal Park, an Oklahoma-based park which displayed rare and exotic animals, including over 200 big cats—like lions, tigers, pumas and cross-bred varieties.
In April 2019, Maldonado-Passage was sentenced to 22 years in federal prison after being found guilty on 17 federal charges of animal abuse and two counts of murder for hire after he tried to solicit an undercover FBI agent posing as a hitman to kill Carole Baskin, an animal rights activist who also serves as CEO of the Florida-based wildlife sanctuary Big Cat Rescue.
Baskin had repeatedly protested Maldonado-Passage's treatment of his animals and his use of them in public shows, even securing a million-dollar 2011 legal judgment against him and his park. The following year, Maldonado-Passage began making public threats against Baskin on Facebook and YouTube, causing her to fear for her and her family's safety.