Not great news on the economy. Unemployment filings, the Labor Department said, topped 1.4 million—the 18th consecutive week of plus-one million claims. Around 32 million folks, the Feds say, are now getting benefits. Investors were a bit upset by that —but not too upset. For the week, the S&P 500 Stock Index was down only 0.3 percent. The tech-loaded NASDAQ was down 1.3 percent. Anyway, here's what we have in On the Street: the U.S. Senate drags its feat on extending enhanced unemployment benefits, which will expire on July 31; Republicans get ready to run for President in 2024 by writing books; and scary Alexa numbers. Plus a few more things.
Let Them Eat Cake: As I write this, the Republicans in the Senate and Treasury Secretary Steven Mnuchin have appeared to drop the ball on a plan for another round of bailouts for our COVID-stricken economy, including the extension of the enhanced unemployment benefits millions depend on. That $600-a-week federal benefit, on top of the often meager state unemployment payouts, is set to expire July 31. No big deal to Senate Majority Leader Mitch McConnell. On Friday, McConnell said a new stimulus package "could take a few weeks." Terrific! That package could also include money for COVID testing, education and another one-time payment to many struggling Americans. In any event, the big battle is going to be over enhanced unemployment benefits. As you have been reading here (I hope) over the past few months, McConnell and his allies are still clinging to this fake story: the unemployed are likely to refuse work because the enhanced benefits are so generous. But Ernie Tedeschi, an Evercore ISI economist, has studied the alleged problem. His conclusion: "I found no evidence," he said in a series of tweets last week, "of any effect on labor market flows from more generous (unemployment insurance) in May and June." He added: "Interestingly, in June around 70% of the UI recipients who returned to work were making more on UI than their prior wage—and still returned to work." Said Economic Policy Institute's Heidi Shierholz: "There are 14 million more unemployed workers than job openings, meaning millions will remain jobless no matter what they do. Cutting off the $600 cannot incentivize people to get jobs that aren't there." How will this end? The Democrats want to extend the enhanced benefits through January. The Republicans seem to favor a convoluted formula that would reduce federal benefits to perhaps as low as $200 a week. If that's the case, good luck trying to come up with rent— if you haven't been evicted yet—buy groceries and pay the utility bill. Bottom line: someone is going to get hurt over the next few weeks—and it won't be anyone in Mr. McConnell's neighborhood.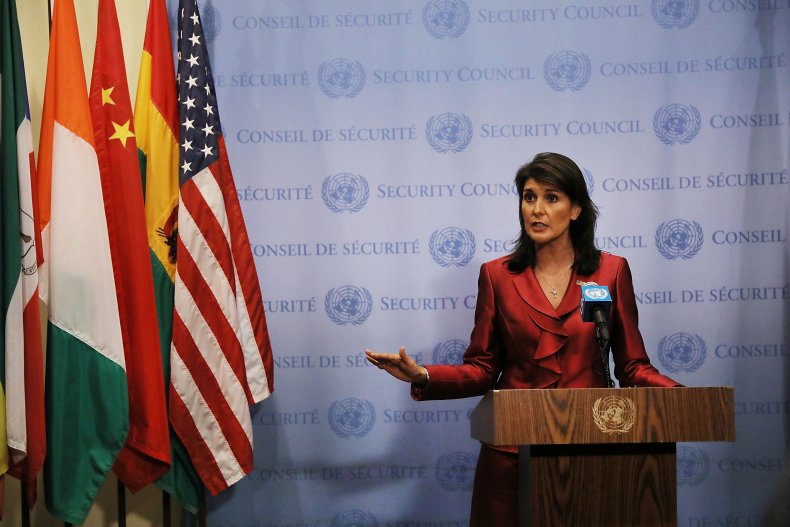 Book Battle: It's going to be a good few years for publishers. Already Republicans are jockeying to run for president in 2024 and that usually means writing books that help state their case. (We'll stick with the GOP right now; Democrats are busy trying to reclaim the White House in 2020.) Who? Let's go to the bookshelf, as we used to call it, for a few clues. The most recent book getting buzz is by Maryland Republican Governor Larry Hogan, who has managed to earn two terms as leader of a Blue State. His book: Still Standing: Surviving Cancer, Riots, a Global Pandemic, and Toxic Politics That Divide America. (He's playing the I-can-work-with-anyone card.) Former U.N Ambassador and South Carolina Governor Nikki Haley has already weighed in: With All Due Respect: Defending America With Grit and Grace, which was published last year. More than Hogan, she tries to straddle that fine line between "the base" and the more moderate wing of the party. Also last year, Donald Trump Jr. came out with Triggered: How the Left Thrives on Hate and Wants to Silence Us. (I dunno. We seem to hear you. Like, all the time.) Other potential candidates: Sen. Tom Cotton wrote Sacred Duty: A Soldier's Tour at Arlington National Cemetery. (No straddler is he.) And then there's the Mike Pence rabbit thing: Marlon Bundo's Day in the Life of the Vice President, illustrated by his wife, Karen, and written by his daughter, Charlotte. Sen. Josh Hawley of Missouri and Florida Gov. Ron DeSantis already have older books out: Hawley's Theodore Roosevelt: Preacher of Righteousness and DeSantis' Dreams of Our Founding Fathers: First Principles in the Age of Obama. (The former two-term president is, as you know, always a must-bash.) Who has the edge? Who knows? But I'm putting my money on Bundo.
Lab Rats: Will we ever go to a concert or sporting event again? Or are we destined to years of virtual living room shows from Norah Jones? There might be hope. Per the Miami Herald: Germany's Medical University in Halle is looking for 4,000-plus volunteers to attend an indoor concert. The point of this: see how the COVID-19 virus would spread in such a setting. The project, called Restart-19, will be, the Herald says, an all-day event next month in Leipzig. The idea is to simulate the risk of a COVID outbreak. Concert-goers would be hooked up with tracking devices that show how close they get to other people. Also: they'll use fluorescent disinfectant to see what surfaces are touched. That kind of thing. Ticket holders will be between the ages of 18 and 50—that eliminates me—and will have to be COVID-swabbed before they attend. Presumably, the findings will lead to ways to, again, safely hold music, theater and sporting events. The German singer-songwriter Tim Bendzko, who has opened for Elton John and Joe Cocker over the years, will be the main act. Best of luck, Tim!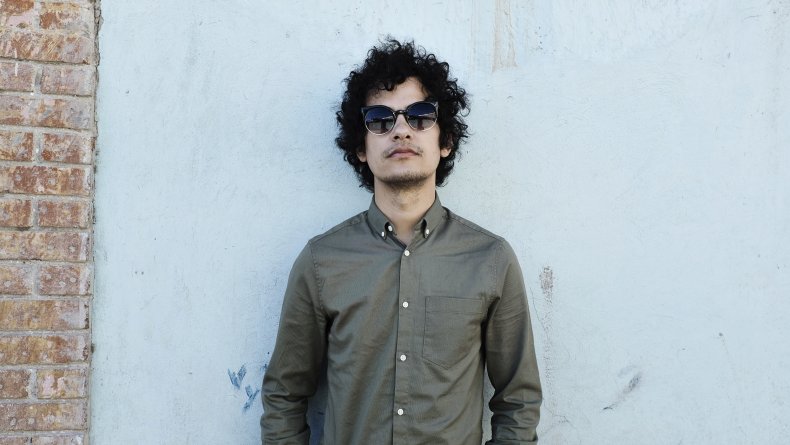 Loose Change. I don't know why I feel like I am living in a remake of The Day the Earth Stood Still. But this stat, courtesy of Statista, may have something to do with it. In 2017, the number of smart home devices that could be controlled by Amazon's Alexa stood at 4000. This year: 100,000. Klaatu barada nikto...Oh, Never Mind: Southeastern Grocers, parent of Winn-Dixie and BI-LO supermarkets, must have had one of the quickest policy reversals on record. The company recently declared that its customers, mostly in President Trump-friendly states, could shop at Winn-Dixie without protective face masks. Literally a few days later, they changed their minds. The reason? They were just listening to their customers. One of them must have been Trump, who suddenly found religion on masks. Or maybe folks like this shopper had some influence. "We will not be shopping at your store," the customer said on a forum. "Enjoy your Grim Reaper special"...On the Street Jukebox: The Mars Volta founder and progressive rock musician Omar Rodríguez-López is back with The Clouds Hill Tapes Part I-III. Listen here for a sample...And we finish with a random pop song from the legendary Big Star. Why? Just seems like a good time to revisit one of the great pop songs ever...Onto next week. Be safe, as always.